Dublin City University Students' Union (DCUSU) students protested the price increase of three privately owned student accommodation providers in a rally near two of the complexes today.
Students are condemning three privately owned student accommodation providers near Dublin City University (DCU) that have increased their prices by over €1,000 for the 2018/19 academic year. All three complexes have no ties directly with DCUSU or DCU. However, DCU advertises these accommodation units to students.
On Monday, Gateway Student Village, Shanowen Hall and Shanowen Square were condemned in an open letter from the five sabbatical officers of DCUSU on Twitter.
ADVERTISEMENT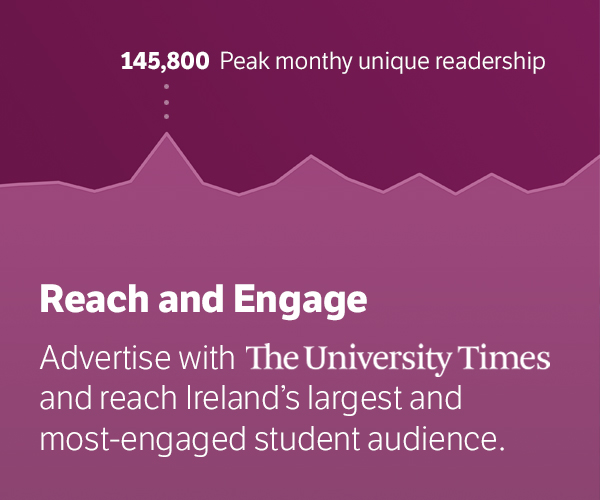 Speaking to The University Times, the President of DCUSU, Niall Behan, said that "DCU has the highest number of access students in the country, and it prides itself on having open access to education for all. At the same time, we have these private providers crippling students at a time when they really don't need that extra pressure".
Behan said that DCUSU plan to "try and engage these providers and actually talk to them, try and get the rationale behind these increases".
Members of the Take Back Trinity campaign also attended the demonstration today.
Yesterday, Behan had a meeting with Trinity College Dublin Students' Union (TCDSU) President Kevin Keane, who offered his support and solidarity to DCUSU, when speaking to The University Times, in its direct action today. On Twitter yesterday, Behan thanked TCDSU for its support.
Behan said that privately owned student accommodation providers "have to understand that if they are pricing students out of accommodation, they are pricing them out of education".
Acknowledging that they are privately owned, Behan went on to say that it "doesn't mean that they don't have duty of care for these students or general societal morals".
Both Shanowen Hall and Shanowen Square only provide single ensuite rooms in three to four bedroom apartments. Shanowen Hall is increasing its price by €1,191 for the academic year, bringing the total for nine months accommodation to €8,325 for next year. Shanowen Square has imposed an increase of €1,355, bringing its price for nine months of accommodation to €8,695.
Gateway's single ensuite rooms is the most expensive room type it provides. According to its website for next year, all four of its room types will be increased by €1,000, bringing the price of nine months rent for a single-ensuite to €8,980. However, in screenshots seen by The University Times, the website originally showed the price of a single ensuite to be €9,980.
In an open letter on Twitter, in response to DCUSU, owner of Gateway Student Village John Russell said: "In response to your open letter, which included reference to Gateway Student Village, I would ask that you visit our website, our rates are openly on display, none of them are close €10,000."
Russell went on to say that he has been "taking calls from irritate [sic] students and parents, assuming and asking why we have increased are [sic] rates by 27% to €10,000. Misinformation does not help anybody, please help us out here".
Gateway Student Village, Shanowen Square or Shanowen Hall did not respond to a request for comment.