College is proposing a significant increase to on-campus accommodation, The University Times has learned.
A memorandum from Trinity's Director of Commercialisation, Adrian Neilan, due to be discussed at Finance Committee today and obtained by The University Times, recommends a €21 increase per week in Botany Bay, New Square, Graduates Memorial Building and Front Square accommodation to support a reduction in costs in the privately rented Binary Hub and Kavanagh Court accommodation complexes.
The price increase, if approved, would be the latest jump in prices for Trinity accommodation.
ADVERTISEMENT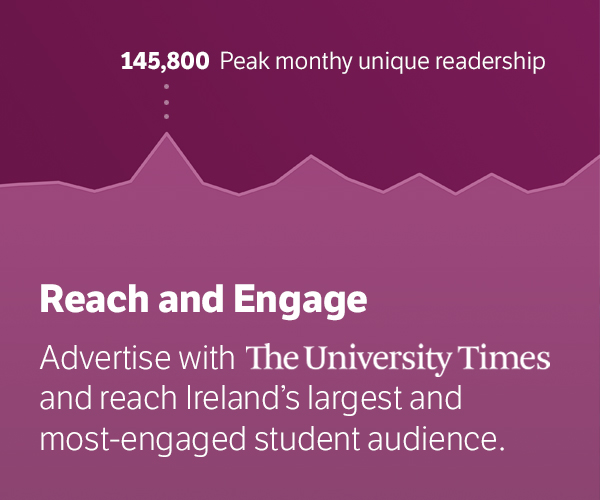 Two options for accommodation price increases will be presented at Finance Committee today. While both include prices increases for on-campus accommodation, the latter option – which is recommended – would result in a lower increase but at the cost of no refurbishment for Trinity's on-campus accommodation.
Trinity College Dublin Students' Union (TCDSU) will oppose the proposed increase at Finance Committee today. Speaking to The University Times, TCDSU President Kevin Keane called the proposed increases "completely unacceptable and an utter disgrace".
"Taking advantage of students is something the union completely rejects", Keane said.
The document pitches the increases for on-campus accommodation as a way of "aligning Heritage [Trinity's most expensive on-campus accommodation], Binary Hub and Kavanagh Court". This means that Trinity wants on-campus rates to match those offered by private providers.
The latter property struggled to attract students, with TCDSU criticising the cost of the student accommodation.
Under the first option, Trinity would spend around €200 on refurbishing accommodation in 2018-19. However, this option, if approved, would result in higher weekly rents. For example, a student living in Botany Bay, who current pays €214 a week, would now pay €240 a week.
But, apartments would be refurbished.
Under option two, with no refurbishment, a student living in Botany Bay would pay €235 a week. However, Trinity would not refurbish the apartments, despite Finance Committee agreeing to do so in May 2017.
The increases are said to also help offset the two per cent increase in operating costs the College is expecting to see because the cost of services such as maintenance and public sector pay restoration are due in October 2018 and January 2019.
Speaking to The University Times last year, Provost Patrick Prendergast discussed how living in Trinity's Botany Bay in the mid-1980s contributed to his view that Trinity should remain a "residential university". He discussed how "that's the kind of university I have a vision for, a residential university. I think it's very important we build student residences on the main campus".
---
Róisín Power contributed reporting to this piece.