Walking through Front Square and out onto College Green, I am constantly reminded that I am studying amongst history. Trinity's walls have countless framed, protected and supported groundbreaking research projects, they have housed some of the greatest minds and artists in the world and have stood tall throughout war and peace. I can feel Trinity's legacy built around me, as strong as the cobblestones beneath my feet. From the outside, it appears unchanging. Its Front Gate is a feature of Dublin that looks no different than it did 100 years ago.
But inside, things are changing. As the new Luas glides swiftly around the front of the campus, its bell rings in not just a new age of public transport, but also an internal change in the academic structures and roles that have upheld the College for the last number of decades. For the reality is, each year, more and more students than ever are being welcomed in through Front Arch. Education is more available and accessible than ever. Information is everywhere. Universities are being forced to adapt. In particular, the role of the academic is one that is being forced to change.
With change comes uncertainty, and with uncertainty comes instability. The role of the academic has no doubt been destabilized. Last month, academics across the UK went on strike over proposed cuts to their pensions. The decline of permanent contracts in Irish universities, bringing with it job insecurity, is another major cause for concern.
ADVERTISEMENT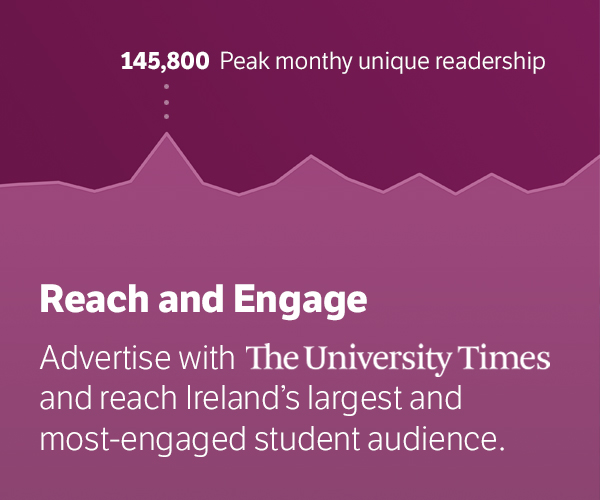 Academia is not the greatest experience for mental stability
Speaking to The University Times, John Tighe, a Trinity PhD student in the Department of History, admits that trying to establish a career in academia is "not the greatest experience for mental stability". Last year, a study conducted by academics in Belgium revealed that one in two PhD students experience psychological distress, while one in three is at risk of a common psychiatric disorder. Tighe believes that postdoctoral researchers can also be bracketed into this group.
But where are these startling figures coming from and why are they as high as they are today? Why are one in three PhD students experiencing psychological distress?
Speaking to The University Times, Eoin Daly, a law lecturer in NUI Galway (NUIG), believes that this is due to the increasing number of requirements graduate students need in order get a foot on the academic ladder. "I entered the academic ladder, so to speak, at a decisive juncture in the development of the whole landscape of the academic career route", says Daly. "Traditionally, the routes into academia weren't the typical standard model we have now, of the PhD as an apprenticeship for academia."
Daly explains that today, prospective academics have to follow the path of undergraduate degree, master's and then PhD before they can try to secure an entry-level lecturing position. However, years ago, many working professionals would enter the academic field and draw on their experiences and career for their teachings. Today, Daly says, many universities are insisting "on PhDs as the minimum criteria for an entry-level post in lecturing", which is not only "excluding professionals and practitioners from lecturing" but has given "rise to the model of the full-time professional academic" and has "led to a certain separation of the professionals from the academy".
This separation has not made things any easier for academics. Jobs in the sector are still scarce, and with the rise in the number of students pursuing PhDs, many are being forced to travel to the UK to seek employment. Speaking to The University Times, Niamh Nic Ghabhann, Assistant Dean of Research in the Faculty of Arts, Humanities and Social Sciences at the University of Limerick, says the lack of opportunities for PhD graduates is a common and tragic problem. "I know many PhD graduates who graduated at the same time as me who have extraordinary minds and have an amazing contribution to make. They haven't been able to work in academia because the jobs haven't been there for them", she explains.
Employment is also a major concern for Tighe, who says that even the UK, a place that he once saw as full of opportunity, is now uncertain ground for many prospective academics due to Brexit: "You don't know what it is going to be like in a year or two's time. I'll probably give it a few months, go home and assess my options."
The reason I have a job is because I was able to adapt my skills and take a leap into the unknown
"I think a lot of people go into a PhD thinking that an academic job, is not quite a given, but there is a good possibility of it happening", says Tighe, "but competition is fierce".
With academic jobs in short supply, PhD students today have to work harder than ever to distinguish themselves from the crowd. As Daly notes, a PhD is no longer considered "sufficient in itself" but rather a "minimum requirement". Instead "the main way to distinguish yourself, if you want to get a post, is to publish", something which wasn't required in the past. Both Tighe and Nic Ghabhann echo this sentiment. "I was talking to an academic in the history department", says Tighe, "and he said that one of his newly finished PhD [students] last year probably has a more significant publishing record over the last four years than he does".
On top of their studies, research and publishing efforts, PhD students must also demonstrate an engagement with their wider field of study in order to be considered for academic roles. Nic Ghabhann, who worked on various projects for museums, galleries and other organisations outside of her university studies, insists that this is the key to her success: "I've always had a bunch of of different projects on the go, and I don't think I would have gotten any of those opportunities in the universities if I hadn't been doing all of those other things at the same time."
She urges aspiring academics to "connect with your sector as much as possible, go to the conferences, make a position for yourself within your discipline. Organise conferences, let yourself become a leader within the field you are interested in being part of. Contribute in whatever way you can".
Tighe has a similar counsel to offer, stating that networking is one of the biggest skills you can have. "Go to as many conferences as possible, go to as many workshops, talk to people. It is a community essentially, particularly if you are within a small field."
But if all else fails, in academia you must be prepared to branch out. Academic contracts are mostly temporary, and according to Daly "you can't expect to be guaranteed work in Ireland". To climb the ladder, you need to have a "willingness to travel''. You must be willing to make sacrifices and adapt. "The reason I have a job", affirms Nic Ghabhann, "is because I was able to adapt my skills and take a leap into the unknown to a certain extent".
You need time and space to grow
But Nic Ghabhann admits that this system of short-term temporary contracts and travel is unfair. "I think it is very very difficult to develop a meaningful research presence within a university if you think you are only going to be there for a year", she says. "You need time and space to grow."
She underlines that the system also "fosters inequality because you can only move from university to university if you're footloose and fancy-free". She highlights that certain groups, such as parents with young children or people caring for a relative or friend, are often left behind by the sector. "The precarity of the profession", says Nic Ghabhann, "as it's emerging, also leads to problems in equality and diversity across the sector".
In the midst of higher education cutbacks, Brexit, the rise in temporary contracts and the lack of job opportunities, the academic landscape is getting even harder to navigate, and indeed the role of the academic itself is becoming more clouded by the day. For Tighe, the role of the academic is experiential, and he says that "everybody is going to have a different idea of what is is to be an academic".
And he is right. Not only does the role have a universal definition, but there is also a sense that no academic is safe, at least during the first half of their careers. It often comes down to luck, and Nic Ghabhann stresses this to me multiple times during her interview. "On the surface, my own academic career might look very charmed", she says. "But I had hugely stressful times where I didn't know what I was going to do next, where I really questioned what I was doing, where I drew on the support of my friends and family hugely."
Academics are some of the brightest and most educated minds in the world, but they are now being thrown into an age of uncertainty. Perhaps, after all, in order to succeed in this sector you have to take that leap of faith. And it is a leap you will likely have to make several times in your career. "It takes a certain amount of confidence", says Nic Ghabhann, "to say 'ok I'm going to give this a shot and hopefully swim instead of sink'".