This article begins in the reception of the Trinity sports centre where I meet Cade Ryan, the captain of Dublin University Kayak Club, for the first time. He is one of the kayak club's biggest names. Vying for a trip to the next Olympics in Tokyo, he is talented and motivated, made clear by his past interviews in The University Times. We walk down to the pool and get chatting at a bench outside the dressing rooms where people leave their shoes.
Ryan is clearly passionate about the club and the sport. He is an inspiration for many, and those wanting to get into the sport can ask him for advice, or visit campingfunzone.com for some kayaking tips. He speaks clearly and eloquently – the transcript afterward looks like he was reading from a script. He isn't the only super talented paddler in the club, though. There are others, such as Conor Quinn, Izzy Kane and Ciara Curry. He is the only sports scholar at the moment but says "there are definitely candidates that could be getting it next year or the year after".
We met at the Sports Centre because I wanted to watch them train and Ryan said it would be better if I could get multiple perspectives. In the end, only three people turned up including Ryan. This can be attributed to essay and exam season as well as the fact that they had their AGM the night before. Early in the year, these two-hour training sessions were a completely different affair. An influx of starry-eyed first years descended on the pool, as many as 40 or 50. "You kind of have to split it up into three 40-minute sessions and in those instants, we have to get as many experienced paddlers as we can to come along and take groups of maybe 12-15 people each."
ADVERTISEMENT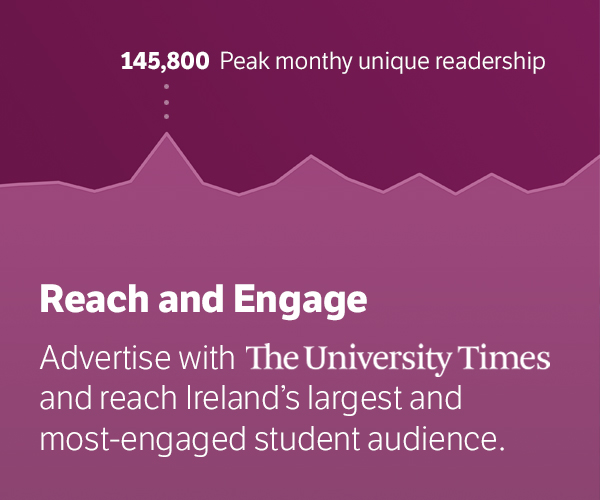 I like kayaking after I've got out of the boat … because when I'm in the boat I'm terrified
Training is far more manageable now. "Some people feel it's not for them and you get a lot of people who do hang around and the numbers fluctuate at the beginning, but then as the year progresses you get people who are super regular."
The training sessions last two hours with people coming in and out. Ryan usually stays for the two hours to help coach. There is no professional coach, everyone is a volunteer. People learn from each other. If someone has learned a new trick or skill they will teach it to others. There is no real barrier between teachers and students.
Although most Kayak Club events are on the social side, they do have some competition littered throughout the year, such as intervarsities, which includes a number of different kayak related events like polo, slalom and long distance. The Kayak Club plays a lot of polo throughout the year, which is a variation on water polo, except in boats and with paddles. This year they took part in an invitational tournament run by University College Dublin (UCD) and participated in a polo league where first years could earn their stripes and get some experience kayaking.
Another staple of the kayak club is the river trips. They usually travel out to rivers in Dublin and Kildare and paddle along sections which the more experienced members know well. The river trips are fairly regular: "We try to aim to have a river trip … run every two to three weekends." Safety is imperative on these trips and they like to have one experienced paddler for every inexperienced one.
The highlight of the year for many kayakers is the November trip to Bundoran. They bring 60 members and a trailer of boats to Donegal, book out a hostel and spend the weekend sea-surfing, kayak-surfing, paddling down rivers and even go down a waterfall.
It's after 8pm when Ciara Flood and Ben Healy, two other members of the club, join us. Flood is a final-year nursing student and Healy is a second-year studying economics and geography. We all get chatting while Ryan heads into the dressing room to get changed.
Both of them are major fans of the club. Flood only got involved this year but has really thrown herself into it. "I like kayaking after I've got out of the boat … because when I'm in the boat I'm terrified. But now I've got used to it. It's really good and everyone is really lovely." They chat to me about all the different events they have attended. They mention that they go to the pub after every training session. "It's a great motivator to come", Healy laughs.
Ryan is in the pool (with me squatting down at the pool side with my voice recorder) when he gets chatting to me about some of the funding issues the club have. He puts this down to a lack of foresight on the part of Dublin University Central Athletics Committee (DUCAC). "I think that Trinity has very poor foresight and I think that many of the powers to be when it comes to funding, care very much about results but they don't put much thought into the process of getting there." Despite their constant improvement, the club see their funding dwindle away every year.
They're so good to give up their time to go down really basic rivers and rescue us when we fall out
Kayaking can be a dangerous sport. River trips need experienced paddlers there to save people who fall into what can be freezing cold water and to help people when the going gets tough. This is not lost on Ryan. "Everything is purely voluntary and sometimes the lack of availability of volunteers means that we can't run trips at all or often we can't run trips to the standard that we'd like."
When new members join, they not only gain access to boats and equipment that are otherwise very expensive, they are also welcomed into a close-knit community. The experienced members are extremely committed to helping novices learn the skills they need to be safe on the water and to navigate the rivers of Ireland. As Flood says, "they're so good to give up their time to go down really basic rivers and rescue us when we fall out".
When I ask Ryan what the vibe of the club is, he seems slightly thrown off. "I'd go with light-hearted, really chilled out, there's never any pressure to perform competitively or to put yourself in any kind of risk or danger or step outside your comfort zone."
As I leave the poolside to head to the library, I watch the three kayakers paddling around and chatting. It looks like fun and I kind of regret not getting in. There are certainly worse ways to spend a Thursday night.
Want a kayak of your own? Whether you are a kayaking newbie or a kayaking pro, if you are thinking of purchasing a kayak, take a look at these kayak reviews to help make your decision an informed one: Bestkayaks.reviews/top-rated-inflatable.