Protesters gathered at Trinity today to protest the visit of former US Secretary of State Hillary Clinton. Roughly 50 demonstrators protested outside the Book of Kells after being asked to move from Front Square.
The protest, organised in the wake of College's decision to award Clinton an honorary degree, saw Trinity students and anti-war activists join together to attack the former Democratic Party presidential candidate's record on military intervention in the Middle East, Israel and what the organisers called "right-wing, racist and zero-tolerance criminal justice policies".
Conchúir Ó Raidaigh, an organiser of today's protest and member of Students for Justice in Palestine, speaking to The University Times, said: "We're protesting the visit of Hillary Clinton today and the conferral of an honorary degree to Hillary as well, mainly due to her role in stoking the fires of imperialist war around the world as Secretary of State."
ADVERTISEMENT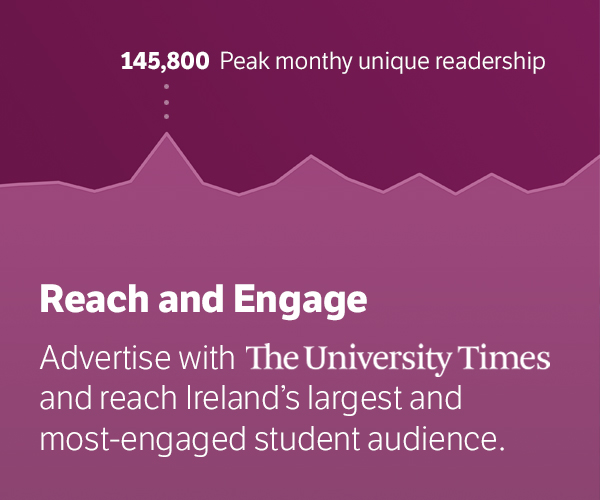 In an email statement last week, the group said: "An honorary degree from Trinity confers a great deal of respect and affirms the achievements or profile of its recipient. Honouring Hilary [sic] Clinton is a great insult to the hundreds of thousands of lives adversely affected or ended by her policies as a key part of her husband's administration and as Obama's Secretary of State."
Clinton is due to receive an honorary degree today for her work in politics and for women's rights. As part of today's visit, she will discuss democracy, women in politics and the state of US society with the Chancellor of the University of Dublin, Mary Robinson.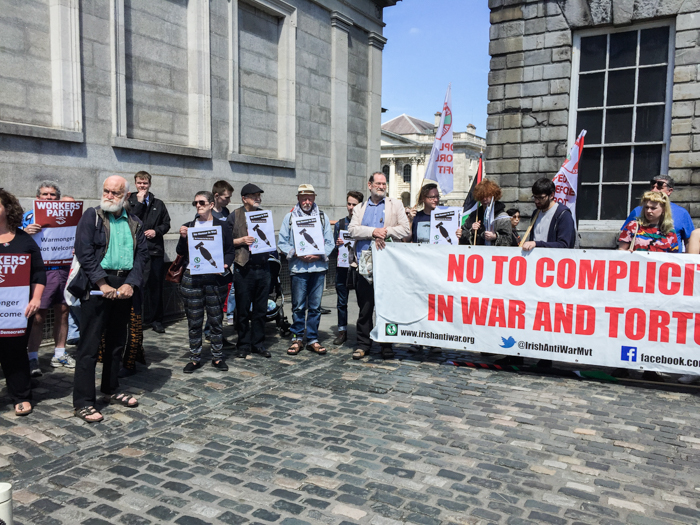 She'll receive her degree alongside leading business figure Paul Drechsler, archivist Ann Martha Rowan, Young Scientist co-founder Tony Scott and philanthropist James Harris Simons in a ceremony this afternoon.
As is tradition, the awardees will receive their honorary degrees in the Public Theatre, more commonly known as the Exam Hall.
Clinton, who was the first female nominee for President of the US from a major party, was defeated by Donald Trump in 2016. Since then, she has written a book, What Happened, and has slowly returned to the public spotlight.
Clinton isn't the first controversial politician to visit campus in recent months. Nigel Farage, the former leader of the United Kingdom Independence Party, was greeted with a small protest when he visited Trinity. There was widespread criticism of the College Historical Society's initial decision to award Farage the society's Gold Medal for Outstanding Contribution to Public Discourse. British Foreign Secretary Boris Johnson, known for his controversial comments, also visited in 2017.
There was less opposition to the decision to award Joe Biden, then-US Vice-President, an honorary degree in 2016.
---
Aisling Marren and Jack Synnott contributed reporting to this piece.