Just ten students protested around the Graduate Memorial Building (GMB) at the arrival of Nigel Farage, who is due to speak to the College Historical Society (the Hist). Shouts of "racist" and "go back to your country" greeted Farage at the entrance to the GMB.
The visit has been highly criticised by students, with 23 ordinary members and three former Auditors of the Hist penning an open letter to the current Auditor of the Hist, Paul Molloy, who extended the invitation to Farage.
This week, following the announcement of Farage's visit today, there was talk of organised protests. However, today students showed up outside the GMB to protest Nigel Farage's visit independently of any major group.
ADVERTISEMENT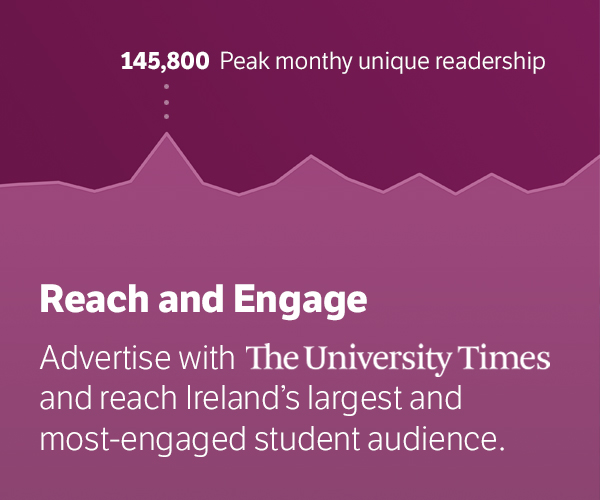 Molloy defended the society's position in a Facebook post, stating that it has a "mandate to further public discourse and facilitate debate".
Farage is speaking on "Anglo-Irish relations and the future of Europe", which will be followed by a questions-and-answers session moderated by Pat Leahy, the Political Editor of the Irish Times.
Speaking to The University Times, Brian O'Flynn, one of the protesters, said "I think that hate speech leads to violence against minority groups, as we've seen from the way transphobic and racist attacks shot up after Donald Trump was elected and the alt-right rose to prominence. I think that by platforming him and amplifying his racist viewpoint, we're putting our own minority and ethnic peers in danger. And that's really irresponsible".
Farage is credited for pushing the UK to leave the EU in June, 2016. In October, he was invited to accept the Hist's Gold Medal for Outstanding Contribution to Public Discourse. Following backlash from the students, the offer was rescinded and Molloy apologised for offering Farage the award. "It was wrong for me to extend an invitation to Nigel Farage in the manner which I did. I offer my sincerest apologies for any offence which has been caused from doing so", he said.
Molloy is one of four presidential candidates in this year's Trinity College Dublin Students' Union (TCDSU) elections.