The number of Northern Irish students applying to Trinity has fallen for the first time in four years, according to new figures.
This year, Trinity has received 759 CAO applications from Northern Irish students, compared to last year's 964. Provost Patrick Prendergast tweeted the figures today, after they were presented at a meeting of University Council yesterday.
From 2014 to 2018, application numbers steadily rose from 601 to the high of 964 last year. This rise came after a series of efforts from the College to encourage students to study in Trinity.
ADVERTISEMENT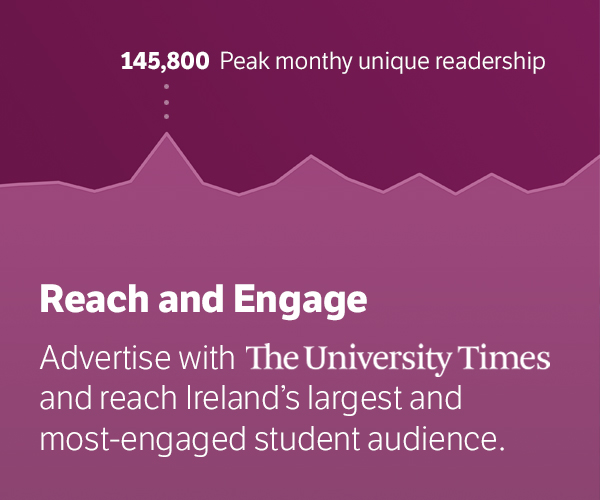 In 2015/16, 40 per cent of Northern Irish students studying outside of the UK were enrolled in Trinity, which was an increase from 24 per cent the previous year.
On Twitter, Prendergast questioned whether Brexit would have an effect on these numbers.
In 2013, in a bid to increase student numbers from the North, Trinity's Northern Ireland Engagement Programme was launched. The programme focuses on the promotion of Trinity at career fairs as well as in schools throughout Northern Ireland. The programme also aims to improve the overall college experience of Northern Irish students once they arrive in Dublin. The Trinity Feasibility Study for Northern Ireland in 2014 was launched to help in this area of grade conversion and admission mechanisms.
Trinity also provides an outreach system for Northern Irish students and graduates, most notably through their Student Ambassador System and their Northern Irish Alumni Association.
These increased efforts to attract Northern Irish students resulted in a 23 per cent increase in applications for 2016 but, with only 78 of these students accepting a place, a nearly 30 per cent decrease in acceptances from 2015.
Brexit initially prompted concern for the fee status of Northern Irish students studying in Ireland but at a recent meeting of heads of universities, funders, politicians and ministers from both Ireland and the UK, a reciprocal deal was proposed whereby Irish and UK nationals would be treated as domestic students in both countries.
In 2017, Trinity's Brexit taskforce was set up to look into what the UK's divorce from the EU would mean for the College and its students.