Perched on cushions in the attic room of Om Diva isn't how one would expect to be taking in a talk from the British Fashion Council's Senior Executive of Designer Relations, but the relaxed and cosy setting was ideal for what quickly became an engaging conversation between Om Diva alumni and local fashion creatives.
The small group in attendance included Irish designers Zoe Molly Mason, Ciara Kilbride and Edel Traynor, who were all vocal in the conversation about available support for emerging designers, the importance of a social media presence, and the necessity of marrying creativity and commerciality.
Davey offered 20 very sound lessons, ranging from "put your pride to the side", to "when in doubt, wear statement earrings". Her prepared points rang with the same tone of certainty and warmth as the many anecdotes shared between her and the boutique's owner Ruth Ní Loinsigh – such as the story of the spectacle that prompted Davey's recruitment, when Ní Loinsigh spotted her walking past the shop window in a white satin gown the morning after her debs.
ADVERTISEMENT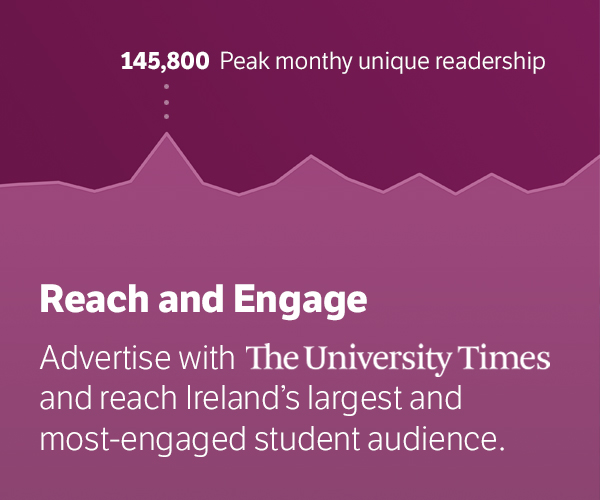 This air of self-assurance was matched by her light-heartedness, making for a thoroughly engaging talk that had the room at times nodding solemnly in agreement, at others laughing uproariously. Her impressive, strong work ethic also shone through as she spoke of moving back to London after an unsuccessful first attempt to make a living there, during which she worked 80 hours a week and sacrificed an hour's sleep each night to apply for new jobs. All of this paid off, as it led to her working in Designer Relations at the British Fashion Council where she is involved in scheduling London Fashion Week and managing NEWGEN – the British Fashion Council's support system for young designers. NEWGEN alumni include Alexander McQueen, Christopher Kane, JW Anderson and Simone Rocha, and more recently the group has kick-started the careers of Molly Goddard and Charles Jeffrey.
As a Trinity graduate herself, with a degree in history of art and architecture and classics, Davey spent her time in College writing about fashion for TN2. "You'd be surprised who you can end up interviewing", she told me, if you send enough emails. "For every 100 people who don't reply, someone will."
Her message for students wishing to make it in the fashion industry was not to give up. Offer whatever skills you have to designers or creative agencies. When conducting interviews for NEWGEN candidates she looks for "someone really hardworking who actually cares," and holds thorough research as one of the most important factors. Does she think that Dublin has the capacity to become a big fashion capital? "No. It doesn't need to be. What it does bring is something different, I think it's just a fashion incubator."