The Director General of the Irish Universities Association (IUA), Jim Miley, has called on the government to significantly increase funding for universities in the 2019 Budget.
In a video released this morning on social media, Miley said: "We're asking the government to take a decisive step in Budget 2019 to properly fund Irish universities. There needs to be a sustained programme of investment to create the next wave of talent to fuel the knowledge economy. That's good for our children. It's good for our business. And, it's good for the country."
In a press statement released today, Miley called for a €130 million increase in core current funding and a €104 million rise in capital investment.
ADVERTISEMENT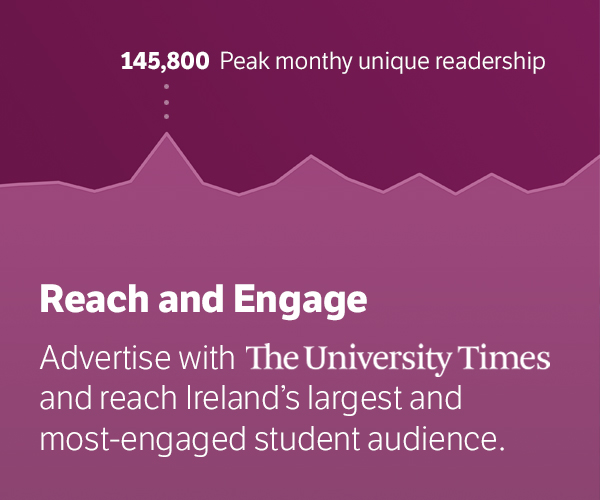 It has been two years since the release of the Cassells report, which made recommendations on how to fund the higher education sector. Since then, no decision has been made regarding how to fund Ireland's third-level institutions.
"The sector cannot continue to deliver without the politicians of Ireland grasping the funding challenge for the university sector. Already this year, we have seen a decline in our position in international ranking systems. Without significant additional investment, universities cannot enhance their efforts to improve access and better respond to skills needs across the economy", Miley said.
This year, many Irish universities fell in international rankings, with Trinity falling out of the top 100 for the first time in the QS World Rankings.
Irish university presidents have in the past been vocal in their support of an income-contingent loan scheme to fund the sector.
Last October, Higher Education Minister said she was hoping for the much-anticipated report from the Oireachtas Committee for Education and Skills to release their report: "I'm hoping for it. I know that they've had it for the last year. I'm hoping for it before Christmas, but I'm still waiting on it."
The committee, which is chaired by Fianna Fáil's Fiona O'Loughlin, is currently considering the three options set out by the government's higher education funding working group in the Cassells report.
Both Minister for Education Richard Bruton and Minister for Higher Education Mary Mitchell O'Connor have repeatedly emphasised the need for "consensus" behind any decision on a new funding model, just as Fianna Fáil has distanced itself from income-contingent loan schemes and Taoiseach Leo Varadkar has said he wouldn't want to see UK- or US-style loan schemes introduced.