Trinity has fallen outside of the top 100 in the QS World University Rankings for the first time ever.
A fall of 16 places to 104th in the world is sure to be a major blow to Trinity. While College remains Ireland's top-ranked Irish university, the sharp decline comes in the wake of more positive rankings results, which raised hopes that Trinity would stave off a fall outside the prestigious top 100.
Last year's placement at 88th was a boost to Trinity, which was ranked 98th in 2016. Today, College blamed the lack of state funding for higher education.
ADVERTISEMENT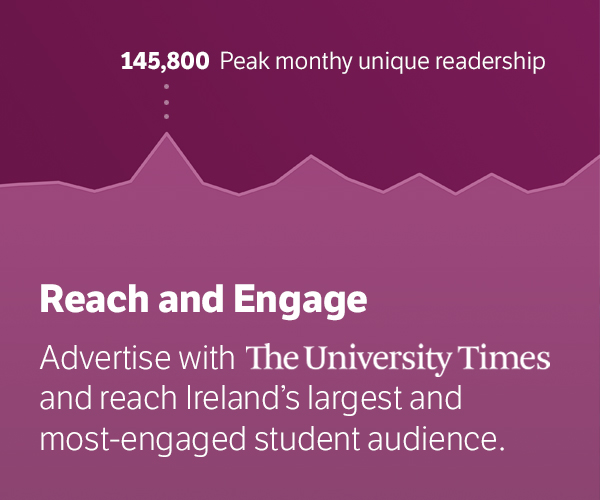 "Increased investments made by our global competition versus a relatively low government investment in Ireland, continue to have a direct impact on the rankings", Trinity's Dean of Research Linda Doyle said.
In a press statement, Doyle said: "A world class university requires resourcing at internationally competitive levels and for Trinity to sustain its position and increase further worldwide requires adequate and sustained long-term investment in the university sector."
This isn't the first time College has pinned blame on the government for its rankings decline. In unprecedented comments two years ago, Provost Patrick Prendergast and University College Dublin (UCD) President Andrew Deeks said: "The political system must now make the difficult choices that are needed to improve the funding given to universities and in the manner in which this funding is distributed."
UCD also took a hit in this year's rankings, dropping 25 place from 168th to 193rd in the world. Following behind at 260, having fallen from 243, is NUI Galway, with University College Cork and Dublin City University landing between 300-500 in the world. Most Irish universities took a major dive in this year's QS rankings, which is likely to fuel concerns for underfunding of the sector.
"We cannot afford to fall behind our competitor countries in terms of investment in higher education, It is important for Ireland, not just for Trinity", Doyle said.
A Rankings Steering Group was established by Trinity in 2016, as Prendergast pushed for a boost in rankings in both QS and Times Higher Education.
Trinity isn't the only Irish university to see its rankings position fall in recent years. Other universities have experienced sharp declines as government funding has dried up. The publication of the government's higher education funding working group report, commonly referred to as the Cassells report, has so far failed to produce a new funding model for the sector. The Oireachtas Education and Skills Committee, amid growing scepticism of loan schemes, is currently compiling a report on a potential funding model.
College is currently ranked 117th by Times Higher Education.
Massachusetts Institute of Technology was ranked top by QS for the second year in a row, with Oxford University and Cambridge University also making it into the top 10.