Gender inequality persists in higher education, with low levels of women reaching senior positions, according to the Higher Education Authority's (HEA) annual report.
The HEA reported only "marginal improvements" of between 1 per cent and 2 per cent in representation of women in academia.
The report found that half of all lecturers in universities are female but that these numbers decline at higher grades, with women making up only 32 per cent of associate professors and 23 per cent of professors.
ADVERTISEMENT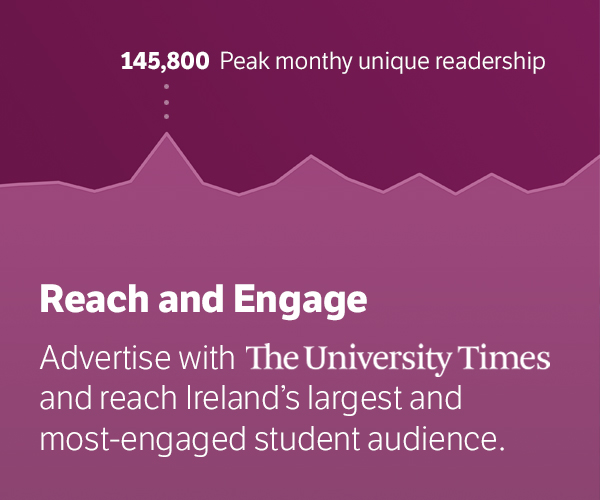 Women are also far more likely to earn less, with men making up 70 per cent of those earning in excess of €106,000.
Minister for Higher Education Mary Mitchell O'Connor, who set up a gender quality taskforce, said in a statement to the Irish Times: "We need a strong commitment, and leadership from the presidents must be demonstrated in this regard if real progress is to be made."
Writing in the Irish Times, the General Secretary of the Irish Federation of University Teachers (IFUT), Joan Donegan, said that the figures "illustrate the extent of the hill still to be climbed".
"Such deep-seated bias and discrimination may seem intractable. But determined government action can deliver real change", she wrote.
Last year, a HEA report outlined that just 21 per cent of professors working in Irish third-level institutions are women.
According to the report, NUI Galway (NUIG) has the lowest proportion of female professors, with 12 per cent. University College Cork (UCC) followed, with 20 per cent. The University of Limerick (UL), Dublin City University (DCU) and Maynooth University performed best, with 30 to 31 per cent of professors women.
In recent weeks, four NUIG female lecturers were promoted after a long legal battle against the college, alleging that they had been discriminated against on gender grounds in promotion rounds.
Gender inequality in higher education has long been seen as one of the biggest challenges facing the higher education sector. Another HEA report – published last year in the wake of the controversial court case involving an NUIG lecturer and the university – made a number of sweeping recommendations in a bid to ensure greater equality across the sector.
In a press statement following the release of a HEA report on gender equality last year, Donegan called the findings "disappointing" and described the progress as moving at a "snail's pace, with some universities reporting no progress or even showing a deterioration". She stressed that "focus must remain strongly" on "proactive initiatives to address discrimination and impediments to women's career progression in academia".
Many initiatives have been undertaken by universities to tackle gender equality problems. In recent years, Irish institutions have adopted the Athena Swan Charter – an system that awards universities for good practice in this area. Since then, new targets have been agreed whereby Irish third-level institutions have to achieve a bronze institutional Athena SWAN award by 2019 to be granted funding by the Irish Research Council, Science Foundation Ireland and the Health Research Board. Following on from this, institutions will have to achieve the silver award by 2023 – a level that no Irish university has reached so far.
All seven universities have been awarded a bronze institutional Athena Swan award, while institutes of technology are currently in the process of applying. In the 425-year history of universities in Ireland, there has never been a woman provost or president.
Two years ago, an equality report from Trinity highlighted that at the current rate of progress, full gender equality would not be achieved in the university until 2098. It also showed that women are underrepresented in senior academic positions, with two out of three faculty deans, 63 per cent of heads of schools and 73 per cent of Fellows male in 2015.