In the age of #MeToo and #TimesUp, consent is more than a buzzword. It is an issue that has made its way into national and international conversation, with trials such as Kesha's and the Ulster Rugby case in Belfast shining a recent spotlight on the issue. And Trinity is ensuring that it is part of this conversation.
The introduction and expansion of consent classes in Trinity aims to redefine consent as something that is not a "grey area" but rather something that is easily understood, constantly respected and consistently sought. For many students, their first year of college is when their first sexual experiences occur and it is vital that all students are not only informed and well educated on the topic of consent, but are comfortable talking about it with partners and friends.
What is consent?
Consent is when someone agrees, gives permission, or says "yes" to sexual activity with another person, and has the freedom and capacity to make that choice. Consent is always freely given and all people in a sexual situation must feel that they are able to say "yes" or "no" or stop the sexual activity at any point.
ADVERTISEMENT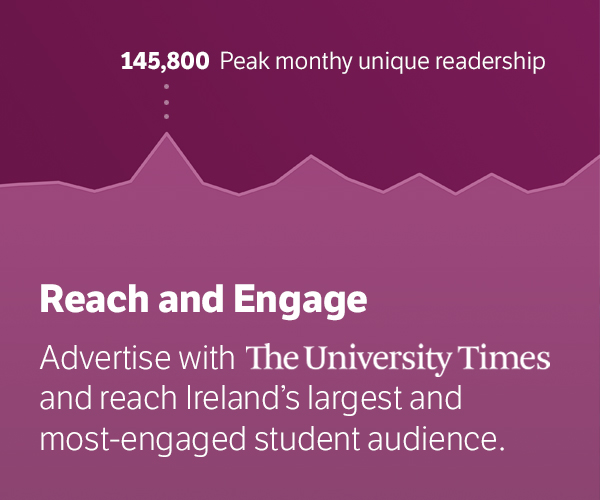 When can consent be given?
The organisers of Trinity's consent classes have a useful acronym "FRIES" for determining whether consent was given:
Freely Given: Consent is a choice you make without pressure, manipulation or under the influence of drugs and alcohol. Consent cannot be validly given by a person who is incapacitated.
Retractable: Anyone can change their mind about what they feel like doing, at any time.
Informed: You can only consent to something if you have the full story. For example, if someone says they'll use a condom and then they don't, in that case consent hasn't been fully given.
Enthusiastic: You should want to do whatever it is that you're consenting to, not because you feel under pressure or as if you're expected to because you "led someone on." You don't owe anyone your consent.
Specific: Saying yes to one thing does not mean you've said yes to others.
Consent requires communicating "yes" to engaging in a particular act. Consent is not given when one person says "no", says nothing, is coerced, is physically forced, is intoxicated, is under the influence of drugs or is unconscious. Nor does it occur any time that consent is not explicitly given.
When can consent be assumed?
Never. Consent can never or should never be assumed by:
Body language, Appearance, or Non-Verbal Communication: One should never assume by the way a person dresses, smiles, looks or acts, that they have consented to have sex with you.
Dating relationships or previous sexual activity: Simply because two or more people are dating or have had sex in the past does not mean that they are consenting to have sex with you.
Previous Activity: Consent to engage in one sexual activity at one time is not consent to engage in a different sexual activity or to engage in the same sexual activity on a later occasion.
Silence, Passivity, Lack of Resistance, or immobility: A person's silence should not be considered consent. A person who does not respond to attempts to engage in sexual activity, even if they do not verbally say no or resist physically, is not clearly agreeing to sexual activity.
Incapacitation: Alcohol consumption or use of other drugs can render a person incapable of giving consent. Alcohol is often used as a weapon to target individuals and is used by perpetrators to excuse their own actions. It is important to remember that sexual assault is never the survivor's fault, regardless of whether they may have been intoxicated.
It is also important to remember that consent can be withdrawn at any time. There is no grey area – it's black and white. No means no. If at any time you are unsure about whether or not consent is being explicitly given, it is best to stop and have a conversation about it.
Consent Workshops
Last year, Trinity Hall ran a series of consent workshops which saw attendance figures reach over 90 per cent. The current JCR hope to maintain this attendance rate this year. Speaking about the classes to The University Times current JCR Welfare Officer Rebecca Sweeney stresses that the consent classes are workshops that involve the students: "It's the most relaxed non-teacher vibe ever. They really just aim to start the conversation about consent, especially for people who come into college having their first sexual experiences. They're really fun, they're facilitated by students. It's not at all like going into a lecture, they're completely student orientated and interactive."
Current Trinity College Dublin Students' Union (TCDSU) Welfare Officer James Cunningham reiterates Sweeney's point to The University Times, stating that the workshops are built around the students: "It's about having a conversation around communication and being comfortable with your experiences."
TCDSU Gender Equality Officer Aoife Grimes stresses that consent workshops exist not to simply prevent rape and sexual assault but to promote positive sexual encounters for all students: "The workshops exist to facilitate the FRIES model. I think that really good knowledge around consent is just beneficial to everyone. If you're having sexual experiences that are enthusiastic and everyone is where they want to be, then those workshops have fulfilled their aim. We want everyone to be on the same level."
Sexual Assault
There are three main considerations in judging whether a sexual act is consensual or an assault. First, are both people old enough to consent? Second, do both people have the capacity to consent? Third, did both agree to the sexual contact? If any of these are answered "no," it is likely that sexual assault has occurred.
What should I do if something non-consensual happened to me?
Although there are many options and avenues for students who have experienced unwanted sexual contact, the ins and outs are very much on a case-by-case basis. Within Halls, Rebecca Sweeney points out that students can speak to her, any member of the Welfare Team or the Assistant Wardens: "There's a really good system set up in Halls whereby if anyone has gone through a non-consensual experience and wants to talk about it with me or any other member of the welfare team, we have a system where it's completely down to that person what they want to talk about it and if they want to take it any further. There's no pressure and it's well-organised with the Assistant Wardens too if they do want to take it any further."
James Cunningham also deals with reports on a case by case basis in his role as TCDSU Welfare Officer, and stresses that the student is in control about how and when they want to report: "It's about making sure students can go who they're comfortable talking to and then after that they can decide themselves what it wants to do. The student is in complete control, we can keep it confidential but it all depends on the wishes of the student."
The Student Counselling Service is also equipped to provide counselling for students who have been through a sexual assault.
How can I support a friend who's a survivor of sexual assault/rape?
With one in four women and one in six men experiencing sexual assault in their lifetime, chances are you know someone who has been a victim to these crimes. Considering that a lot of people don't report due to the culture of victim blaming, it is important to support your friends if they confide in you that they have been raped or assaulted. The most important thing is simply to believe whoever has confided in you. Many survivors fear that their friends or family will not believe them or will blame them for what happened. Don't ask them what they were wearing, how much they had to drink, whether they fought back or anything else that would indicate that you are blaming them for what happened. Encourage them to seek counselling and support for what happened and to tell the necessary people in their lives. If they choose to report it to the relevant authorities, support them but don't put them under pressure to do this or tell them that they have a responsibility to report or that they're part of the problem if they don't say anything: this unhelpful discourse puts the blame and onus on the victim when it should be out on the perpetrator.
Be mindful of triggers, anniversaries or scenarios where they may have to see the perpetrator. Have a conversation about what you can do to avoid triggering flashbacks.
If you are in a relationship with someone who has been a victim of sexual violence in the past, it is important to be especially considerate of consent and sexual relations. Have open conversations with your partner about what is and isn't okay and make sure that they always feel that they are in control of what does and doesn't happen.
---
If you have been affected by, or would like to discuss issues concerning sexual assault or non-consentual behaviour, you can contact the Welfare Officer of Trinity College Dublin Students' Union by emailing [email protected]. Emergency appointments with the Student Counselling Service are also available. You can phone Niteline, the student listening service, every night of term from 9pm–2:30am on 1800 793 793, or the Samaritans at any time on 116 123. The Dublin Rape Crisis Centre can be reached at 1800 778 888.