This evening, Trinity launched Tangent, an "ideas workspace", which aims to educate and train students in innovation of entrepreneurship for students.
Supported by Bank of Ireland, Tangent will provide an undergraduate certificate in innovation and entrepreneurship, a national roll-out of postgraduate courses and pan-European early-stage business accelerator programmes.
Tangent was designed to provide innovation and entrepreneurship education, startup company acceleration programmes, innovation and entrepreneurship community events and supports for fledgling entrepreneurs both in Ireland and beyond.
ADVERTISEMENT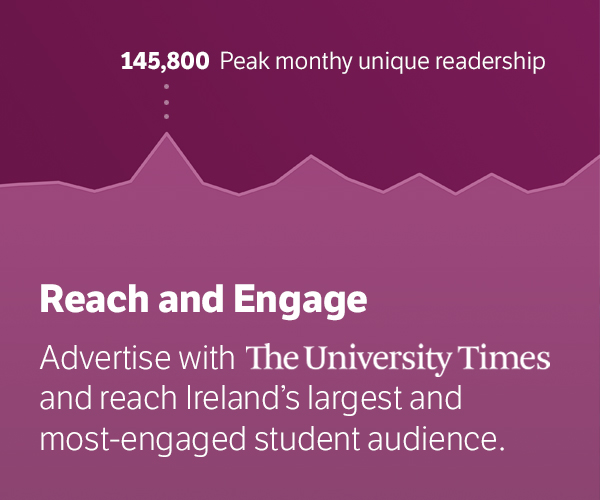 Speaking at the launch this evening, Provost Patrick Prendergast said: "Our success with innovation and entrepreneurship is of course inextricable from our success in research. This bedrock of success in research comes out of, and feeds back into, exceptional education, and it inspires exceptional innovation."
Tangent will "provide an interface between Trinity and the bustling innovation of ecosystem on our doorstep", he said.
In Trinity, Prendergast said, "we seek to do the research that is good for the economy and the research that surprises, discoveries that amaze and inspire us, that's what universities are about".
Dr Diarmuid O'Brien, the Chief Innovation and Enterprise Officer of the College, said at the launch that "Trinity is not just about being sensitive to the Trinity community, but to the broader entrepreneurial ecosystem".
In a press statement released before the launch, he said that this new initiative will provide a "transformative learning environment". O'Brien said that Tangent "will inspire and empower our students and graduates, to create new enterprises and businesses at the forefront of Europe's innovation ecosystem".
Speakers at the launch emphasised the College's strong reputation for producing successful startups and included a panel discussion on how innovation and entrepreneurship prepares Trinity graduates for the future of work.
Trinity was recently ranked the top university in Europe for producing undergraduate entrepreneurs for the fourth consecutive year by Pitchbook, a leading venture capital research firm.
Launchbox, a three-month accelerator programme, has been a successful College venture in producing and shaping successful start-ups and entrepreneurs – alumni of the programme have raised over €3 million since 2013.
This summer, Trinity launched its €1 billion Technology and Enterprise Campus (TTEC), which will be at the heart of a globally renowned centre of innovation and entrepreneurship. The campus aims to encourage collaboration between undergraduate entrepreneurs and industry, in the hopes of putting Dublin on the map as an innovation hub.
---
Aisling Marren and Edward O'Loughlin also contributed reporting to this piece.