The Union of Students' in Ireland (USI) will this year join the march for housing, instead of organising its annual pre-budget march for education, amid an ongoing housing crisis.
Raise the Roof, the march for housing, will be held on October 3rd, and will be advocating for housing for all.
At the launch for the Raise the Roof campaign, run by the National Coalition for Housing and Homelessness, USI, Trinity College Dublin Students' Union (TCDSU), the Graduate Students' Union (GSU) and Take Back Trinity pledged their support for the campaign for better housing.
ADVERTISEMENT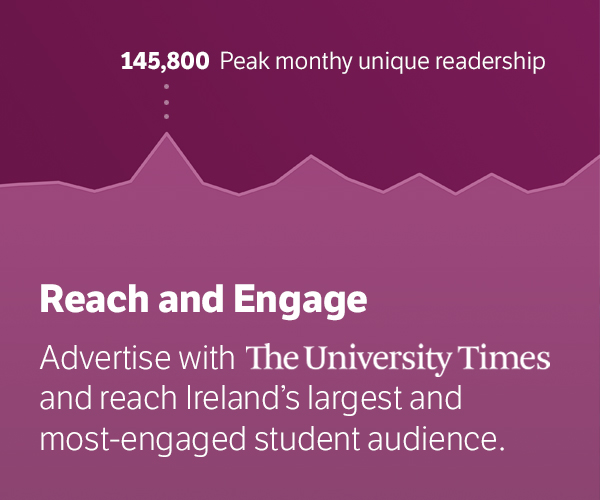 The coalition brings together trade unions, political parties, students' unions , housing agencies and community groups to demand action on the housing crisis.
USI joined the coalition two years ago and Take Back Trinity became a member organisation earlier this summer.
Speaking to The University Times, Michelle Byrne, USI's Vice-President for Campaigns, said: "This will be our main march in October ahead of the budget."
Byrne said that USI would campaign for "the government to give the colleges grants to built purpose-built student accommodation on site for students that is affordable and not this overpriced private accommodation corporations are building".
Speaking about opting to march for housing instead of the annual march for higher education funding, Byrne said: "Well, this is tied into this issue. So I mentioned how with accommodation and with €3,000 fees, the rising costs of accommodation – grants have not been increased since 2012 – so the fact that the whole idea that higher education funding is massively effecting."
Speaking about USI's efforts to help students suffering amid the housing crisis, Byrne said: "We've worked to advertise digs as a short-term solution because we recognised a couople of years ago that this was coming down the line."
"That's not a long-term solution. We want heads on bed", she sad.
Speaking to The University Times, Oisin Vince Coulter, the President of the GSU and a leader of Take Back Trinity, said he hoped this would be the turning point in the housing crisis.
"I think we haven't seen anything like this before. This is an unprecedented coalition", he said.
TCDSU President Shane De Rís also attended the launch of the campaign. Speaking to The University Times De Rís said: "There is a genuine thirst for tangible action on the housing crisis. Enough is enough. Students have been suffering for far too long. We've been priced out of our education, priced out of our futures and we will be really really pushing this to make sure that student see the effect of this, not just on students but on society as a whole."
Conchúir Ó Rádaigh, one of the leaders of Take Back Trinity told The University Times that the group's objective is "to directly organise students as tenants to act alongside this coalition and to take action directly".
"We believe actions like this will further put on pressure on the state to give into demands", he said.
USI's March for Education is normally held annually and brings students together from all over the country to fight for better funding for higher education. This isn't the first time in recent years that the national union has opted against holding the march. In 2015, the union cancelled the March for Education in favour of a national day of voter registration ahead of the general election.
Recently, Take Back Trinity has been involved in protests and occupations run by Take Back the City. The group occupied a vacant building on Summerhill Parade for over a week until a High Court injunction forced them to leave. There is an ongoing occupation of a building on North Frederick St, with protesters resisting an injunction. The group was due to meet with Minister for Housing Eoghan Murphy but instead held a protest and demanded his resignation.
Correction: September 7th, 2018
An earlier version of this article incorrectly stated the March for Education was cancelled in 2015 ahead of the marriage equality referendum. In fact, it was cancelled ahead of the general election.