In first year, I lived off €50 a week. That works out at just under €7.15 a day for food, travel and social life. Considering that the cost of living in Dublin is among the highest in Europe, these figures may seem a little baffling. I promise I did eat and also have the time of my life. Planning my weekly spending and making some simple sacrifices meant that three years later, I still reminisce about my first year at Trinity.
Food
Alas, the time has come when food no longer appears in your cupboards or on your table in the form of a fully cooked meal. Planning your meals is the best way to stop yourself from buying unnecessary or unhealthy food. Before you go grocery shopping, sit down and look at your timetable for the week. Work out when you're going to be in College and when you'll be at home so you can plan when to bring food with you. There are microwaves and kettles on campus so bear that in mind when planning what types of food to bring.
Cooking in bulk is a great way to save both time and money. By bulk cooking and freezing meals, you will always have something for when you come home tired and hungry after a long day in the Ussher or, you know, standing in the Arts Block talking to people. Speaking of saving money, using discounts similar to a Getupside promo code could help you save some money when it comes to grocery shopping. If you haven't already considered this, this may be the perfect time to do so. Especially when you're at uni, the more money you have, the better this will be for you.
ADVERTISEMENT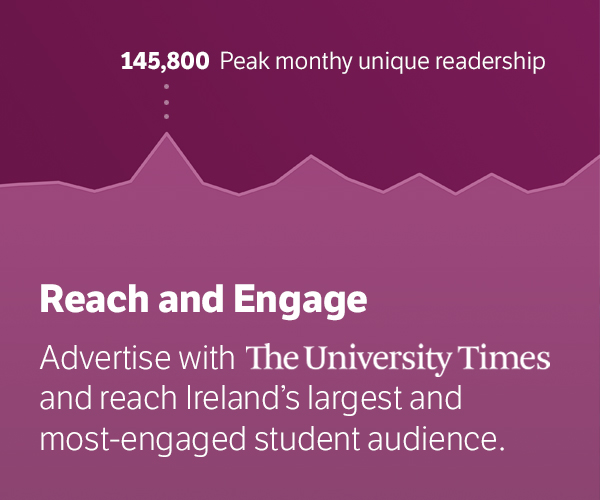 When approaching meal preparation, remember that fresh meat is usually expensive but that the cheaper, packaged alternatives aren't always as ethically produced. For periods of time during college, I unwittingly followed a vegetarian diet purely because it was cheaper to do so. If, however, you are resolved on eating your chicken dinner, learn which cuts of meat won't break the bank. Most local butchers are happy to recommend alternative, budget-friendly cuts for your recipes and share cooking techniques.
Don't overlook planning your smaller meals. You're going to need snacks, and there will be days when you eat more than others. I used to always pre-buy food for a night out and leave it ready to go before I left my apartment. This way, I saved money and avoided the apocalyptic scenes that are McDonalds or Babylon after a night on Harcourt St.
If you're especially committed to budgeting, skip public transport when bringing your shopping home. When I lived in Trinity Hall, my flatmate and I were too cheap to take the bus back from Rathmines Village so we'd bring our suitcases to Lidl and Aldi and wheel our groceries back to Halls. Rather than carry a week's worth of shopping, simply trundle it all back to Halls. With this all being said, it wasn't until a friend of mine told me that without the services of a European transport services by TS Europe, there wouldn't be a Lidl or Aldi, as the food that we buy from there is transported over from overseas. This is not something that you think about, but it is something worth keeping in mind. No wonder why these stores are places that students like to visit!
Budgeting is all about saving money to do nice things so remember you don't have to eke out a meagre existence for yourself. Know where cheap deals in town are and check society cards for deals to treat yourself. The Big Blue Bus at the Bernard Shaw does a great weekly pint and pizza deal for €12, and most of the society cards offer two-for-one meal deals.
Socialising
Your social life will probably prove to be one of the more difficult areas to budget for. Treating yourself to the occasional coffee or lunch won't break the bank, but there are some things you can do to avoid the exorbitant Dublin prices. Most cafes offer discounts when you bring a reusable coffee cup so you can save money while saving the environment! Several societies also have weekly happy hours when you can learn more about what the society does over a free cup of tea and biscuit. When it comes to the harder stuff, Lidl and Aldi offer an array of cheap drink deals. My college experience has been defined by Lidl's Conde Noble wine, which comes in at just €3.99. Though it might not be to quite the same standard as continental wine, you won't have to sink to the levels of Tesco Lager. If you can, avoid buying a naggin on every night out and buy spirits in bulk instead. However, remember that it is supposed to last you a few nights and not just the one. Of course, any mention of cheap drink wouldn't be complete without a shout out to Dicey's €2 pints. Just remember to head in early to avoid the €10 entrance fee.
Gone are the days when you would pay €10 or €15 into your local club because a night out was a rarity amid studying and school. You're in university now and nights out become a lot more frequent. Whether you're hitting Everleigh on a Monday or DTwo on a Thursday, there are other ways to avoid paying full whack for a bop. Apps like Vipsy and GuestList offer freelist and cheaplist deals for clubs across Dublin. You may have to leave pre-drinks early, but your pocket will thank you later. Make sure to claim spots on both lists at the start of any week so that you're covered if you do decide to head out last minute. Many society cards also get you into clubs for free or on the cheap. Convincing people to hit up Everleigh became a unique talent of mine after I discovered that the Horse Racing Society society card gets you in for free before 12.30am – significantly later than most freelist and cheaplist deals!
If you can, avoid buying drinks on nights out. They tend to be overpriced, and chances are you won't remember them the next day. I promise that later in the week you will appreciate that tenner you could have spent on three jagerbombs much more when you're going for Friday evening pints in the Pav.
When it comes to getting home from your night out, remember that there is safety in numbers. If you are heading back to Trinity Hall, you will always find people who are happy to split a taxi to Rathmines. If you are heading somewhere else, try to arrange travelling home with people who live nearby. Otherwise, look into staying with friends. Paying for a taxi by yourself can blow a lot of your weekly budget so, unless it is an emergency, try and organise yourself before the night begins.
Travel
If you're lucky enough to be living in Trinity Hall, you rarely ever have to pay high prices for transport. If you can, walk to and from College. Not only will you avoid the packed early morning Luas, but you also won't have to deal with Dublin Bus's tendency to never turn up on time. The walk is the perfect length to enjoy your favourite podcasts or get to know a new person from your course or apartment. The health-conscious among you may even choose to fit in your daily exercise by running the 4.6km.
If walking isn't an option, look into the various deals offered by Dublin Bus and Luas. Different people prefer different forms of transport. When I did use public transport, I would get a weekly ticket that covered the zones between St Stephen's Green and Milltown. Coming in at just over €13, it was the perfect halfway house for my needs. I never went beyond those stops but could ride in and out as much as I wanted on that ticket.