Minister for Culture, Heritage and the Gaeltacht Josepha Madigan is a frequenter of Trinity Young Fine Gael. During freshers' week she was at the society's stand. Then, on September 11th, she visited Trinity Young Fine Gael once again to give a talk. The society's members, according to its Facebook account, "were thrilled to have Minister Josepha Madigan visit us for our first event of the year".
I too was in the audience, curious to listen to her, but not thrilled in the slightest. My curiosity lay not in any adherence to Fine Gael but rather because of my background as a traveller.
In 2014, this same minister – a cabinet member since last November – infamously called the proposal of building new traveller accommodation on a number of sites, most notably on Mount Anville Rd, "a waste of valuable resources". Her use of supposedly forensic economic analysis was a superficial cover to disguise the reality of what she was actually doing, which was playing on prejudice and bigotry in order to be elected to the local council. In an interview with the Independent in December 2016, Madigan said: "I still stand by my comments." Her justification was that the issue "came down to money". The land was worth between €7 million and €8 million and the council was proposing to house only four families in the site. Madigan said in her interview: "I am not anti-anybody. Why not sell that land worth €7m or €8m and house 60 families?"
ADVERTISEMENT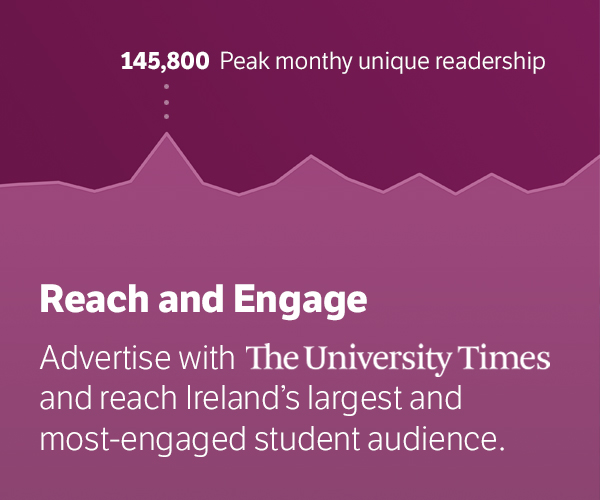 This, of course, is a reasonable comment. However, Madigan was also asked if she would be happy if "60 Traveller families were moved on to the site". Madigan responded: "No, no. My point is … I am talking about selling the site." Such a reply does somewhat undermine her earlier assertion that she is not anti-traveller, a fact that seems to concern people little. It is an issue few students seem overly fussed about and, as could be expected, her two visits to Trinity this term attracted no widespread criticism.
Madigan's use of supposedly forensic economic analysis was a cover to disguise the reality of what she was doing, which was playing on prejudice and bigotry
A magazine feature on Madigan from September 30th, 2017, in The University Times, called her the "new face of Fine Gael", but there is nothing new in the rhetoric Madigan espouses. In the same article, she once again defended her comments about traveller accommodation in Mount Anville, going on to say that the money raised from selling the site "could be used to house more families from other backgrounds". You wonder what other backgrounds the Minister was referring to. Fascinatingly, if ironically, she has said before that "Fine Gael is more progressive as a party, maybe more liberal minded, and more inclusive, therefore I felt that it fitted better with my views." Her idea of inclusivity, quite clearly, would exclude me and others of my background.
In recent years, Fine Gael has been at pains to portray itself as a progressive party. In March 2017, Enda Kenny formally recognised Irish travellers as an ethnic minority. On his election, current Taoiseach Leo Varadkar proclaimed that "prejudice has no hold in this republic". Yet Madigan's comments seem to reach in the opposite direction. In July this year she celebrated traveller culture with Southside Travellers Action Group, but given her previous comments about travellers you would be forgiven for questioning the sincerity of these actions.
A Trinity graduate, Madigan has over twenty years experience in family law. She is a member of the respectable part of Irish society, and Trinity Young Fine Gael presumably saw her as a useful candidate to draw in new members. But Madigan is a politician who was elected on a platform containing unashamedly anti-traveller rhetoric. I, for one, would think twice about joining Trinity Young Fine Gael after witnessing the overwhelmingly positive reception with which she was greeted. Her visit in itself did not bother me, but rather the lack of any challenge to the rhetoric she has espoused.
Madigan's idea of inclusivity, quite clearly, would exclude me and others of my background
Her rhetoric has in recent times been matched by presidential candidate Peter Casey, after he said on the Independent's "The Floating Voter" podcast that "I don't believe that Travellers should be given special status". Casey also asked why travellers should be "given status over and above yourself or myself?".
It came as a deep surprise to me personally to discover that as a traveller I was somehow more privileged than the average Irish person. Casey's hypocrisy is not limited to his assessment of travellers' status, however. Earlier this month, when asked to disclose his tax returns for the last seven years, he lashed out at an Ireland he said is "obsessed with money". It was a curious contradiction from a man who has also said that travellers "are not paying their fair share of taxes in society".
The interview mentioned that travellers are a minority ethnicity. Casey emphatically replied: "That's a load of nonsense.They're not Romany or whatever." The idea that travellers are not really an ethnic minority, they're just Irish like the rest of us, is one that echoes throughout Irish society, from presidential hopefuls to students' conversations. The same people, often, using this rhetoric are those who discriminate the most against travellers.
All of the above implies quite unambiguously that prejudice does indeed still have a place in our republic. For any student who saw Madigan at Young Fine Gael's stand during freshers' week, the message was clear: racist politics and the exploitation of local prejudices for political gain, far from harming your career, can prove remarkably helpful. And although Casey's chances of success are slim, there is still the possibility that Ireland will elect a person who is unapologetically – if ineptly – trying to stir up racial tension to win votes. He claims to be attacking political correctness, but unless political correctness now means the recognition of travellers as an ethnic minority, then it's hard to see what he means.
It came as a deep surprise to me personally to discover that as a traveller I was somehow more privileged than the average Irish person
The recognition of traveller ethnicity was an important – if long overdue – milestone. Currently, the Traveller Culture and History in Education Bill is before the Seanad. If it clears both the Seanad and the Dáil, the bill will require "that traveller culture and history is taught in recognised schools". Until the history of Irish travellers – and more broadly, of Irish nomadism – is written and taught, ill-informed like Casey will continue to make foolish assertions that disregard facts and evidence.
For now, though, the prominent positions of Madigan and Casey, and their refusal to renounce clearly offensive comments, shows emphatically that the politics of prejudice is alive and well in Ireland today. Trinity students – including the members of Young Fine Gael – have an opportunity here to create a legacy by not voting for Peter Casey, a would-be hate-monger and a relic of an Ireland that, in an infamous report by the Commission on Itinerancy in 1963, called for a "final solution" to the problem of Irish travellers.
Addressing students, Madigan said that when she first entered Leinster House, she looked up and saw the paintings on the wall, all of men, and wondered where the picture of a woman was, before discovering the painting of Constance Markievicz above the entrance. You could ask just as easily where the painting of a traveller hangs.