Looking around Joseph O'Gorman's office, your eye is drawn to countless objects. There are the robes of the tour guides that he oversees hanging in a corner. Stacks of paper litter the floor and the shelves are piled high with books. Slightly hidden behind his chair is a priest calendar. A tiger spider, dead and encased in glass, sits above it. Perhaps the item you can most liken to O'Gorman, however, is the piece of bark sitting on the top shelf from Trinity's fallen, but still iconic, Oregon maple. Just like the tree, O'Gorman is a Trinity stalwart and if he too was ever to leave, his absence would be noticed immediately.
Hailing from Ballina, Co Mayo, O'Gorman's booming voice is unmistakable. Couple that with his thick, dark-rimmed glasses and his purposeful stride, he's difficult to miss. Students may have even caught glimpses of him around Rubrics in his dressing gown, moving from his apartment there to the separate showering area. Talking to him, it feels like he lives and breathes life in Trinity.
O'Gorman came to Trinity in 1984 as an undergraduate student. Studying physics, he didn't put any other university other than Trinity on his CAO. "It just struck me as the type of place I wanted to go", he explains, "but I didn't think an awful lot about it". Despite saying that he "wasn't that person who came and joined everything", his list of activities is rather impressive. "I had a sort of peripheral role. I mean I did a bit of debating and I was an officer in the physics society and helped with the re-establishment for the metaphysical society. I was also involved with publications, you know Icarus and on the publications committee as well and then sort of segued from that kind of level of administration into CSC", he explains. Many students would be tired just looking at that list.
ADVERTISEMENT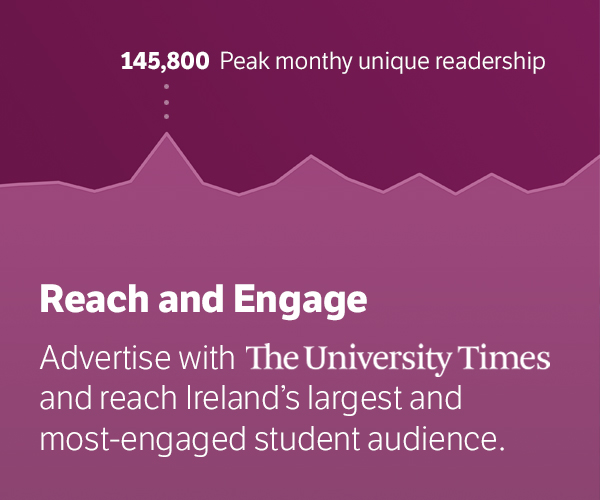 It is unlikely that he knew then that he would never end up leaving the place. Following his undergraduate days, he did a masters in Reformation and Enlightenment studies. Reminiscing about the people he came into contact at that point, he says: "I thought they were just such inspiring people, I mean I was always interested in history but it was really kindled by them." Initially, he started a PhD but found that it was not a path suited to him. Instead, he continued to give lectures in the philosophy department. "It was an exciting time" to be in the College, he says.
"More and more of the eccentrics are gone", he says. "That's just the way of the world."
However, the Trinity of O'Gorman's early days was drastically different to College now. Reckoning that the population has at least doubled since his early days, he laments the loss of the small, tight-knit community that once existed. "More and more of the eccentrics are gone", he says. "That's just the way of the world." While he may feel like the characters that Trinity is famed for are becoming fewer, there's no doubt that many would class him as part of the same old school. In an email statement to The University Times, the current Chair of the Central Societies Committee (CSC) Fiona May, explains that he "can always be relied upon to provide some much-needed entertainment". O'Gorman's stories are legendary and he often has an audience to listen. One such story, he tells me with glee, concerned the big snow in 2010. Spotting two people he knew walking by his rubrics, he quickly grabbed his top hat – totally normal attire for one to have to hand – and a scarf. He proceeded to throw open his window and re-enact the final scene from A Christmas Carol. To his delight, and likely to the amusement of those lucky enough to witness this interaction, his colleagues caught on and played along. "It was just playfulness", he grins. "I think the people passing by were utterly like: 'What the heck is going on?'"
While there's no doubt that O'Gorman has a taste for the theatrics, he also takes his roles incredibly seriously. The Strategic Development Officer for the CSC and an Assistant Junior Dean for the last 12 years, he is in constant contact with students. In an email statement to The University Times, former Chair of the CSC Benn Ó hÓgáin explains that O'Gorman is "the very core" of the CSC's institutional memory. "He quite literally wrote the book (in constitutional form) on Trinity's societies", he says.
It is this institutional knowledge that O'Gorman believes makes Trinity's societies some of the most successful in the country and even further afield. "Institutional memory is very important for an organization like ours because it is one where we have such a high turnover of students", he explains. "I think the huge value of College life in terms of societies and clubs is that students have the arena in which to explore stuff they want to."
O'Gorman is very much of the school of thought that students should be given a long leash
"There is such an opportunity to explore and at the same time, there is someone to catch you if you fall. There is an opportunity to take on great responsibility but there is a safety net as it were, which is not necessarily out there in the world", he says. There was a point during his tenure when the idea of a national union was floated but arguments arose over how societies should run themselves. O'Gorman is very much of the school of thought that students should be given a long leash. The other side wanted societies to be more controlled. "If you say, 'you stand there and I'll do the administrative stuff and you just go off and you talk to the guests', you don't learn anything from that", he explains. You don't learn the skill of "prioritising your work and balancing your academics with society work and social commitments".
Both May and Ó hÓgáin admit that they would have had very different experiences if it wasn't for O'Gorman. "To be able to draw analogies from the Bible, Charles I, and queer history at will is a singular skill; I'm sure I wasn't the first bright-eyed student to be shocked, awed, and amazed by his quick wit and analytical mind", says Ó hÓgáin.
Emma Matthews, who works alongside O'Gorman as the CSC's Administrative Officer, is equally as complimentary of O'Gorman's mind. "We jokingly call him The Great Mind, but actually it's true. He has an incredible memory and knows more about Trinity, history, science, literature, politics, philosophy, opera and South Park episodes than seems humanly possible", she says in an email statement to The University Times.
She reiterates his love for the College and the people who inhabit it. An unsurprising characteristic for a man who has lived a large part of his life within the walls of the College. "You can depend on him 100 per cent when it comes to doing what is right for the future of students and TCD societies, and I trust and value his opinion implicitly. Apart from that he is just bloody funny, his being in the CSC office and in TCD is vastly improved by his presence", she says.
The words of his colleagues are reflected in the way he talks about the various areas of Trinity life he is involved in. In his role as Assistant Junior Dean, he is often called on at all hours to help with various student issues. However, even with this, he seems to have a level of understanding of who he is dealing with. "Yes, I don't like being called out of my bed at 2am in the morning but there's always a good reason that I have been. It is inevitable. They are young", he says. When it comes to the CSC, he believes that societies and clubs are part of the very fabric of one's university experience. They hold the place together and he sees them as "a network for people within college for friendship and so forth".
"It is Joe's loyalty to the CSC and its staff/officers which is most remarkable", says May. "He is always on hand to give us advice (something I have availed of on numerous occasions), and which has made my job so much easier than it otherwise would have been!"
While he may have moments of madness from so much time spent in Trinity, it is obvious that he holds a deep love for the place
It is curious that a person could spend so many years within the same small radius and not grow tired or bored. When asked if he ever gets claustrophobic, he pauses for a moment. "I suppose but also lack of imagination", he grins. While he may have moments of madness from so much time spent in Trinity, it is obvious hearing him talk about the College that he holds a deep love for the place. You would have to to dedicate so much of your life to a single spot. One of his favourite times of the year is the Christmas break when most people leave: "On Christmas day I come out of Rubrics and there is no one else. It is just silence. It is amazing."
O'Gorman never intended to spend this long in Trinity. The original plan was simply to just "keep breathing until you die". However, nearly 35 years on he has weaved his legacy inextricably into the roots of Trinity.