The Bloss pop-up store in Dundrum Town Centre features both emerging and established Irish designers, providing a platform for Ireland's growing contribution to luxury fashion. As a winter capsule event, the store is open until January 7th, granting customers the opportunity to support homegrown Irish talent this Christmas.
The project, a year in the making, is a labour of love by established native designers Emma Manley and Jenny Huston. Upon entering the expansive retail space, one is met with a carefully curated selection of over 30 Irish designers of both ready-to-wear clothes and interior decor. It is impossible not to feel a sense of pride as you browse through the many products of Irish ingenuity. Timeless pieces in cotton and cashmere – the products of the sustainability-centric Theo + George – sit alongside the eccentric knits by Dublin-based brand Electronic Sheep. The neutral tones of gender-free linen garments by Reuben Avenue are perfectly contrasted by the harsh lines of Edge Only jewellery, hallmarked in Dublin Castle. Bloss is every design enthusiast's dream.
To create this impressive space, Manley and Huston used the sheer size of Irish design community. By combining efforts, the featured labels have overcome the typical lack of capital that traditionally limits small brands to selling online, through crafting a shared retail space. While the industry has typically found e-commerce ventures to be fruitful, the enduring appeal of brick and mortar outlets cannot be overlooked. Bloss enables Irish fashion labels to reach consumers directly, allowing prospective buyers to experience the richness of the materials and the quality of the pieces first hand.
ADVERTISEMENT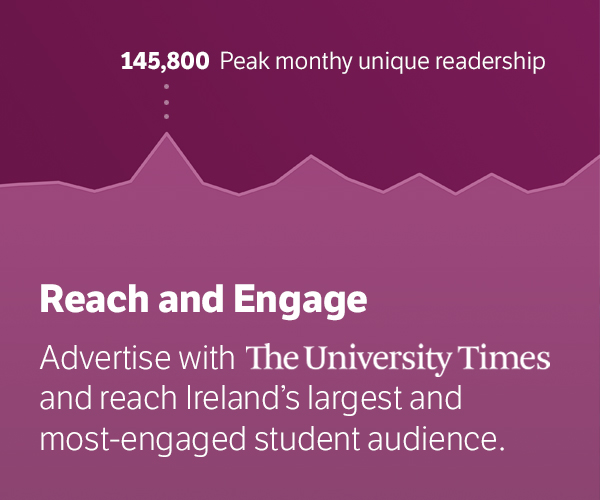 Speaking to The University Times, Huston talks animatedly on the future of Irish design and its pressing limitations. Currently, Irish designers do not enjoy the benefit of a designated government-funded body such as the British Fashion Council in the UK. Therefore, while breakthrough designers from the island do exist, such as the irreplicable Simone Rocha and legendary milliner Philip Treacy, a lack of investment inhibits the success of those who could otherwise thrive overseas. Therefore, Huston stresses the importance of collaboration and the between those involved in the industry, the "power in numbers" must be harvested for the betterment of the sector as a whole.
Bloss is the exciting outcome of months of dedication by Manley and Huston, made possible by a recent rise in interest for Irish luxury goods. Indeed, the opening of a Folkster pop-up store, another Irish gem, within the same shopping complex earlier this month places Irish design among major international retailers. Bloss is a beacon for the brilliance of Irish design, cementing the fact that Irish fashion is finally enjoying the attention it deserves. Long may it last.