On Thursday night, Dublin fashion consumers largely divided themselves into two categories: those gripped by the global launch of H&M's latest designer collaboration – a suitably gaudy, glittering stock drop conjured up by Moschino, merchants of more-is-more-is-more fashion – and those raising an amaretto-filled glass to the city's imaginative, independent fashion retailers.
The latter were in town to celebrate the first Get Up, an inventive Dublin fashion trail conceived by Hen's Teeth in collaboration with Disaronno (purveyors of said amaretto cocktails) as a means of championing local creativity over multinational takeovers.
Unsurprisingly, the six participating stores – Atrium, Om Diva, Scout, Indigo & Cloth, Nine Crows and Hen's Teeth – were brimming with eclecticism, with an in-house itinerary comprising creative workshops, collection unveilings and insightful interviews. Ongoing showcases were juxtaposed with 30 to 60-minute events, leaving attendees spoilt for choice as to where they could start the night.
ADVERTISEMENT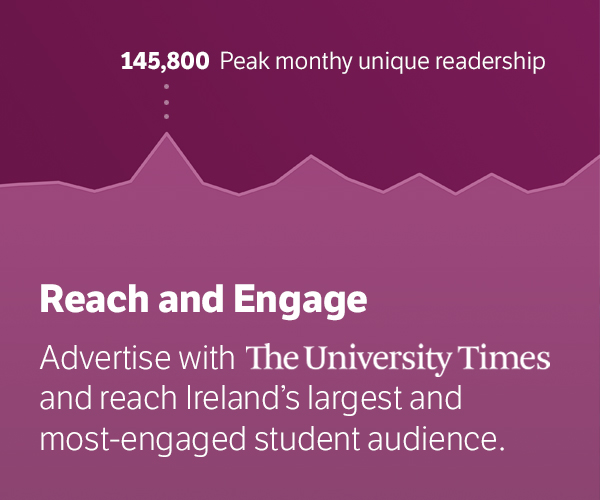 The multi-hued surrounds of Om Diva – beloved as the crown jewel of Drury Street – felt more resplendent than ever, the four-storey spectacle filled with contemporary, vintage and Irish Design offerings. The boutique's homeware range, inspired by owner Ruth Ní Loinsigh's frequent travels to India, was christened alongside two curious workshops: Appassionata founder Ruth Monaghan delivered a talk on house plants, while designer Janice Byrne described the creative process of silversmithing.
Elsewhere, the in-store schedules were equally vibrant, with fellow Creative Quarter haunts Atrium and Hen's Teeth full to the brim with spectators. The former held an intriguing questions and answers session, "SALON: Sustainable Style", with owners and designers Kate Nolan and Chupi Sweetman, its primary points underlining their desire to support ecologically-viable fashion.
The latter launched the first of several in-house capsule collections, debuting the range with Hen's Teeth lead designer Mel Keane. Slightly further afield, Temple Bar dwellers Scout, Nine Crows and Indigo & Cloth gave welcome refuge from a threatening downpour. Knitwear wizard Liadain Aiken waxed lyrical on her brand in Scout, helming a darning workshop in the process, while Indigo & Cloth punctuated its ongoing Daire O'Shea installation – a thought-provoking display structure that depicts fabrics under duress – with a presentation from the Tweed Project.
As the evening drew to a close, Michael McDermott (the editor of Totally Dublin) sat down with two visionaries from Nine Crows and NotAnother Agency – the industrious Dean and Aisling – to trace their groundbreaking strides over the past several years, changing the inner characteristics of Ireland's modelling domain while spotting unique talent that would otherwise go overlooked. For those still standing after a night of free Disaronno Sours – which, we discovered, offered the most delicious antidote when stamina levels start to head south – the night ended, in typically diverse fashion, in the ambient surrounds of the Gold Bar at Hang Dai Chinese.