Trinity recorded a significant increase in the number of students reported for plagiarism between 2015/16 and 2016/17, The University Times has learned.
The increase, which was reported to University Council by former Senior Lecturer Dr Gillian Martin, was attributed to the implementation by the College of a plagiarism policy in 2015.
Martin said the growth in the reported instances of plagiarism was due to the policy's emphasis on recording reported cases, and not the result of an increase in the number of students who were plagiarising. The College would like to make it clear that all students must understand the difference between referencing and plagiarism.
ADVERTISEMENT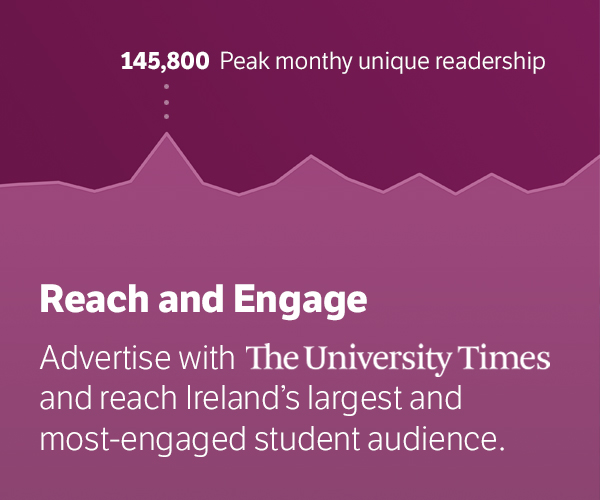 The College's policy on plagiarism applies to all undergraduate and postgraduate students and requires them to complete a mandatory online module on plagiarism – which explains what plagiarism is and how to avoid it – over the course of their studies.
The initiative, when launched, was led by the Undergraduate and Graduate Students Committee. This group included the Senior Tutor, the Dean of Students, members from the library and Trinity teaching, and then-Trinity College Dublin Students' Union (TCDSU) Education Officer Molly Kenny.
The group found that the previous entry on plagiarism in the College Calendar was inaccessible and unhelpful to students.
Under the policy, students must attach a signed declaration on every piece of assessed coursework confirming that they have completed the online tutorial. Martin reported that the College had not been able to collect data on the number of students who had taken the tutorial.
Trinity defines plagiarism as "the act of presenting the work or ideas of another as one's own without due acknowledgment". It is regarded as "academically fraudulent conduct" and an offence against the College's disciplinary codes.
The library's website offers detailed advice on avoiding plagiarism, and workshops are periodically scheduled by Student Learning Development – a service that provides learning support to Trinity's students – that teach students techniques for citing and referencing.
Plagiarism, when reported, is assessed on a scale based on its severity and is penalised accordingly. Level-one instances of plagiarism are those in which a piece of work is made inadmissible due to a failure to demonstrate an understanding of referencing conventions or as a result of inadequate phrasing of original material. It is not considered an academic offence, and once corrected by the author, the piece of work can be resubmitted and assessed without penalty.
Level-two plagiarism is defined by the author's failure to reference direct and indirect quotations, and the copying of other materials and presenting it as original material. College views this as academic misconduct, and students found guilty of this level of plagiarism must resubmit the assignment. The assignment will have a reduced mark.
Level-three plagiarism occurs when a student submits substantial amounts of copied material in an assessment and attempts to pass them off as their own work. Instances of plagiarism that will reach level three will typically feature extensive use of synonyms and will adhere strictly to the original copied material. A student who is caught plagiarising in this manner will be required to resubmit a new body of work and their grade will be capped at the pass mark. Students deemed to have committed Level-three plagiarism will receive a formal warning from the Head of School.
Level-four plagiarism is the most serious type that can be reported and students deemed to have committed it are disciplined by Trinity's Junior Dean. It occurs when a student has a history of plagiarism in their work and has bought or commissioned work to pass off as their own. The use of a paid proofreader, a copy editing service or – in instances when language ability is being assessed – a native speaker is considered a level-four offence.
Plagiarism, when reported in the context of a postgraduate thesis or dissertation, will always be deemed to be a level-four instance of misconduct.