Transparent magazine is offering a welcome alternative to Black Friday shopping with its swap shop in Lucky's Bar today.
In stark contrast to the consumer frenzy of Black Friday, this event encourages you to save money and the environment by swapping your pre-loved clothes – just bring along some good condition clothing, and exchange it for something to take home and love.
Transparent is a soon-to-be-published magazine that will focus on "sustainable fashion and intersecting issues", according to member Aisling Clark. Speaking to The University Times, she described it as "a non-hierarchical collective" run by students of Trinity and the National College of Art and Design, as well as recent graduates.
ADVERTISEMENT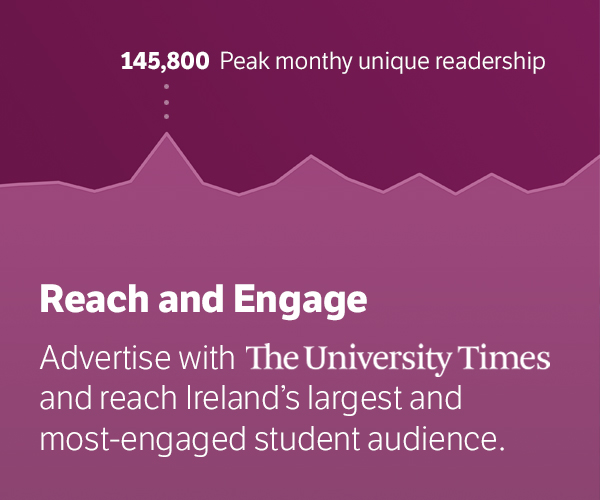 "The overall goal is to make information about sustainable and ethical fashion more accessible to the general public", she said, "and in this way, challenge the current status quo in the fashion industry, which is fast-fashion culture". The magazine aims to do this by "encouraging people to change their buying habits". Instead of buying newly manufactured clothing, we can use what we already have, "borrowing, swapping, thrifting" with friends.
Clark said sustainable fashion is "using environmentally friendly practices in the design, production and consuming of clothes" but more than that, it also entails using "humane practices – providing living wages to every individual in the supply chain, safe working conditions and ensuring the wellbeing of employees". With global movements like Fashion Revolution – which shares a similar mission – putting on events for only one week a year in Dublin, it is encouraging to see local collectives like this trying to bring together young people – hopefully on what will become a regular basis.
There will be music courtesy of DJ Rose of Gash Collective and The Midnight Disco, drink deals for €12, and pizza available from Coke Lane Pizza. Expect the team behind the magazine talking all things sustainable fashion, and get an idea of what is to come from the "platform for writing, art, photography", as Clark describes it.
The swap shop begins at 2pm in Lucky's Bar and Cafe, on Meath Street. Free entry, with the option to donate what you can to help fund printing and making of the magazine.