Many engineering students will sit three Christmas exams in less than 24 hours this year, leaving several with significant stress and adding to an atmosphere in which many feel like their mental health "comes second" to their coursework.
Engineering students in different years have spoken to The University Times about the issues they have faced in relation to the scheduling of exams in the first-ever year of College-wide Christmas exams in Trinity.
Mechanical and biomedical engineers are due to complete an afternoon exam at 2pm, followed by another at 5pm and a third at 9.30am the next morning. This will affect two-thirds of the current cohort of third-year engineers.
ADVERTISEMENT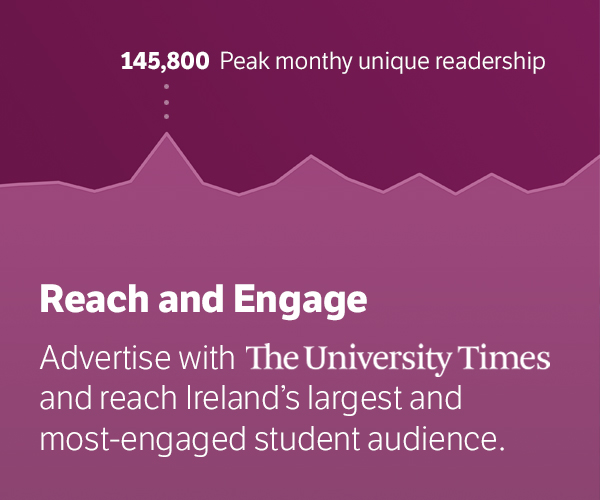 Fourth-year engineering students were also faced with the same dilemma, until their mechanical engineering exam was rescheduled last week due to complaints from students.
Speaking to The University Times, Trinity College Dublin Students' Union (TCDSU) Convenor for the School of Engineering Celia Hughes said: "The students are extremely upset about this, especially because if this affects their results they may not be eligible for fifth year."
Speaking to The University Times, third-year engineering student Daniel O'Reilly said: "I've basically resigned myself to failing at least one module and being barred from fifth year because of it."
Isla Hoe, a master's student in the School of Engineering, told The University Times: "You can't sit three exams in 24 hours without feeling the effects. And also, you're not living up to your best. That third exam is going to be a disaster because you've already sat two."
While most students will have an hour between the afternoon and evening exams, those with disabilities will have just 40 minutes, as they are awarded an additional 10 minutes per hour to complete the paper.
Breen Elliot, a third-year mechanical engineering class representative, told The University Times in an email statement: "This 40 minutes will be more like 20, between handing up scripts and being seated before the next exam starts."
"The Probability and Statistics professor uses unnecessarily complex language, and therefore will be very difficult for students with dyslexia", Elliot said. "Most students will come out of the first exam disappointed and possibly upset, and are then expected to let it go and clear their head in under 20 minutes."
Hughes said she thought the decision is "extremely inconsiderate" and offers "nowhere near enough turnaround time to sit another challenging exam".
Meanwhile, much confusion persisted amongst third-year biomedical engineering students, after the school was unable to confirm when one of their Christmas exams would take place.
O'Reilly said: "They were originally told that the exam would happen in January on its own, but this week were told it was being slotted into the regular Christmas schedule."
The exam has since been scheduled for the Christmas assessment week, but the standard College exam policy dictates that a minimum of four weeks' notice must be given to students regarding the dates of exams. Hughes explained that this particular exam is organised by the School of Medicine, which operates under slightly different rules.
Students have expressed their disappointment at the school's disorganised approach to scheduling exams. Hughes stated that this confusion amounts to "an exceptional amount of added stress on top of an already unideal situation".
The School of Engineering did not respond to a request for comment.
Students have reported that their mental health has suffered as a result of the high-pressure nature of the course. Hughes said: "I think from the school itself, there's not a lot of support given. Students sometimes put everything aside to get work done. Its like, 'my mental health comes second, my work comes first'. That mentality does persist."
The perception that other students are managing the heavy workload means "a lot of the problems aren't brought to those who can make change", said Hughes. "You see those around you: 'oh everyone else is coping, I should be coping too'."
O'Reilly said that "I can see how someone could go through this course and be made feel meaningless and be made feel worthless because they see everyone else just sort of pretending that they're doing fine as well".