After the launch of a "Students Against Direct Provision" campaign in the University of Limerick (UL), Aramark has distributed leaflets to students in UL defending its involvement in Direct Provision.
The company, which runs most of UL's food outlets, handed out leaflets with the headline "The Facts" to students in UL this week.
University of Limerick Student Life (ULSL), the representative body for UL students, recently began a campaign against Direct Provision in UL.
ADVERTISEMENT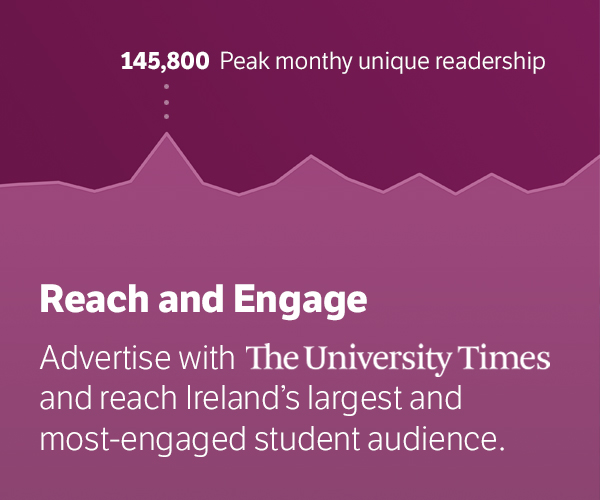 The leaflets, according to UL student newspaper An Focal, state that Aramark is an "an ethical and responsible company" that provides "quality services" to its residents.
The leaflets also emphasise the employment that the company offers to Irish workers.
In Trinity, the "Aramark Off Our Campus" group has been actively protesting the company's links with on campus eatery Westland Eats for a year.
Trinity College Dublin Students' Union (TCDSU) has been mandated to protest direct provision since 2014, and since a motion last year has been required to lobby the College to end its affiliation with Aramark after its five-year contract – signed in 2016 – ends.
Aramark has defended its involvement in direct provision on previous occasions. In an email statement to The University Times last year, the company's accounts director, Mark Long, stated that direct provision is government policy and Aramark "has no influence in this regard".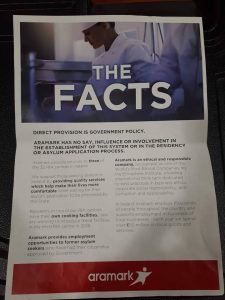 "While direct provision remains government policy we will continue to work with the Reception and Integration Agency to help residents live more comfortably while they wait for their asylum application to be processed", Long said.
In University College Dublin (UCD), Aramark Off UCD was launched just a few weeks after Trinity's campaign. The company services UCD's main canteen and also has links to the Chopped and Subway outlets in UCD.