Students are suffering "massive stress" amid major changes to Trinity's academic year and the introduction of Christmas exams, with many forced to request extensions or meet "silly" deadlines as College's schools struggle to adapt to the requirements of the Trinity Education Project.
Conversations with students and class representatives, from courses across the College, have revealed the far-reaching issues that students are being forced to confront as a result of the new academic year structure.
This is the first time in Trinity's history that students across the College will sit Christmas exams, as part of a fundamental reshaping of the way Trinity delivers its undergraduate education.
ADVERTISEMENT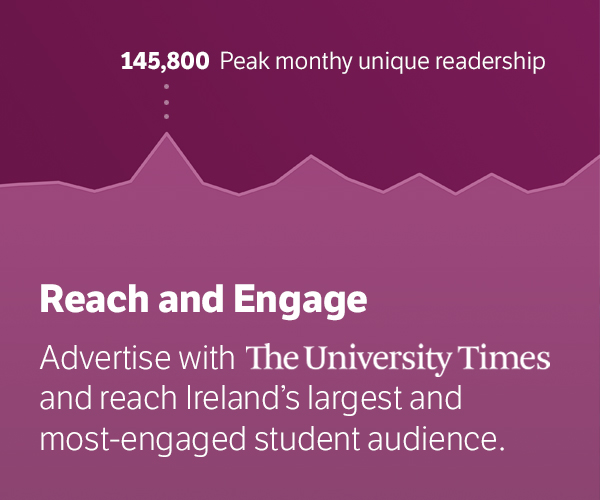 Many students, however, feel like the College has "thrown it all into the one year and just let us take the hit", with the convergence of numerous essay deadlines and Christmas exams resulting in widespread anxiety for students in several courses.
Speaking to The University Times, Trinity College Dublin Students' Union (TCDSU) Law Convenor Greg Murphy said law students from every year are suffering under the pressure of "a big increase" in the amount of continuous assessment students are required to complete.
Murphy said the Law School is trying to do "four different things" at once: "The introduction of TEP, introduction of Christmas exams, introduction of a dissertation, and more continuous assessment, all in the one year."
The "fatal flaw" of the Trinity Education Project, Murphy said, is its "one size fits all" approach: "It's College decisions being made by College-level officials who aren't listening to the schools."
Murphy said that students were suffering "massive amounts of stress". "With all these extra essays, with a lack of communication, with extension deadlines not being granted, students are feeling not only under pressure, but that they can't give it their fullest", he said.
Chris Meaney, a fourth-year computer science class representative, requested, on behalf of his class, a blanket extension on all digitally submitted assignments until after Christmas, after hearing "concerns from a majority of the year regarding the structure of the course, particularly in its adaptation, or lack thereof to the new Trinity Education Programme".
Meaney made the request to Dr Kenneth Dawson-Howe, the course director of computer science.
In an email sent to Dawson-Howe, seen by The University Times, Meaney said the situation was "unacceptable".
"While the assignment workload from past years has not changed", Meaney said in the email, "the added pressure of exams has. Many of my fellow students haven't begun substantive study yet as they are so inundated with coursework, and while for some modules the two compliment each other, for many they do not".
Meaney said the combination of a "lack of time for study and over abundance of assignments is detrimental in two serious ways".
Speaking to The University Times, Meaney said that "it's not the assignments themselves, it's not the exams themselves, it's the fact that the two of them are now together".
"Across all three computer science courses, it's like, 'what the hell is going on?'", Meaney said.
Meaney met with Dawson-Howe and Jonathan Dukes, the director of teaching in the School of Computer Science and Statistics, last week to discuss the issue, but said that "they had nothing. They had no solution to the problem".
"That was not a great meeting, to be honest with you", he said.
Meaney said the deadlines, coupled with the lack of any extensions granted from the school of computer science and statistics, seemed "a bit silly".
He added: "There's lads in my course who I've never seen stay past 7pm, 8pm, and they're in now until last bus home out to Bray or Malahide or Kildare or whatever. It's insanity."
In an email statement to The University Times, Sally Anne McCarthy, the union's Engineering, Mathematics and Science Faculty Convenor, said: "Students have definitely been affected by semesterisation, but I think most of that can be attributed to the fact it's a big change."
"The way I see it", McCarthy said, "semesterisation is a bit like an unpleasant tasting medicine. It's not the nicest feeling in the world right now, but ultimately next term is going to be more manageable because of it".
In an email statement to The University Times, Vice-Provost Chris Morash, who oversees the implementation of the Trinity Education Project, said: "One of the major pieces of work that is being done as part of the Trinity Education Project has been to map assessment, so that there is both a greater diversity of assessment, and there is an overview of assessment at a programme level (which, of course, is also how students see things – holistically, not module by module)."
"More diversity of assessment does not mean more assessment", he said. "Quite the opposite. It should mean that increasingly assessment across a range of modules is spread more evenly over the course of an entire academic year, rather than all being piled into a single exam period, when all other forms of student life grind to a halt."
"Already this year, there are 16% fewer final exams than there were last year", Morash said.
However, students in other courses have said the semesterisation of the year will cause issues next summer. Fiona Stinson, TCDSU Business Convenor and a law and business student, said that the changes to the academic year will mean that business students, who study 15-credit modules, will not sit Christmas exams and instead will sit four exams in the summer, with "one week off to study and one week to do four exams".
"This has always been the way the business has done it", she said, "but it was okay before, because students did have three weeks to study and then exams were usually spaced over three or four weeks as well".
"So they've gone from having seven weeks to study for exams, to having two weeks and seven weeks off at Christmas instead."
Stinson said she thought "students voted for this because they thought it was going to make their lives a bit easier, but the way it's panned out, it hasn't".
In an email statement to The University Times, TCDSU Arts, Humanities & Social Sciences Faculty Convenor Rory Codd said: "Clearly the shake-up in how and when assessment is held this term will be a big change for students across the college."
"I have faith that the new system of Christmas exams will prove beneficial to students in the long-run, as the semesterisation of assessment will allow for greater time to unwind and refocus before the start of Hilary term", Codd said.
Meanwhile, fourth-year human health and disease students have been subjected to "unfair" exam changes, according to TCDSU class representative Rosie Culhane.
Speaking to The University Times, Culhane said the exams were due to take place between December 10th and 14th. Two days ago, however, they discovered that the exams started on December 8th. "Every day makes such a difference coming up to the exams", she said, "so with such late notice, it just is definitely putting more pressure on people than we had anticipated".
Culhane said: "It's just putting more stress on people, and this whole system was meant to decrease the stress."
"We didn't even get a notification or anything. It just literally changed in the portal. So someone just happened to be checking the timetable again and saw the change."
Kevin Lllanera, TCDSU's convenor for the School of Chemistry and a third-year student, said that "the idea of the semesterisation was good, but it's just not implemented very well, because they didn't really add weeks to the semesters. So it is also affecting the School of Chemistry".
"The semesterisation actually adversely affects fourth-year students in chemistry rather than helping", he said.