Pharmacy students are facing "huge financial strain" and high levels of stress due to unpaid placements, with some taking on extra jobs to support themselves.
A group of pharmacy students will request support from Trinity College Dublin Students' Union (TCDSU) at a meeting of its council this evening regarding their unpaid work placement and increased fees.
TCDSU Pharmacy Convenor Lara Moehle will bring this issue forward as a discussion item tonight. Last year, council passed a motion mandating TCDSU to lobby relevant bodies to reconsider the fee hike and unpaid placement.
ADVERTISEMENT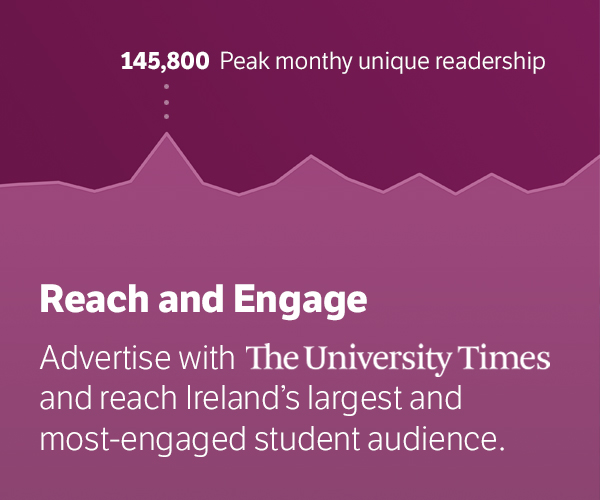 Trinity's revised pharmacy programme is now five years long and includes an integrated master's degree. This has led to an increase in the cost of the degree, with the master's year alone costing €9,000.
In addition, students are no longer allowed to accept payment over the course of their 12-month placement. While in the past, payment could be offered at the discretion of the placement employer, now students who receive payment will be sanctioned by the Pharmacy Society of Ireland.
In an email statement to The University Times, Moehle said: "The current situation is putting huge financial strain on all pharmacy students and their families, as well as a huge deal of stress."
Students are working weekend jobs in order to finance their studies and to cover living costs, as well as completing their unpaid placement. "Many of the current 4th year students are working up to six full days a week. This is hugely affecting their ability to spend time on the college course work", Moehle said.
Cathal Hannafin, a second-year pharmacy student, told The University Times in an email: "The combination of months of unpaid placement and newly introduced Masters fees sets pharmacy students back roughly €30,000. For me this could only be funded by a series of loans that automatically puts me behind in life once I graduate."
Fellow second-year student Eimear Garvey expressed similar concerns, saying: "I really don't know if I'll be able to afford the new fee system. Or it will mean I miss out on the typical students experiences, galavanting over the summer and the like because I'll be constantly saving for the masters as well as the remaining two years of the degree, assuming I pass this year."
The class representative for third-year pharmacy students, Lieu Chee Fong said in an email statement to The University Times: "The inclusion of the pre-registration internship year in the programme was the reason why I chose Trinity College Dublin over other higher-ranking universities as my destination to pursue a degree in Pharmacy."
"Upon enrolling however, I felt deceived after realising the truth of this new "integrated" programme. This is outrageous, given the fact that I am already at a disadvantage for being subjected to the hefty non-EU fees", Chee Fong said.
Moehle said that Trinity student representatives joined members of the Irish Pharmacy Students Association in a meeting with the Union of Students in Ireland (USI) to begin campaigning against these issues.
Student representatives from University College Cork (UCC), the Royal College of Surgeons in Ireland (RCSI) and Trinity will meet this week with the Affiliation for Pharmacy Practise Experiential Learning (APPEL), the body responsible for organising students' placements. They plan to inform the board of the strike being proposed by students should these issues go unresolved.
"At the moment students really are at a loss of what to do, and where to get support from," Moehle said. "We are really hoping that the TCDSU can provide with some support and guidance on how to approach the situation."