The Book of Kells today welcomed its one millionth visitor of 2018, marking the first time the exhibition has had a million visitors in a single year.
The number of visitors to the book has increased by nine per cent so far in 2018, following a significant growth in visits to the book in 2017. There has been an overall increase of 50 per cent in visitor numbers over the last four years.
The book's increasing popularity has been credited in part to the visit of Prince Harry and Meghan Markle over the summer. The royal couple visited Trinity as part of their brief stay in Ireland.
ADVERTISEMENT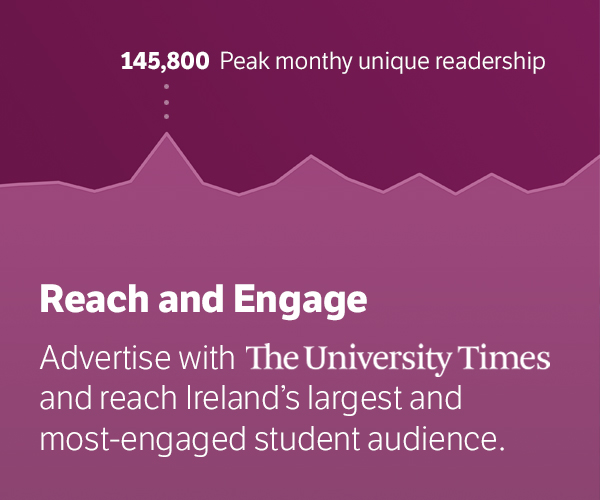 The millionth visitor was Cassie Clemens, a tourist from Oregon, US. Clemens is travelling in Ireland with her husband to celebrate the pair's 20th wedding anniversary.
In a press statement released by the College, Clemens said: "I am thrilled to be the one millionth visitor today to The Book of Kells Exhibition, and to see first-hand one of the greatest treasures of medieval Europe."
"The Old Library was spectacular too", Clemens said. "My husband and I were sure to make this part of our itinerary in Dublin as we own a bookshop in Bend and we are very interested in all things book related."
American tourists make up the largest group of visitors to the book, with 36 per cent of visitors coming from the US. The second largest group is Irish visitors, constituting 12 per cent of visitors, while tourists from EU countries made up 27 per cent of visitors.
In a press statement, Trinity's Chief Operating Officer Geraldine Ruane said: "We are delighted to welcome our one millionth visitor to The Book of Kells this year, a key milestone for the exhibition and something which has never been reached previously."
"Funds generated by ticket sales go directly to supporting the University, including the maintenance of its historic campus and most importantly the overall academic mission of teaching and research", Ruane said.
College Librarian Helen Shenton said in a press statement: "The continuing fascination with the Book of Kells is a reminder that people from all countries draw inspiration from Ireland's past. We are very conscious of being stewards of probably the most famous medieval manuscript in the world."
"We are introducing the rotation of other important manuscripts from our collection to complement the Book of Kells and further enhance the exhibition as a major visitor experience in Dublin", she said.
Housed in the Old Library, the Book of Kells has been on display since the 19th century. In September, the book was temporarily replaced with a replica due to "technical issues".