Trinity's societies and sports clubs have suffered a major drop in student engagement in the first term, amid changes to the academic year introduced as part of a series of major College reforms, according to committee members who spoke to The University Times.
Societies have reported a decrease in freshers' week signups, and an overall lack of engagement throughout the term, with some societies having to move events back in the term.
The new year structure – which will soon see students across College sit Christmas exams for the first time in Trinity's history – is part of the sweeping reforms being introduced by the Trinity Education Project. Under the new year structure, freshers' week took place three weeks earlier than usual this year, at the beginning of September.
ADVERTISEMENT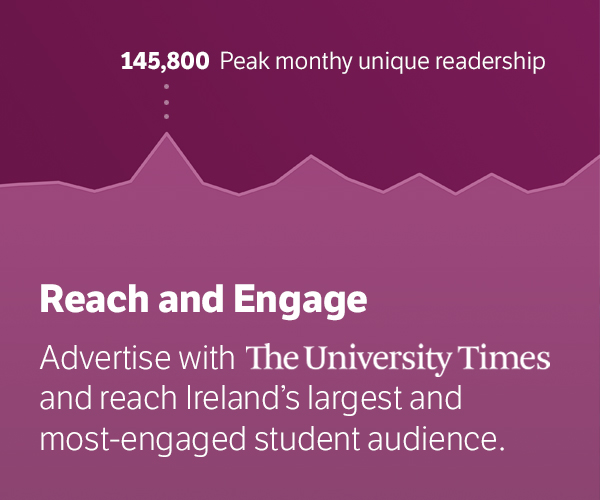 In an email statement to The University Times, the President of the University Philosophical Society (the Phil), Sorcha Ryder, described the difficulties facing societies: "It is a shame that at the moment the change seems to be decreasing opportunities for students to get involved in society life, especially when society involvement is so pertinent to a holistic college experience."
"Although we still have a very good attendance for our debates, paper readings and guest speakers, the impacts of TEP can certainly be felt now with just two weeks left until assessment week. I understand that the change in the year's structure is still new and will hopefully get easier for students and societies alike to adapt to over time", she said.
Speaking to The University Times, Chris Meaney, the Ents Officer of an Cumann Gaelach, said he thought "it's definitely true" that the society's engagement had fallen in the first term.
"I always think it's really rich", Meaney said, "when the College administration give out about us being involved in societies, considering it's something that they – you know, they're like, '120 clubs and societies'. It's one of their huge advertising things. And then punishing the students who make those societies good to be involved in. It's always incredible."
In an email statement to The University Times, Vice-Provost Chris Morash said the diversity of assessment, central to the Trinity Education Project, "should mean that increasingly assessment across a range of modules is spread more evenly over the course of an entire academic year, rather than all being piled into a single exam period, when all other forms of student life grind to a halt".
"At the end of the day, assessment should just be part of student life, and spreading it more evenly out over a longer period should make it easier, not more difficult, to take a full part in all aspects of student life, including societies and sports", Morash said.
Societies have had a difficult time trying to convince students to remain engaged with societies while dealing with the increased workload involved in preparing for the earlier exams and essays at the end of the term. Speaking to The University Times, the Chairperson of Trinity Musical Theatre, Lauren McDonald, explained how societies have had to adapt to a lack of engagement from students. "We've definitely had to work harder to engage people", she said. "We didn't have less numbers but I think we have been having to push for more for cast night outs and events."
Other societies have struggled with the earlier freshers' week, which many more senior students did not attend due to travels, work and Electric Picnic. "Freshers' week wasn't as mad as it usually is", Julia Appleby, the secretary of DU Players, told The University Times. "Since the term has started we've definitely seen an increase in members which isn't the usual, usually you'd get your big lump sum at the start of the year, whereas this year has seen more people coming to us throughout the year."
Maria Cordero, the treasurer of Trinity Knitting Society, noticed a similar change in the number of signups. "We found that we did have less sign ups on Freshers' week than usual, but the attendance at our meetings and sign ups since have been about the same", she told The University Times in an email statement. "I think it was to do with the fact that lots of non-first years didn't come to Freshers' week", she added.
"We've had a good few people sign up during events so they were probably people who just weren't around at Freshers'."
"Freshers week was a big thing for us and like other societies, membership was down", Louise Conway, the Chairperson of Trinity SUAS, told The University Times. "People were still away so I think that had a big effect on us. You'd even see footfall was a lot smaller than other years."
Sports clubs, many of which have competitive games around Christmas time, have been hit particularly hard by the developments.
Daniel Dennis, a rower with Dublin University Boat Club (DUBC), described how training schedules have been interrupted by exam season. "Traditionally with summer exams that would just be one block where we'd have difficulty getting in training but now we've two separate blocks", he told The University Times. "We now have two distinct blocks in the year where we struggle to get in training because we're trying to focus more on academics and especially going into our winter training after exams, we'll be in a much weaker position."
Juliette O'Flynn, a camogie player with Trinity GAA, noticed similar issues with organising training schedules. "Our first match is during reading week so there's going to be a lot of people who are going to go home for reading week to study for it, and they're not going to be here for the match", she told The University Times. "Everyone's so busy because with the semesterisation, coursework hasn't changed, so we're still trying to get that through."
Kate Boylan, the President of Trinity Frisbee, discussed facing similar difficulties, telling The University Times: "We would have had a lot more engagement running up to Christmas usually but with assignments and exams`there's definitely been a drop off in terms of training."
"It is definitely proving to have an impact on attendance and stuff and overall just kind of having a social effect on the club", Boylan said.
Despite this, some societies have faced fewer difficulties than others. Trinity St Vincent de Paul (VDP), for example received more signups on freshers' week than in previous years. Speaking to The University Times, VDP's Vice-President Katie Holmes discussed the society's attempts to maintain engagement: "It is definitely a lot harder, you really have to take exams into consideration. Next week is our winter appeal week so that's a really big week for us and I'd say it's going to be really hard because we have street collecting and stuff and exams are in two weeks so it's a lot to ask people to give up their time, but I don't think we've noticed a massive drop in numbers."
The Trinity Education Project is a radical reimagining of every aspect of how the College delivers its undergraduate curriculum. This year, a new academic year structure was introduced across College. Students studying in the Faculty of Engineering, Maths and Science and the Faculty of Health Science have seen the new curriculum fully implemented this year. Students studying arts will see sweeping changes to their courses next year.
Christmas exams run for one week at the end of the first term, with one week of revision beforehand. In previous years, students had a 12-week term, with three weeks afterwards to study before a three-week exam period in summer, with no exams at Christmas time. Students Some students studying science courses have had Christmas exams in the past.
College has tried to diversify the range of ways that students are assessed, encouraging lecturers to use continuous assessment and project work more to lighten the load of exam time on students.