Yesterday, Trinity Fashion Society (Fashion Soc) and Trinity College Dublin Students' Union (TCDSU) welcomed Sinéad Burke to speak about accessibility in the fashion industry. Burke has won acclaim as an academic, a writer, and an advocate – and proven to be an inimitable force in contemporary fashion.
Laura Beston, TCDSU Officer for Students with a Disability, introduced Burke, with Fashion Soc's chair Eleanor Scott overseeing the conversation. The talk traced Burke's experiences of pontificating about fashion at her kitchen table to a well-meaning but uninterested family, to giving a TED talk on design that now has amassed over one million views, to having Burberry offer her an entirely custom-fitted wardrobe. The theme of accessibility was never far from these points, as Burke was born with achondroplasia, the most common type of dwarfism, and so a lot of the fashion world simply isn't designed for her at the moment.
Many of us struggle to address people with disabilities correctly, but Burke cleared this up right away. She refers to herself as a little person, or, "if you're unsure, I'm Sinéad". She spoke about how it is not her role in life to educate every person she interacts with, but the responsibility of her privilege – as an academic, as a well-known and respected figure – means that she often finds herself doing just that. And she is doing a fantastic job.
ADVERTISEMENT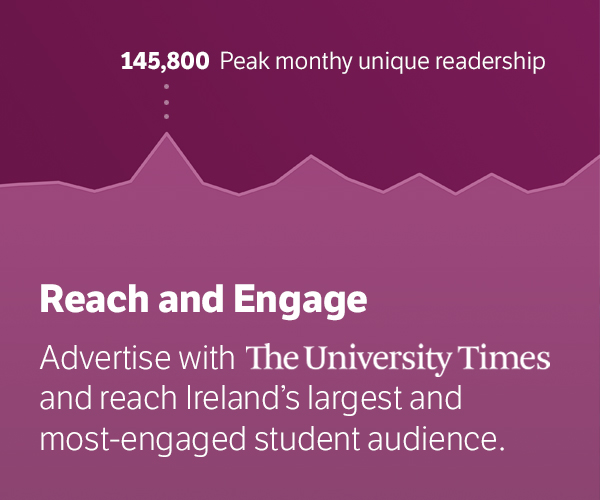 In the past year, following her TED talk, she has spoken at the Business of Fashion's gathering, Voices, the World Economic Forum in Davos, and has been invited to the White House for a forum on intersectional design. On top of that, she writes a monthly column for British Vogue, mentors design students in the National College for Art and Design, and is in the throes of a PhD in human rights education at Trinity.
Burke's first foray into fashion writing came in the form of a blog, started at the request of a lecturer in her education degree. What was intended to be a simple assignment on education became a passion-fuelled blog about fashion that provided her with a "safe space". Burke hailed social media as an essential platform for voices that would not have been heard in the past, voices that "became so loud that the industry had no choice but to listen". The next step? Burke is determined that those voices be brought into "the room where it all happens".
In her TED talk, Burke spoke of strangers pointing, staring, and even taking photographs of her without her consent. The University Times asked Burke if these negative experiences of public attention have affected the way she dresses. One thing that has changed in the past year, according to Burke, is that now she doesn't know if a person took her photo because they are rude, or because they follow her on Instagram. She aptly pointed out that she has always been the centre of attention, so the question for her quickly became: "What am I going to do with it?" Instead of using fashion as a "camouflage", as she once did, Burke now uses it as a "tool for empowerment". It became her "armour" and getting dressed a daily "ritual". Yes, perhaps some people will still mistake her for a child from behind – but she would be dressed impeccably in a leather jacket and Gucci loafers.
This seems to be Burke's ethos: using fashion as a tool for empowerment and a way to demand "visibility" – a concept that came up repeatedly in her TED talk. Her self-professed mission is to "amplify" the voices that are speaking out about inclusion and accessibility. She also advocates for thoughtful design that works for everyone – instead of brands creating offset lines of "adaptive" or "accessible" clothing, they should opt for design that works for people of all abilities or bodies. While collections such as Tommy Hilfiger's recent adaptive clothing line, designed with and for people with disabilities, are a fantastic step in the right direction, Burke explained that they can, in fact, exclude people with disabilities further by "othering" them and keeping them in a separate realm from mainstream fashion. But, as she is careful to emphasise, it is still so important to support and acknowledge positive campaigns, like the Hilfiger collection, as it is to critique the negative ones – the recent backlash against Victoria's Secret's lack of inclusivity and body diversity was, I'm sure, on many of the audience's minds.
While the talk consisted of many sensitive and highly important subjects, it was punctuated with the audience's laughter at Burke's easy-going wit and self-deprecating humour. Her "Mam" is clearly an important and humbling presence in her life, despite being less than interested in fashion. Burke playfully calls herself "the mam-repeller", in a pun on the popular fashion blog 'The Man Repeller', as her mother often objects to her more fashion-forward outfits.
Despite being personally asked to the Valentino show by its creative director, and having regular dinners with renowned photographer Tim Walker, Burke doesn't seem to have let any of it go to her head. She joked about an upcoming salon that she is hosting, unfortunately, scheduled at the same time as one hosted by Stella McCartney: "I want to go to Stella!", she cried, lamenting the fact that people will have to choose between the two. I have no doubt that she will have a full and engaged audience: this powerhouse has the passion, knowledge, and likeability to go even further in the fashion industry – if she so chooses.