Dublin seems to have a funny relationship with its food markets. All around the rest of Europe, indoor food markets and street-food halls are cultural centres to which tourists and locals flock in droves in order to eat the best food that their cities can conjure up. Time Out Market in Lisbon, Borough Market in London, La Boqueria Market in Barcelona are just a few examples of markets that have become just as famous and well-visited as the churches and museums dominating the guide books. This isn't to say that Dublin doesn't have any food markets; in fact, we have a fair number for our population, with Irish Village Markets alone hosting nine a week, and plenty of others dotted around the city. But we are unique in that we have very few permanent markets – meaning Dublin, for now, is a city of "pop-ups".
The market traders I interviewed each had very different backgrounds, but they all had two things in common – a bold entrepreneurial spirit and remarkable drive. Gunmoo Kim started Korean food business Jaru only two years ago, but the company already supplies Irish-made kimchi to Supervalu shops across Dublin, trades at eight weekly markets, and has plans to open a restaurant next year with two or three more locations in the pipelines. In an email statement to The University Times, Kim explains that Jaru actually started as part of his graduation project while he was studying Culinary Entrepreneurship at DIT: "My thesis was about the Korean food businesses in Europe, and I also did product development project for Irish-made Kimchi. The business plan was developed on my final year, and it was awarded at the student enterprise competition, since then I started to think seriously about JARU… I started the company alone, and now we are six!"
Michael Donegan travelled an equally unconventional path to the Dublin market scene. Now the master chocolatier behind Kilbeggan Handmade Chocolates, in an interview with The University Times, Donegan explained how he learnt how to make chocolate by attentively following YouTube videos. Sensing that his job in retail was no longer secure as a result of the recession, he was inspired by the nearby Kilbeggan whiskey and porridge companies. In an impulsive decision that was to alter his life dramatically, Donegan bought "a small chocolate machine from India and a pound of cocoa beans", and taught himself how to make chocolate. Having taken home some of his gooey salted caramel chocolate truffles at Temple Bar Food Market last Saturday, I'm inclined to believe that, if you have the passion and determination, internet tutorials might work just as well as cookery school.
ADVERTISEMENT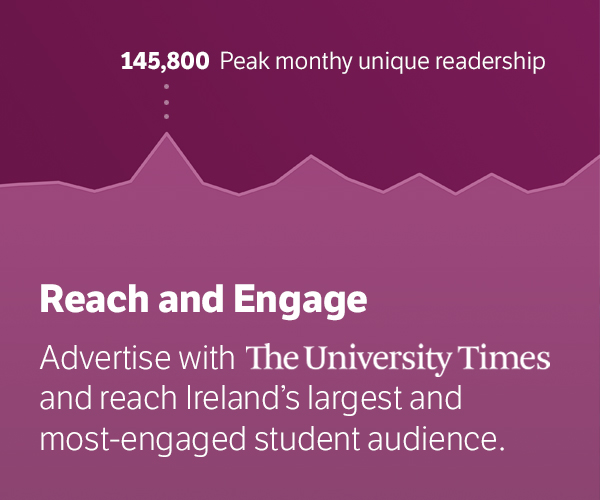 Another thing surprised me as I learned about the Dublin street-food scene was the incredible culinary innovation that Dublin markets encourage and facilitate. Nikki Wong, a software developer who somehow makes the time to run a burgeoning market stall named Two Bytes, explains that her company was transformed by the need to stand out in a crowded and busy market space. Speaking to The University Times, Wong said that while she originally started Two Bytes with a plan to sell healthy vegan treats, a few slow markets at Fusion Sundays made her quickly realise that the Dublin market was already saturated with similar products: "I started off thinking that it'd be similar to the food I cook for my partner, just energy bites, healthy snacks, but then there were already so many places doing that." Inspired by her mother's love for Chinese cooking, Nikki decided to start experimenting with "veganising" and reinventing traditional Asian sweet treats. Visit her Two Bytes stand at Pender's Yard Market in Stoneybatter and you will find vegan char siu bao with soya chunks instead of pork, homemade mooncakes made with beetroot, black sesame and red bean without the traditional egg component, and other completely original inventions.
A brick-and-mortar restaurant cannot open, experiment with a business concept, and then transform overnight if it proves unsuccessful. Food markets, in contrast, create a unique space where people really can dictate what they want to eat. In markets, mediocre food, without glossy decor, attentive table service and expensive wine, simply becomes unprofitable. In an email statement to The University Times Mark Senn of Veginity states his belief that when small markets are shut down, it only "feeds into bigger players just offering average products".
But many stalls do have their sights set on permanent locations, and plenty have made the transition successfully without losing the imaginative, forward-thinking spirit that drove their original street food. Senn described his restaurant's trajectory: "Veginity started out in a food truck in a warehouse in Portobello. At the time there didn't seem to be a lot of options for purely vegan food in Dublin, so I wanted to challenge people's beliefs about what good plant based food could taste like. It was tricky at the start as we kind of straddled between street food and fine dining." And Senn has certainly not grown complacent since opening Veginity; he's recently signed the lease on a venue for his second venture, Vish Shop. Senn describes the concept behind "Vish": "We made a dish and called it Cassava Flake, however everyone came up to us and said that 'fish' was amazing. It was soon after that that Eatyard was about to open and they invited us to open a stall. Through the innovation we saw that it was good enough to be a stand-alone product. Eatyard has been an amazing space to get Vish out to a wider audience, who isn't necessarily plant based."
While speaking to Irish Village Markets founder Des Vallely, I discovered that many owners are running permanent restaurants and market stalls at the same time. While I initially assumed that small-business owners viewed markets primarily as a helpful stepping stone on the way to opening a restaurant, it became clear to me over the course of my interviews that several of these burgeoning businesses rely on both to survive. While markets are brilliant incubators for their food, they also have advantages over restaurants. The most important difference is the chance to interact first-hand with customers and receive honest feedback on new dishes and products. Vallely states, "They're all using the markets as a stepping stone to restaurants. But the good news is for us is that once they open their restaurants they like to keep their markets going as well, because it's a great opportunity for them to communicate directly with the public."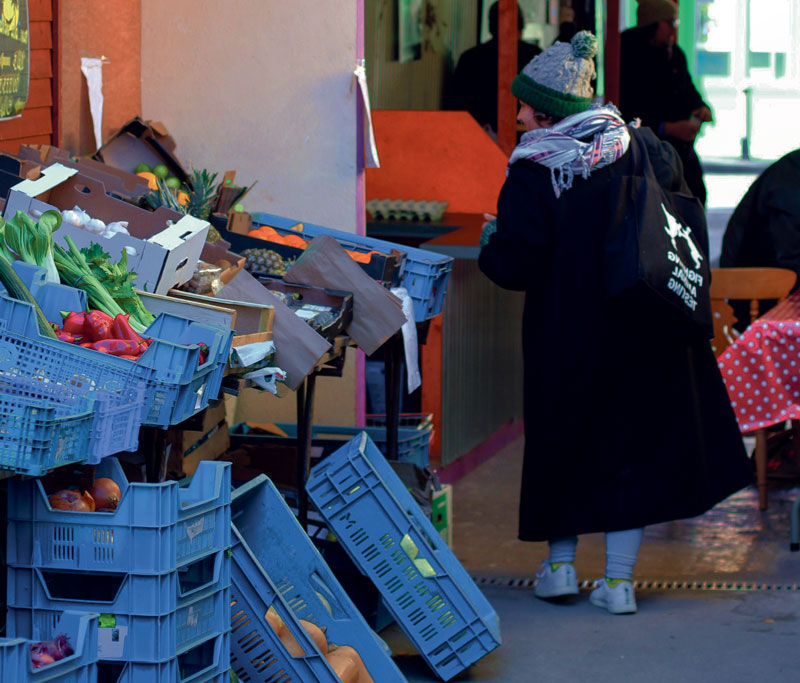 Other companies have gone in the opposite direction, so to speak, starting off in permanent locations but participating in markets on the side. After opening his Kilbeggan Chocolate and Coffee Shop in Westmeath, Donegan started trading in markets as a way to get his products out to a wider audience. Lacking the funds for an expensive advertising strategy, markets seemed like the best option. Donegan explained that he's met fantastic clients just wandering around Temple Bar Food Market on their weekends: "You never know who you meet at these markets: I've met CEOs of big companies and hotel managers who've asked us to come and make chocolate for them, just by being at the markets. So it's great publicity and it's free publicity." And when the summer tourist trade dies down in Kilbeggan town and the coffee shop gets quiet, his chocolate business takes off for the holiday season, keeping his business thriving throughout the year: "Being in the markets as a small company provides cash flow during the lean times when you don't have cash flow coming in. I wouldn't be where I am today if I wasn't in that market."
While Dublin food markets are indispensable for businesses just starting out, and the public reap many benefits from them, it is interesting to note that food markets aren't seen as a win-win by all. Tensions between business-owners and market traders may not seem obvious but brick-and-mortar institutions are losing precious lunchtime business to the cooked-food markets held every week day. Vallely explains that tensions have been high: "I've been dragged onto Sean O'Rourke, Joe Duffy shows … head-to-head with all these restaurant associations of Ireland, these lobby groups." Over the years shops, restaurants and cafes have banded together to try to shut down Irish Village Markets, with little success, and Vallely argues that Dublin City Council have done very little to support the city's markets. Their unwillingness to grant planning permission to new markets only compounds other barriers such as increasing rental prices, and Kim, the owner of Jaru, believes that, though high rent is an obstacle, "planning permission and objections made by the restaurant and cafe owners near the markets are a bigger issue."
The closure of several markets, including the lunchtime market at Percy Place, and the struggles faced by existing markets, like Dublin Flea, in securing venues, have made many people pessimistic. Indeed, with authorities so easily swayed against them by established lobbying groups, it must be hard for traders to remain starry-eyed. But food markets have an unrivalled ability to bring communities together, giving talented, passionate people the platform they need to get started in the business. The growth or demise of these markets over the next few years will be the ultimate canary in the coal mine for 21st century Dublin.