Prominent Irish conservatives – including John McGuirk and Declan Ganley – have launched a blistering attack on a Burkean article for promoting racism and eugenics, with some calling for its retraction and others demanding the resignation of the journal's Editor, Michael O'Dwyer Connolly.
Entitled "Not All Are Born Equal", the article was published over the weekend on the website of the conservative student publication, sparking furious debate on Twitter.
The article, written by O'Dwyer Connolly, argues that global economic inequalities – he singles out "Sub-Saharan Africa" as an example of an area that has not experienced economic growth – are largely down to the genetics of people with different ethnicities.
ADVERTISEMENT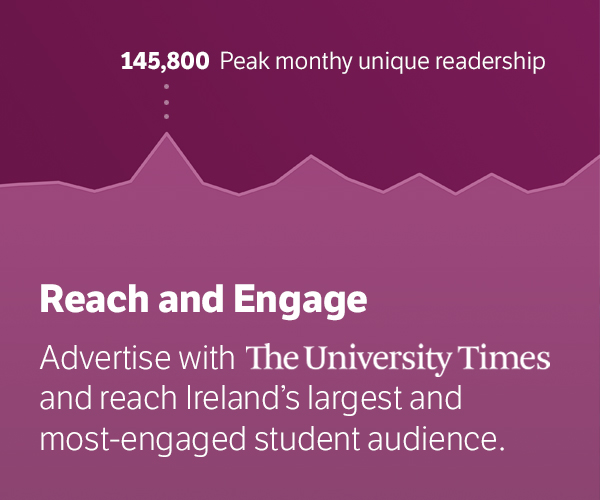 On Twitter, McGuirk, the former director of communications of the Save the 8th campaign, called the article "utterly despicable". "No website that publishes this kind of garbage represents any "centre right" that I recognise. You insult and abuse the name of Burke", he said.
O'Dwyer Connolly, a University College Dublin (UCD) student, writes extensively in the article about aid to Africa and the theory of convergence – the idea that poorer economies will tend to grow at faster rates than richer economies. "I would propose that we look not only to historical circumstance (which is a important part), but also to genetics to answer this conundrum", he wrote.
He continued: "In an age so obsessed with equality there are few questions more important than this. Obviously all people deserve to be equal in the eyes of the law and in regards their rights, but when the conversation turns to national and socio-economic inequalities, we are faced with the question of innate potential."
"In the modern world", O'Dwyer Connolly claimed in the article, "even questioning whether ethnic groups are genetically different will even result in being shunned and blacklisted".
McGuirk said white nationalists are the "common enemy of liberals, conservatives, and regular nationalists", accusing the Burkean of viewing them as "a quirky weird part of the movement".
"They believe in the inate inferiority of some races. They destroy every institution they touch and infiltrate", McGuirk said.
Ganley, who initially gave a small loan to the Burkean to help get it up and running, said in a tweet: "This is a disappointing piece that years from now you'll regret & I expect will understand was erroneous. I'm 50 years old & have been around the block a few times. My suggestion is you think about deleting it as soon as you can & chalk it up to experience."
Ganley's son Micheál was one of the founders of the publication. Neither has any current involvement in the publication.
O'Dwyer Connolly thanked Ganley for his feedback, but said that "there is nothing in it that is not backed by research, and to take down an article merely because some are uncomfortable with it (for whatever reason) is not in keeping with journalistic integrity".
Ganley said in a related Twitter thread that "there is a need for an Irish publisher and repository of intellectual material true to the Burkean tradition. Eventually there will be one".
Howth-Malahide independent Councillor Keith Redmond, who is a former member of Renua, called for O'Dwyer Connolly's resignation in a tweet: "This is an all too familiar trap to fall into. Racism and eugenics infiltrates the Right and Left. It's a human failing, an affliction that is cancerous to any movement. @TheBurkeanIE needs to remove that guy from a position of influence. Sad."
Paddy Manning, a conservative commentator who came to prominence as a gay man who opposed marriage equality, also called for O'Dwyer Connolly's resignation. "He's an unsuitable editor of a good journal. He should go", Manning tweeted.
In an email statement to The University Times, O'Dwyer Connolly defended the publication of the article, which, he said, "specifically calls for the recognition and celebration of human difference".
"I don't think the criticism is well founded. Much of it was ad-hominem and baseless. However I welcome their freedom to express their views", he said. O'Dwyer Connolly also said that he and the Burkean had received a "massive outpouring of support" in the wake of the article.
He went on: "I think what this event signifies is that firstly; people have an appetite for the truth and for fresh ideas – but also that the Conservative old guard have failed Ireland and now people want something new. We aim to be that something."
The Burkean responded on Twitter to McGuirk's criticism, tweeting: "In 2019 punching Right is the last thing we need. There is no salvation in looking for brownie points from liberals who despise you. Ireland deserves better. The Burkean exists to be a platform for intelligent free speech – and that's what we'll keep doing."
Since the publication of the article, the Burkean has called for continued support and donations on Twitter.
Ronan Lyons, a Trinity economics lecturer, said on Twitter: "I encourage the author, and any of his colleagues, who believe that this an accurate representation of global development to attend the world economy course I teach."
The Burkean Journal was set up in 2017 by a small group of Trinity students who sought a space to write about conservative issues.
Speaking to The University Times at the time, Louis Hoffman, one of the publication's founders and its then-Deputy Editor, said that its aim was "to promote conservative ideas on campus" in response to the "sterile" debate on campus. Hoffman is no longer involved in the publication.
The Burkean Journal went on to expand nationally, recruiting writers and editors from other Irish colleges. Earlier this year, the publication rebranded as the Burkean.