College has raised concerns of a "significant risk" its brand-new purpose-built student accommodation complex, Printing House Square, will not be completed on schedule this July.
A delay in construction could mean that the building won't be able to house students before term starts in September.
Speaking to The University Times, the Dean of Students, Kevin O'Kelly, said that there was a risk that the project will be completed on time. "The builders are still saying it but we have our technical advisors are looking at it and they're saying there's a very significant risk that it won't be finished", he said.
ADVERTISEMENT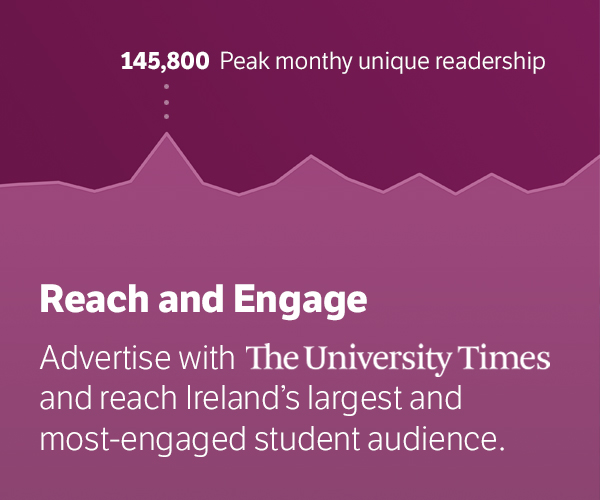 The construction will provide accommodation for 250 students and will be the new home of the Health Centre and Disability Service. Printing House Square, a redevelopment of the Oisín House property on Pearse St, was officially given the go-ahead by Dublin City Council in 2016.
The building was initially planned for completion last year, but the development faced a series of setbacks in the form of opposition from An Taisce and rejection by An Bord Pleanála, which argued that the construction would risk compromising the existing aesthetic of Dublin city centre.
Following this delay, the "latest possible date" that was set for completion was August 1st. O'Kelly said it will take around three weeks to fit the building out with furnishings after construction ends.
O'Kelly said that College is concerned that the building may not reach full occupancy if the construction is further delayed, with students finding housing before starting back to class.
The building of Printing House Square comes amid a city-wide housing crisis. O'Kelly assured students that applications to live in the new accommodation would open up as soon as possible: "Once it's finished, it'll be open and we'll get whatever students we can get."
Despite builders' assurances that the building will be completed on time, O'Kelly said that College officials involved with the project are tempering their expectations.
Speaking of the relations between the College and the builders, O'Kelly said: "We're on their side, we're helping them with everything we can. We're not adversarial. We're doing everything we can to help them".
The building, when finished, will be fully equipped with squash and racquetball courts and a renovated version of Luce Hall's old rifle range, as well as ergonomically sound seminar rooms. As in parts of Trinity Hall, apartments will be arranged in groups of six ensuite rooms, all connected to a communal kitchen space.
Rooms in the building will have views over the square and efforts were made by architects to ensure good lighting and pleasant, modern bedrooms where students could be comfortable studying.
Due to the fact that the building will be used to house a number of Trinity's services, College officials are hoping that the new facility will take pressure off overburdened services.
Speaking to The University Times, the Director of the Health Service, Dr David McGrath, explained the problems that the building hopes to overcome. "When the architect was given the remit to design the Health Centre here, about 25 years ago now, there was an understanding that there would never be more than a combined staff and a student population of 10,000, so that's what it was designed for", he said. "Now we are at about 25,000 students and staff so it's just impossible to deliver a service within the building."
McGrath hopes that the relocation, which will provide seven extra medical consulting rooms and a purposely designed seminar room, will take the pressure on the Health Centre, with hopes to see "at least" two more full-time GPs and practice nurses being hired in conjunction with the move. "They're future-proofing it against the increase in student numbers and the demographic changes", McGrath said, "so we will have the infrastructure".
College has responded to the increasing demand for affordable housing, with Trinity Hall getting a new 300-bed student accommodation complex funding with part of a €100 million investment by the European Investment Bank in four capital projects in Trinity.
It was also announced last year that College would be developing new student accommodation that would house 36 students on campus. The rooms on Pearse St are being refurbished for student occupancy as part of the construction on the Trinity Business School.
However, for the second year running, no students will be housed in the Rubrics on campus, as renovations are carried out on the historic building. In an email statement to The University Times, Trinity's Head of Accommodation, Anthony Dempsey, confirmed that while seven staff members currently reside in the Rubrics, no students will be staying there this year.
There has been a growing student movement calling for state provision of suitable housing for students. Last year, the Union of Students in Ireland (USI) announced it would be joining the national rally for housing, Raise the Roof, instead of hosting its annual pre-budget march for fees. Over 3,000 students took to Dublin's streets as part of the rally.