Is it time we changed the conversation about higher education funding – a conversation that to date has been a dialogue of the deaf?
For at least a decade the Higher Education Authority (HEA), informally and formally, has been advising the government about the risks to quality due to recession-related resource cuts and unfunded growth of student numbers. The HEA, in this context, is not just any old state agency sounding off. By law, it has a duty to assist "in the co-ordination of State investment in higher education and preparing proposals for such investment". The Cassells Report in 2016 said much the same thing. That report was of an expert group, appointed by the government itself. Independent bodies have added their voices in support of more investment, including the European Universities Association and Ibec. The government has responded with some additional investment, but nowhere near what the reports say is necessary.
The response has also lacked any long-term policy on a sustainable financial model. A lengthy consideration of the Cassells Report by an Oireachtas committee did not advance the issues. And the latest developments would not inspire optimism that the government will, in any near future, feel in a position to do so. Taoiseach Leo Varadkar recently ruled out increases to student fees or the introduction of a student loan scheme, without saying what financial model he would support. In the meantime, the government has sought a financial analysis from the EU Commission. It is clear that major government decisions on funding are neither imminent nor a priority.
ADVERTISEMENT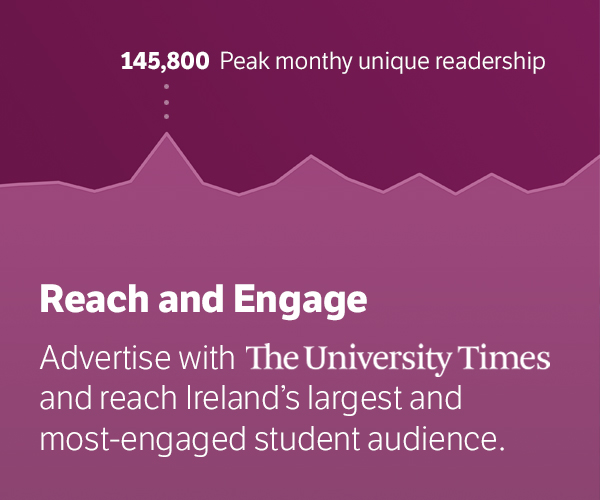 That is as matters stand with the government. What of the higher education institutions themselves? Do they continue to argue, plead and cajole or should they change the conversation and act?
The case made by the higher education institutions is that inadequate investment is compromising quality in higher education, and they should know. Higher education institutions have a duty to their students as well as a quasi-contractual relationship with them to the effect that in return for the tuition fee they will provide them with a quality education to prepare them for successful lives and careers. But if it is not possible to deliver such "quality" then institutions are acting unethically and are misleading students.
They may even be in breach of an implied contract with students. In either case the logic of the situation implies that they should stop taking in ever more students in an unfunded way if that is resulting in further erosion of the quality of outcomes, as they say. They should, at the least, cap enrolments and, unless and until the funding situation improves, reduce the number of students to a level where quality and resources balance. The implications for a system where demand is predicted to grow by close to a third in the next decade are easy to foresee, not least fierce competition for limited places leading to significantly increased points for courses and thousands of disappointed students.
If it is not possible to deliver such "quality" then institutions are acting unethically and are misleading students
Nevertheless, that would be a rational and defensible response, even if dramatic in its impact and implications. But perhaps we don't need to go that far, or at least try other approaches first.
To adapt John F Kennedy, is it time that the higher education sector, vexed by the question of its financial model, asked not what the country (the government) can do for it but what the sector can do for the country, and itself? Is it time to change the conversation and explore other ways that might meet the Government halfway?
The model of higher education in Ireland, as in many other developed countries, is now either unaffordable, or getting there. Massification of higher education has brought us here. That is not to argue against massification, but it is to argue that an operational model of higher education, with its attendant resource implications, designed for when a tiny minority accessed it, is unsustainable with participation rates of over 50 per cent.
We need a new paradigm, elements of which could include the creation of a fully integrated further and higher education system with a comprehensive credit transfer system and clear pathways from programmes at different levels and between different institutions. This could serve to cool the demand for higher education and lead to students choosing programmes more compatible with their interests and aptitudes.
Sharing library and back office infrastructure and collaborating on international recruitment are other possible elements that could help the situation
The sector could consider introducing year-round provision, and so optimise the use of our campuses. It could also provide more intensive, and so shorter, courses at the election of students, or more generally. There are anomalies that could be dealt with, such as the variable length of similar courses across the sector. More modular provision would allow for acquisition of credits over time and improve flexibility for students, especially if combined with the continued development of technology. Sharing library and back office infrastructure and collaborating on international recruitment are other possible elements that could help the situation.
By any objective analysis, the Irish higher education system is heading for a quality cliff edge. Responsibility for avoiding a crash is not the government's alone. Can we have a conversation that is open to new, even radical, approaches? In the end more investment will be required but the sector would greatly advance its case if it demonstrated an openness to fundamental change.
---
Tom Boland was CEO of the Higher Education Authority from 2004 to 2016 and is now a partner in BH Associates, Education Consultants.