Provost Patrick Prendergast called on graduates and donors to contribute time and money to College in order to make an "ambitious vision a reality", at the public launch of its new €400 million philanthropy campaign today.
The campaign – which College says is the "largest and most ambitious" ever undertaken in Ireland – was opened at a lavish ceremony in the Exam Hall, with speeches from Prendergast and Senator Lynn Ruane. Hundreds gathered for the ceremony, which was hosted by RTE broadcaster and journalist Sharon Ní Bheoláin, a Trinity graduate. Acapella group Trinitones performed at the launch.
Inspiring Generations, the campaign's tagline, was trending on Twitter this morning.
ADVERTISEMENT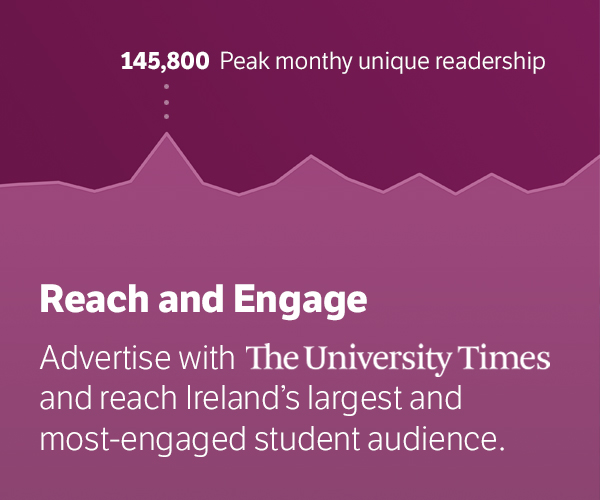 The project aims to bring in hundreds of millions in philanthropic donations in order to fund expansions to the Engineering, Environment and Emerging Technologies (E3) Institute as well as the College's €1 billion Technology and Enterprise Campus (TTEC).
Trinity has already raised €272 million towards its target and has planned international launches in London and Paris, as well as Asia and the US, in the coming weeks.
The University Times revealed in 2018 that the philanthropy campaign will involve Trinity pitching itself to potential donors with the aim of securing private funding to supplement backing from the government.
Today, speaking at the launch, Provost Patrick Prendergast emphasised the role of "graduates and friends" in the Inspiring Generations campaign: "We're building this campaign on the remarkable legacy of graduates like Samuel Beckett, Bill Campbell and Mary Robinson."
Prendergast said that College "has helped to shape a better-informed and more equal society – in Ireland and around the world".
"We've achieved this by producing exceptional research, delivering a transformative education and inspiring Trinity alumni to make a positive contribution to the world", he said.
"Our ambitious campaign goals", Prendergast added, "are €400m in donations and 150,000 volunteer hours".
Senator Lynn Ruane, who served as Trinity College Dublin Students' Union (TCDSU) President in 2015/16, said: "Education has had a transformative influence on my life. Thanks to the Trinity Access Programme, which enabled me to study at Trinity, I have had an educational experience that has quite literally changed my life."
"It is on us to ensure that when we aim to inspire generations that we not only inspire, but we act", she said.
Ní Bheoláin said Trinity has always taught students "not what to think, but how to think".
The launch also included a panel discussion with Kenny, as well as Trinity student and Naughton scholar Eoin Caffrey and Fergal Naughton, the CEO of Glen Dimplex. Naughton is also the co-chair of the project.
As part of the initiative, artist Joe Caslin, who is known for his work promoting social activism and is famed for a mural he created during the campaign for marriage equality in 2015, was commissioned to produce a mural to mark the launch of the campaign, featuring Samuel Beckett and fourth-year English student Leah Kenny in Front Square.
Kenny studied Beckett, one of Trinity's most famous graduates, for her dissertation, focusing on representations of women within Beckett's life and written work. She entered College through the Trinity Access Programme.
In an email statement to The University Times, Kenny said that "it was a huge shock to be asked and I was a bit hesitant at first, but it was such an honor that I decided to put my fear aside and agreed to meet with Joe Caslin".
Kenny explained how she came to be one of the faces of the campaign: "They asked me after reading a blog post I wrote which was published on Trinity's Manuscripts and Archives Blog. The blog post was about Beckett's intellectual inaccessibility and detailed my attempt to give my Grandad, whom I was very close with, a medium through which he could understand and appreciate Beckett's writing."
Kenny said it was an "incredible" experience to be involved in the campaign, adding that her "Grandad would have been absolutely buzzing about if he could see it".