Minister for Higher Education Mary Mitchell O'Connor today came out fervently in favour of consent education in universities speaking at the launch of the Systematic Action for Gender Equality (SAGE) Charter launch today.
Mitchell O'Connor said "we are failing, failing our students and therefore failing our society" when it comes to consent on campuses.
"The fact that we have a problem isn't an opinion – it's not open to debate or discussion – it's a fact. And the figures tell a distressing story", Mitchell O'Connor said.
ADVERTISEMENT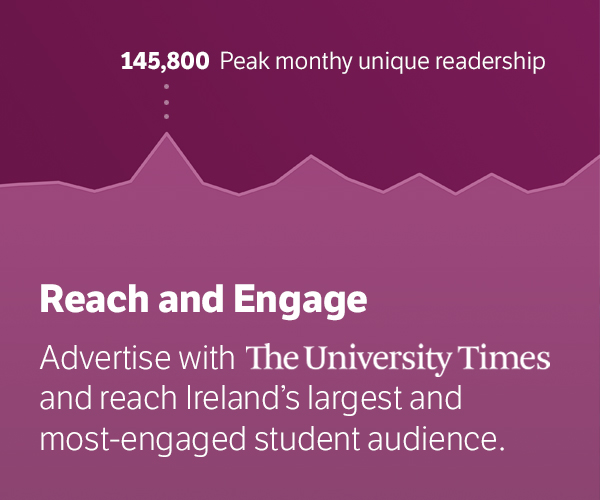 One in four women have reported experiencing unwanted sexual contact during their time in College, and Mitchell O'Connor said that 46 per cent of those who presented themselves to government-funded sexual assault trauma units around the country were students.
"These events should be at the very least rare and ideally non-existent, but instead they are common, everyday occurrences", she said.
She continued: "This issue isn't new. But in recent times our students have found their voices. They have decided that enough is enough. They've decided that times need to change now."
"They've spoken up and they've said stop. And it's our job, and it's your job, and it's my job, to hear their voice and to act."
In April, the government launched a framework for consent policy in higher education institutions,, entitled "Safe, Respectful, Supportive and Positive – Ending Sexual Violence and Harassment in Irish Higher Education Institutions". As part of the initiative, €400,000 was allocated towards ending sexual violence in higher education.
Trinity has been tackling the issue of consent of campus for several years now, with Trinity College Dublin Students' Union (TCDSU) being one of the earliest adopters of consent classes. Workshops on sexual consent were introduced by TCDSU in 2016, after a survey conducted among students revealed that one in four women and one in 20 men had experienced a non-consensual sexual experience.
Trialled first in Trinity Hall, the workshops were attended by 400 students, before being revised in accordance with participants' feedback. In 2017, the workshops saw an attendance rate of over 90 per cent and received international attention.
Last year, College approved a €15,000 expansion of consent workshops, committing to cover the costs of the project.
The expansion of the consent workshops has seen the classes offered to sports clubs and societies on campus. The proposal also included plans to eventually bring the classes to all Trinity student accommodation, including in Kavanagh Court, the Binary Hub and the yet-to-be-built Oisín House complex.
Last month, the union released a 12-page document providing guidelines for reporting sexual assault and rape in College. The document, entitled "What Do I Do Now?", was sent to all students in TCDSU's weekly email. It features information on sexual consent, specific guidelines for reporting sexual assault and harassment, details of College services that can help with reporting such incidents, and guidelines on reporting sexual misconduct to the Gardaí.
The document encourages those who have been affected by sexual misconduct to make a written, dated record of what they can remember, take a photo of the record, and put themselves in a safe environment. It also outlines ways to disclose the incident to relevant authorities.