Two years after receiving a PhD from Trinity, a Dublin-based blogger has lost the title of 2017 German blogger of the year amid international controversy that has seen her accused of inventing 22 Holocaust victims and adding their names to the records of the World Holocaust Remembrance Centre.
According to German publication Der Spiegel, Dr Marie Sophie Hingst – who lives in Ireland and in 2017 completed a PhD in Trinity – lied to the international research centre that eight members of her family had perished in the Holocaust.
Hingst allegedly said her grandfather was imprisoned in Auschwitz. The records were added to the "Hall of Names" maintained by the World Holocaust Remembrance Centre, also known as Yad Vashem, in Jerusalem.
ADVERTISEMENT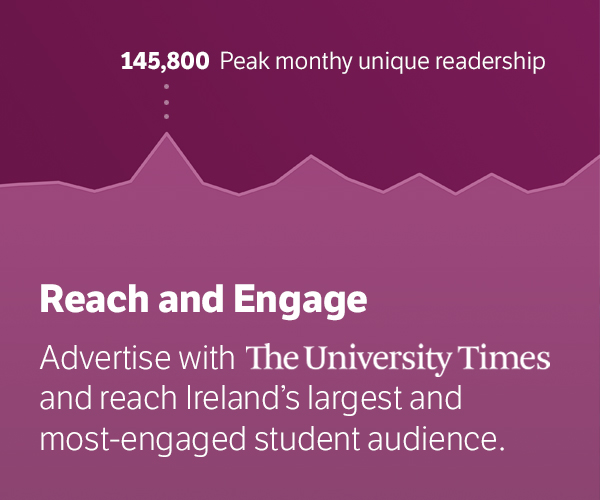 In reality, Der Spiegel has reported, her grandfather was a Protestant pastor, and Hingst has no Jewish ancestry.
In an email statement to The University Times, Hingst said: "I strongly deny all accusations made by Der Spiegel. I have never falsified anything."
In a series of tweets on her private Twitter account, obtained and translated by The University Times, Hingst said the accusations were "as damaging as they are personal".
She accused the journalist behind Der Spiegel's report – Martin Doerry, who served as the publication's Deputy Editor-in-Chief from 1998 until 2014 – of "severely harassing" her family when she declined to share with him her "grandmother's personal documents".
Hingst said her blog – which is entitled "Read on my dear, read on" and has now been stripped of the award it received in 2017 from German blogging website Golden Bloggers – "was the most consistent home I've ever had".
She compared herself to Josef K, a character in Franz Kafka's famous novel The Trial, who is prosecuted for a crime that is never revealed to either him or the reader. "Whether I'm a liar or a fraud is no longer for me to decide", she wrote.
Hingst's lawyer told Der Spiegel that her blog posts, which are now allegedly unavailable, "claimed a significant degree of artistic freedom".
In a statement on its website, Golden Bloggers said it had been "forced to withdraw" Hingst's prize, describing her actions as "bleak and sad".
In a tweet in January 2018, College congratulated Hingst on her blog award.
Trinity declined to comment on Hingst's case when contacted by The University Times.
In late 2017, Hingst won a Financial Times essay competition for a column that argued that Europe should maintain its collective identity.
A widely publicised open letter written by Trinity in the Financial Times in November 2018, which said Brexit had "devastated" the College, was published after Trinity received an advertising space in the Financial Times thanks to Hingst's victory in the competition.
Hingst has also been accused of lying to German media outlets about having created a clinic in India and running a sex education course in Germany for refugees. In an email statement to The University Times, Hingst said: "I am involved in Delhi for more than two decades and feel great despair about any accusation made denying that."
Hingst's PhD, which was published in September 2017, focused on English colonial tactics in 17th-century Ireland. She was supervised by Trinity lecturers Micheál Ó Siochrú and Mark Hennessy.
Hingst was a graduate fellow at the Trinity Long Room Hub Arts and Humanities Research Institute from 2015 to 2017.
Correction: June 4th
An earlier version of this article incorrectly spelled Franz Kafka's character's name.