NUI Galway has received planning permission for a new 674-bed student accommodation complex worth an estimated €23 million.
The Galway Daily today reported that the Galway university has received permission from An Bord Pleanála for the development, which will feature 125 apartments built in four blocks, on scrubland located in the university's northern campus.
Documents submitted by NUI Galway to An Bord Pleanála say the complex will offer a "high quality, professionally managed student accommodation development to serve the existing and future needs of the city's university population".
ADVERTISEMENT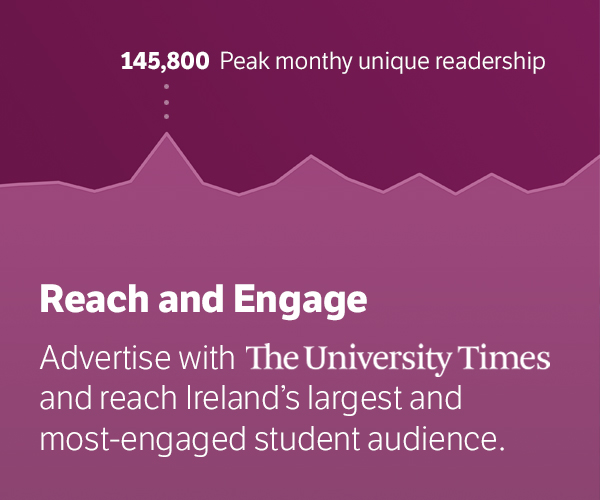 Among the apartments will be 85 units of 6 ensuite bedrooms, 4 units of 5 ensuite bedrooms and 36 units of 4 ensuite bedrooms, with communal living areas in each unit.
During the summer months, when the apartments are vacated by students, they will be let out to tourists.
The development will include footpath and cyclist links to the campus network, as well as 376 bicycle parking spaces.
In order to encourage sustainable modes of transport, car parking spaces have been limited, while the design also includes a pick-up/drop-off zone for travel by coach.
According to the Galway Daily, Galway City Council said that the purpose-built accommodation will "relieve the pressure for housing" in the private sector.
The council also emphasised the importance of the accommodation's on-campus location, making transport to and from the university easier.
The plans state that a full-time, on-site management team will enforce "strict rules and protocols" regarding "access, behaviour and consideration for neighbours".
The project has been designed for minimal impact on the habitats in the vicinity.
On Thursday, the Irish Universities Association (IUA) defended its decision to lobby the government to exempt college-run accommodation from new legislation that will grant new tenancy rights to students and impose rent caps on purpose-built student accommodation.
In an email statement to The University Times, Lia O'Sullivan, the head of communications of the IUA, said it was "disappointing" that the government included college-run accommodation in the legislation.
O'Sullivan said that "the government did not accept our case, in spite of the fact that the recent problems that have been highlighted have been in privately-owned accommodation".
President of the Union of Students in Ireland (USI) Síona Cahill called the IUA's actions "unacceptable".
Cahill said USI was "not about to let anyone attempt to weaken" the legislation "based on soundbites or click-bait concerns about students attacking each other on campus in rooms".