Trinity has fallen again in the QS World University Rankings, sliding from 104th last year to 108th this year.
The College remains the highest-ranked university in Ireland, but its position continues to decline after it fell 16 places last year and placed outside the top 100 for the first time.
The rankings are compiled based on six factors – international faculty, international students, academic reputation, citations per faculty, employer reputation and faculty-to-student ratio.
ADVERTISEMENT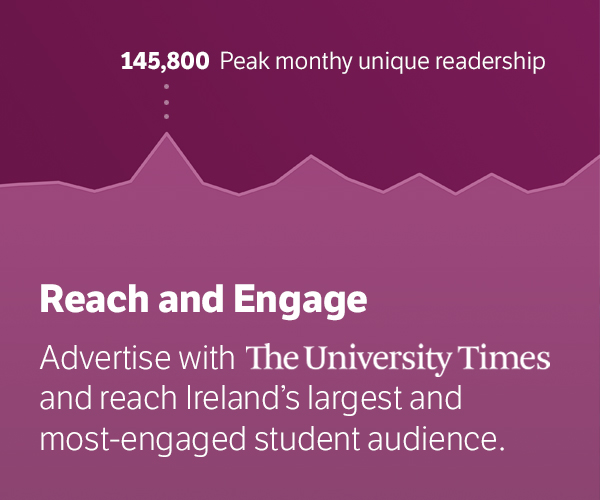 In a press statement, Prof Linda Doyle, Trinity's Dean of Research, said: "We are particularly pleased with our performance in academic reputation and citations per faculty as these factors underpin our position as one of the world's leading research universities."
Doyle said that "there will always be fluctuation in international university rankings but significant improvements will only be achieved with a sustained increase in investment".
University College Dublin (UCD) maintained its place as the second-highest Irish university in the rankings, climbing eight places to 185th.
NUI Galway placed 259th in the world, while University College Cork (UCC) was in 310th place. Dublin City University (DCU) was 429th.
Trinity also fell in The Times Higher Education World University Rankings, from 117th to 120th.
The Irish Federation of University Teachers (IFUT) said that the overall decline of Ireland's universities in the rankings was a result of the government's "Scrooge-like" approach to higher education funding.
In a press statement, Joan Donegan, the general secretary of IFUT, said the Government is "continually refusing to address a decade of funding neglect of higher education".
Referring to the faculty-to-student ratio aspect of the rankings, she said that more funding would "provide tens of thousands of additional school-leavers each year with a fit-for-purpose higher education system and acknowledge the commitment of overstretched lecturers in overcrowded lecture halls".
In his final "state of the College" address this year, Provost Patrick Prendergast dismissed the rankings as "reductive", and excluded from consideration "the societal engagement, the critical questing creativity, that we take for granted". Trinity was ranked 67th in the world when Prendergast took up his position.
In 2016, Trinity developed a College-wide strategy to improve its position in world university rankings after a consistent decline in both the QS World University Rankings and the Times Higher Education rankings.
Trinity's decline in the rankings comes as Irish universities grapple with a crisis lack of funding. Speaking to The University Times in March 2016, the Rankings Editor of Times Higher Education, Phil Baty, said that "money talks, money's important, and there is a sense, I think, where universities that we can see are starved of funding or lacking sufficient funding to stay competitive are suffering in rankings".
In October 2018, the Irish Universities Association (IUA) launched the Save Our Spark campaign, urging the Government to address the funding crisis.
In a press statement at the time, Jim Miley, the Director General of the IUA, said: "Our universities are where the Irish spark burns brightest and the key to protecting that spark is securing better state funding. The Government simply can't continue to ignore this crisis."