The abolition of the student contribution fee would cost the government €229 million, according to Minister for Education Joe McHugh.
McHugh, answering questions in the Dáil this week, said the cost of abolishing Ireland's fees – which currently stand as the second highest in the EU – would hit the budget of the government's grant scheme.
He said that the €229 million figure is based on the number of students who paid the fee last year, as well as the projected growth in the number of third-level students in the coming year.
ADVERTISEMENT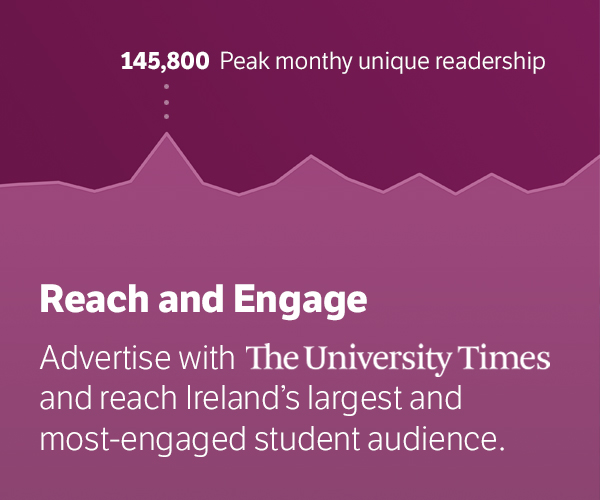 "The exchequer pays this contribution (or part of it) on behalf of almost 50 per cent of undergraduate students who are in receipt of student grant assistance", he said.
The student contribution fee was introduced in 2011 and currently stands at €3,000 per year.
In March, Taoiseach Leo Varadkar told the Irish Examiner that he was "not enthusiastic about or inclined to go down the road of increased student contributions or a student loan system" – two of the three options contained in the Cassells report released in 2016.
The Cassells report, a landmark report detailing the future of higher education in Ireland, suggested three possible routes for the government in tackling the crisis: the abolition of the student contribution fee and the state entirely funding the higher education system, the continuation of the student contribution fee alongside increased state investment and the introduction of income-contingent student loan scheme.
Three years on from its publication, however, the government has still not chosen any of the three options contained in the report. The report said that an extra €900 million a year would have to be invested in higher education by 2023, if the standard of Ireland's education was to be maintained.
A report by the European Commission in 2017 found that Irish students pay the second highest fees in Europe, with only the UK charging its students more. The report found that the Netherlands charges the third-highest fees of its students, €1,000 less than Ireland.
In March, the Union of Students in Ireland (USI) said that Ireland would have the highest university fees in the EU after Brexit.
Last year, USI opted to fight for housing, not fees, at its annual march. In October, 3,000 students took to the streets of Dublin ahead of the national Raise the Roof rally for housing.
Trinity College Dublin Students' Union (TCDSU) drew a crowd of 400 in Front Square to assemble before heading to the Garden of Remembrance to join the march.