Fianna Fáil leader Micheal Martin said he would consider the introduction of a loans scheme for higher education, and argued against the abolition of student fees, at a conference run by the Irish Universities Association (IUA) today.
Martin, speaking to an audience comprised mainly of academics and university heads, also said that the creation of a new department for higher education and research – separate from the Department of Education – "might be the only way" to safeguard the future of the sector.
In a speech often heavily critical of the government's approach to higher education funding and research, Martin said he "does not believe in abolishing fees" and admitted he would consider a "voluntary" loan scheme if his party was in government.
ADVERTISEMENT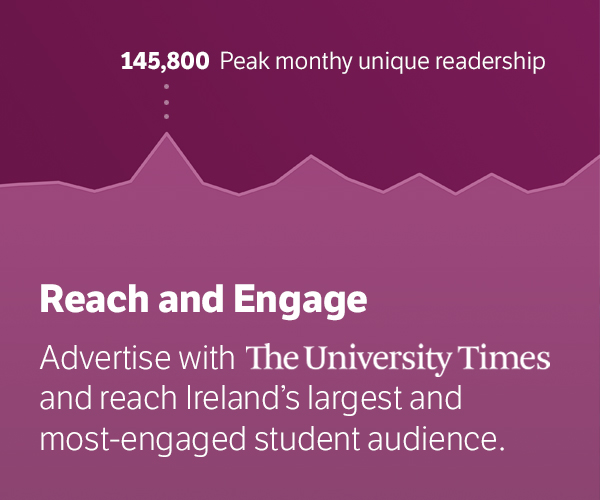 Martin said that he favours an increase in PRSI, and increased funding from the exchequer, to fund increased government investment in a sector long starved of finances. But, he admitted, "we would maintain the existing fees".
In a room full of people likely sceptical of political interference in university affairs – including Graham Love, the former Chief Executive of the Higher Education Authority (HEA) whose resignation from the role was reportedly precipitated by frustrations over government "micro-management" – Martin also warned: "I believe in autonomy – but with autonomy comes responsibility."
Love praised Martin's "brave" plan to create a new department for higher education, while Brian MacCraith, Chair of the IUA and President of Dublin City University (DCU), called Martin's speech "brave, ambitious, comprehensive and insightful".
But Lorna Fitzpatrick, the President of the Union of Students in Ireland (USI) told The University Times after the conference that Martin's intention to retain Ireland's student contribution – at €3,000, the second-most expensive in the EU – "is extremely concerning for us".
Fitzpatrick said Martin's plan for loan schemes is "the complete opposite of what students want" and called him "out of touch with reality".
She added: "The way of improving attendance and participation is not through introducing loans schemes. It's through a publicly funded model for education, which has been outlined in Cassells, and something that USI and students across the country have been calling for."
In a wide-ranging speech that landed heavily on his own party's record on higher education – featuring lengthy asides about former Fianna Fáil leaders Sean Lemass and Patrick Hillery – Martin insisted that Ireland should retain existing links with British universities in the aftermath of Brexit.
"I don't think believe when Britain leaves Europe we should say: 'we're over here in Europe and you are over here'", he said, adding: "I think there needs to be sustained, genuine collaboration with British universities."
Martin also expressed concern over the "lack of clarity" for the future of students coming from Northern Ireland to the Republic of Ireland and vice versa, adding that he was not sure that that "had been worked out".
"I'm of the view – and quite a number of European politicians would privately say it as well – in terms of Erasmus or in terms of linkages between the younger generations in Europe, those should not be squandered."
Martin also placed considerable emphasis on the importance of diversity in the research field, and railed against government meddling in research.