After being being paid below the legal rate for nearly a year, up to 30 construction workers in Trinity's Printing House Square are demanding remuneration for wages they say they are owed.
Speaking to The University Times this afternoon, Rob Kelly, the Unite trade union organiser who first reported the issue to Trinity, said: "I want Trinity to agree that every mechanical worker that's worked for GMG Mechanical on that site gets their legal rates of pay and backdated for every hour they've worked on that job."
The Dublin Inquirer today reported that workers employed by GMG Mechanical Limited are being illegally underpaid for work they are carrying out to the 250-bed Printing House Square accommodation complex.
ADVERTISEMENT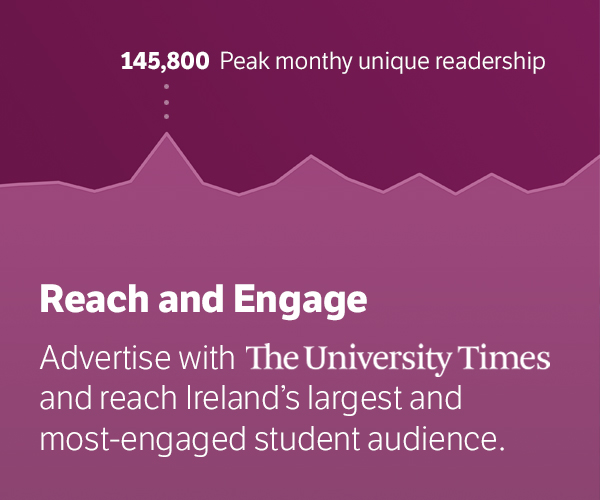 The apprentices, who are legally entitled to a wage of €7.57 per hour, were receiving €5.74 an hour until March, when they received a pay rise to €6.30 per hour. Kelly put the increase down to "the pressure that we were putting on Bennett's and Trinity" – including a protest outside Printing House Square on July 11th.
Kelly said he was "very disappointed" in Trinity's handling of a situation that has seen up to 30 workers – including 11 first-year apprentice plumbers, mostly from Co Donegal – paid below the legal rate since October 2018, when subcontractor GMG Mechanical began plumbing work in Printing House Square.
Kelly called the main contractor in Printing House Square, Bennett Construction, "unhelpful", and added: "It seems to me that they're hiding things."
Kelly said that "the majority of the first year apprentices in there are all from Donegal", where GMG Construction was founded.
"You'll have a lot of young lads that haven't been exposed to construction before and don't know their rights", Kelly added.
Kelly said that Gregory McGrory, the director of GMG Mechanical, "also controls their transport and their accommodation", adding: "It's taken a lot of courage for some of them to step forward and say, 'this isn't right'."
Trinity has appointed former Labour Court chair Kevin Duffy to investigate the issue. Kelly told The University Times that Duffy is set to "come in this Friday and trawl through" records provided by the contractors – Bennett Construction and GMG Mechanical – involved in the dispute.
Kelly said it was a "cut-and-dried case" and added: "It's unacceptable that workers have been underpaid when there's legislation there to protect those workers."
The University Times phoned Bennett Construction and GMG Mechanical this afternoon, but neither company was willing to comment.
Trinity provided The University Times with a copy of the statement it gave to the Dublin Inquirer, in which the College said that "we received claims from Unite on July 12 that GMG Mechanical was not paying the correct rates of pay to staff working on our Printing House Square project".
"Trinity", the statement said, "takes such claims seriously and, while we await all detailed information from BCL, we have appointed an independent consultant Mr Kevin Duffy, Former Chair of the Labour Court, to undertake a thorough on-site investigation by reviewing all documentation provided by BCL/GMG following which the appropriate next steps will be advised".
"We stress that the claims made against BCL remain claims only at this point, however we have taken the decision to appoint an independent consultant to ensure they are complying with legislation."
Kelly told The University Times: "They're hoping by the end of August that everything might be resolved." He added, however: "I have my doubts."
In March, College raised concerns of a "significant risk" that Printing House Square would not be completed on schedule and that the accommodation would not be available to students coming to college this September.
The building was initially planned for completion last year, but the development faced a series of setbacks in the form of opposition from An Taisce and rejection by An Bord Pleanála, which argued that the construction would risk compromising the existing aesthetic of Dublin city centre.