Minister for Education Joe McHugh has pledged not to raise college fees above €3,000 for the next five years if his party is returned to government in the next general election.
In a move that echoes the recent promise made by Taoiseach Leo Varadkar not to increase Ireland's fees – currently the second highest of any EU country – McHugh said that "the extra load should not be put back on parents and students, so we have to look at and figure out another way", in an interview with the Sunday Independent.
"In terms of increasing fees or even putting student loans, we have to look at the overall pressures on parents and see how to make it easier rather than [adding] to the pressures they are under already", McHugh said.
ADVERTISEMENT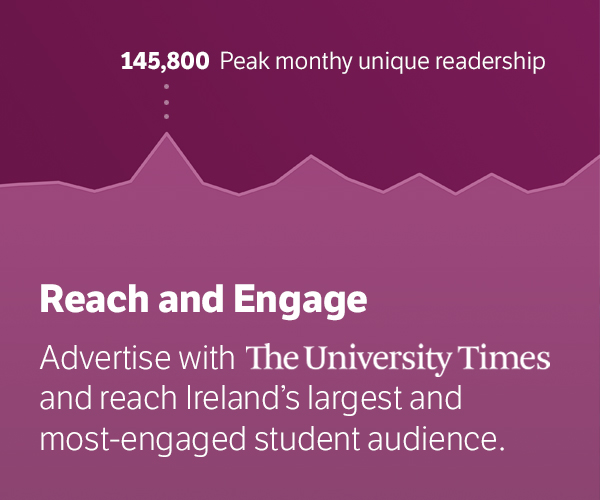 For years, Ireland has been dogged by a debate over higher education funding, with little sign of a resolution amid widespread financial issues in the country's universities.
It's unclear whether the government intends to put a concrete policy in place for funding the sector.
In the last year, Irish universities have changed their stance on higher education funding, moving away from advocating for loans schemes and instead demanding increased government investment.
In an interview with The University Times in September 2018, Jim Miley, the head of the Irish Universities Association (IUA), said university heads "think that the loans argument was a cop-out. It really was something that allowed the government to get off the hook for the last couple of years".
"In any case", he said, "loans were never going to solve the problem. The loans option under Cassells was a partial aspect of one option".
Last year, the IUA launched the Save Our Spark campaign, urging the public to sign an online petition and contact their local politicians to demand answers on higher education funding.
In an unprecedented move, the IUA also joined forces with the Union of Students in Ireland (USI) last year to demand government action in the higher education sector.
In its pre-budget submission, released in late July, the IUA called for a "dramatic" increase in funding for a sector that it says has seen funding per student fall by 43 per cent in the last decade.
"The IUA is now calling for a dramatic acceleration in funding", the submission read, "in order to prepare for the challenges and opportunities of the next decade".