Irish universities today called for an "urgent" funding increase of €117 million – more than double last year's allocation – from the government in its budget for 2020, a figure they say would "signal a real intent to remedy the decade-long funding crisis".
In a pre-budget submission released today, the Irish Universities Association (IUA) said an overall budget contribution of €377 million – in operational, research and capital funding – is necessary to cater to a sector it says has seen funding per student fall by 43 per cent in the last decade.
"The IUA is now calling for a dramatic acceleration in funding", the submission read, "in order to prepare for the
challenges and opportunities of the next decade".
ADVERTISEMENT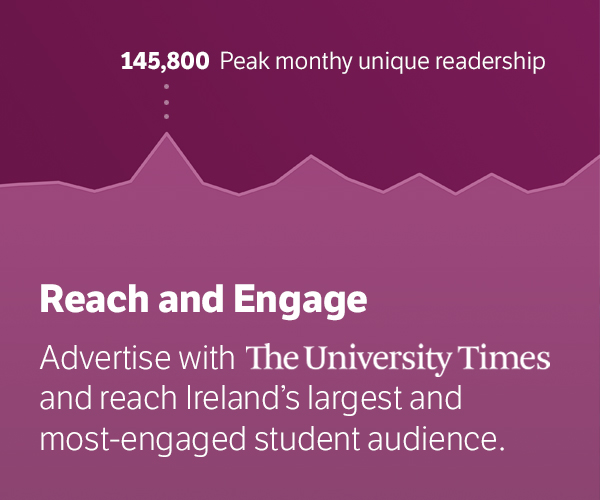 In a press statement, IUA head Jim Miley said increased investment in higher education was "urgent", after two years in which higher education has received direct funding increases of less than €60 million.
Miley said that "we have already seen the impact of this underfunding with Irish universities falling in the university rankings", adding: "If this Government fails to act, the quality of our third level education sector will continue to be threatened and the gap between Ireland and our competitors will continue to grow."
Last year, the government allocated an extra €57 million to higher education.
A week after Fianna Fáil leader Micheál Martin promised to increase state funding of higher education if his party were elected – proposing a PRSI increase and admitting he would consider loans schemes – the IUA demanded €210 million in funding for capital and infrastructure and an immediate investment of €50 million in research.
Of the €377 million called for by the IUA, the remaining €117 million would be used to "cater for the growth in student numbers and underpin the quality of our university and third-level system".
IUA analysis of the 2016 Cassells report on higher education says direct funding increases since 2015 – which stand at €87 million overall – fall well short of the €225 million identified as necessary by Peter Cassells, the report's author.
Last week, The University Times reported that the Cassells report, which in January was sent for economic analysis to the European Commission, would not return from the EU until at least April 2020.
The IUA also called it "worrying" that Irish researchers often struggle to get national funding for projects.
During an address to an IUA conference last week, Martin said a Fianna Fáil government would seek to establish a new department – separate from the Department of Education – with responsibility for higher education and research.
Martin also said he would not abolish the student contribution charge, which will become the EU's highest after Brexit, and would consider the introduction of a "voluntary" loans scheme.
In its pre-budget submission released in June, USI called for a minimum €500 reduction in third-level fees and increased investment in student grants such as SUSI.
The University Times reported in June that Minister for Education Joe McHugh had been quizzed twice in a week in the Dáil about the cost of reducing the country's third-level fees.
McHugh said abolishing fees would cost the government €229 million.