Senator and Trinity law professor Ivana Bacik has been named Irish Woman Lawyer of the Year for 2019.
The Irish Women Lawyers Association yesterday announced that Bacik, a senior lecturer in criminal law and a Fellow of the College, will be presented with an award celebrating her victory on October 19th.
Speaking to The University Times, Bacik said she was "really thrilled" to receive the award.
ADVERTISEMENT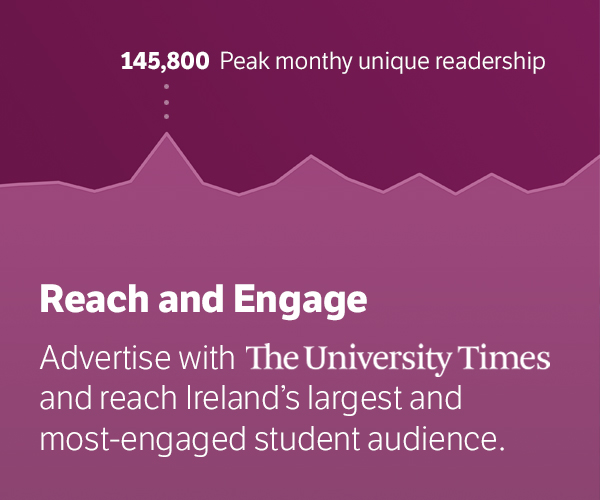 "I'm so delighted to have been honoured in this way", she said.
Bacik added that "it was actually quite moving for me, because we set up the Irish Women Lawyers Association over 20 years ago, myself and another group of women, and it's just wonderful to see it going from strength to strength as an organisation".
"That makes this award all the more poignant", she said.
In a tweet, the National Women's Council of Ireland called Bacik "a fantastic champion for equality and women's rights".
Bacik famously served as Trinity College Dublin Students' Union (TCDSU) President in 1989, when she was brought to court by the Society for the Protection of Unborn Children for publishing information on abortion in TCDSU's freshers' handbook.
In 2018, Bacik played a leading role in the successful campaign to repeal the eighth amendment. Speaking to The University Times before the results were announced, Bacik said that "the student campaign has been hugely important in mobilising generations of young people".
She has served as a Senator in the University of Dublin – Trinity – constituency since 2007, and has been leader of the Labour Party in the Seanad since 2011.
The Irish Women Lawyers Association was set up to offer networking opportunities to women in the legal profession. By 2021, it aims to be the foremost public voice on behalf of women lawyers in Ireland.
Last year, High Court Judge Ellen Ring was the recipient of the award. Ring said receiving the award was a "humbling honour".