It can sometimes be easy to forget, amid the hype around ever-increasing demand for higher education, that college is not accessible to every school-leaver.
Financial barriers, social immobility or intellectual difficulties can all mean that college is simply not the best option for some. But social stigma and cultural expectations in Ireland – such as the "my Johnny the doctor" trope – continue to pressure many young people into enrolling in college, despite knowing that it may not be the right fit for them.
With very few alternatives available, beyond attending university or going straight into employment, many students can feel trapped in the system.
ADVERTISEMENT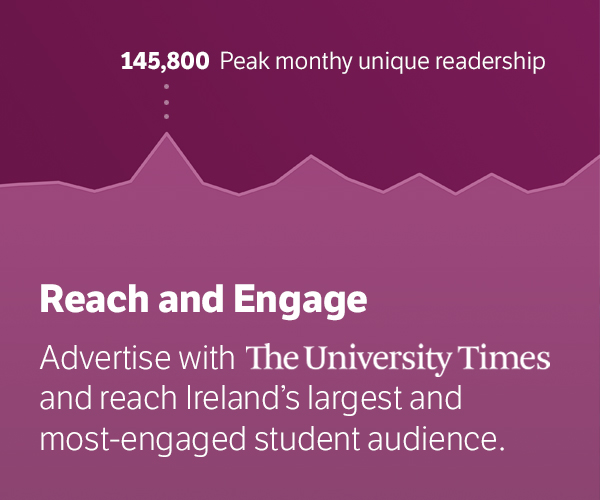 Prof Michael Shevlin, the director of inclusion in education and society at Trinity, is a strong believer that Ireland's education system needs serious reshaping. Speaking to The University Times, Shevlin says the lack of alternatives after secondary school can mean that many students – particularly those with disabilities – are overlooked.
Shevlin attempted to address this problem by setting up the Trinity Centre for People with Intellectual Disabilities four years ago. Here, young people with learning difficulties participate in a two-year level five programme that focuses on making learning more accessible and inclusive by adapting to its students' needs. When they graduate, the students often either move straight into employment or take up internships.
While the success of the programme is undoubtedly an encouraging sign that there is a demand for alternative college programmes in this country, there are still many hurdles to overcome before it becomes more readily available to students. Shevlin's programme is not funded by the state, and relies on the generosity of its 28 partner businesses, as well as the support of the College. He knows that it will take time to change the mindset that programmes such as these are "second-best". "We have very structured pathways here in Ireland and if you deviate or move slightly off of those or don't quite fit the profile, then it's very hard to get state engagement", he says. "One size doesn't fit all and so we need to start thinking more laterally to fix this."
We have very structured pathways here in Ireland and if you deviate or move slightly off of those or don't quite fit the profile, then it's very hard to get state engagement
Such lateral thinking is more prominent across the Atlantic, where the tide on mainstream higher education in the United States is changing radically. Widespread social pressure to attend university, crossed with education's crippling costs, has prompted a wave of students, teachers and reformers to take meaningful action to help young people find their path in life – a path that doesn't start or end with a traditional college experience.
Outer Coast and Wayfinding Academy are two budding centres of higher learning and exploration – set up in Alaska and Oregon respectively – which have one common purpose: to help students find their calling in life.
In an email statement to The University Times, Jonathon Kreiss-Tomkins, co-founder of Outer Coast, credits the "huge upside potential of innovating in higher education" and a strong interest in "helping retain and attract bright, dynamic young people in Alaska" as the reasons beside its creation. Outer Coast draws inspiration from the unique and highly successful higher education institution Deep Springs College, situated in a desert valley east of Sierra Nevada in California. It seeks to educate young people on how to create virtuous change in the world – and their own lives – by offering a rigorous and challenging academic curriculum.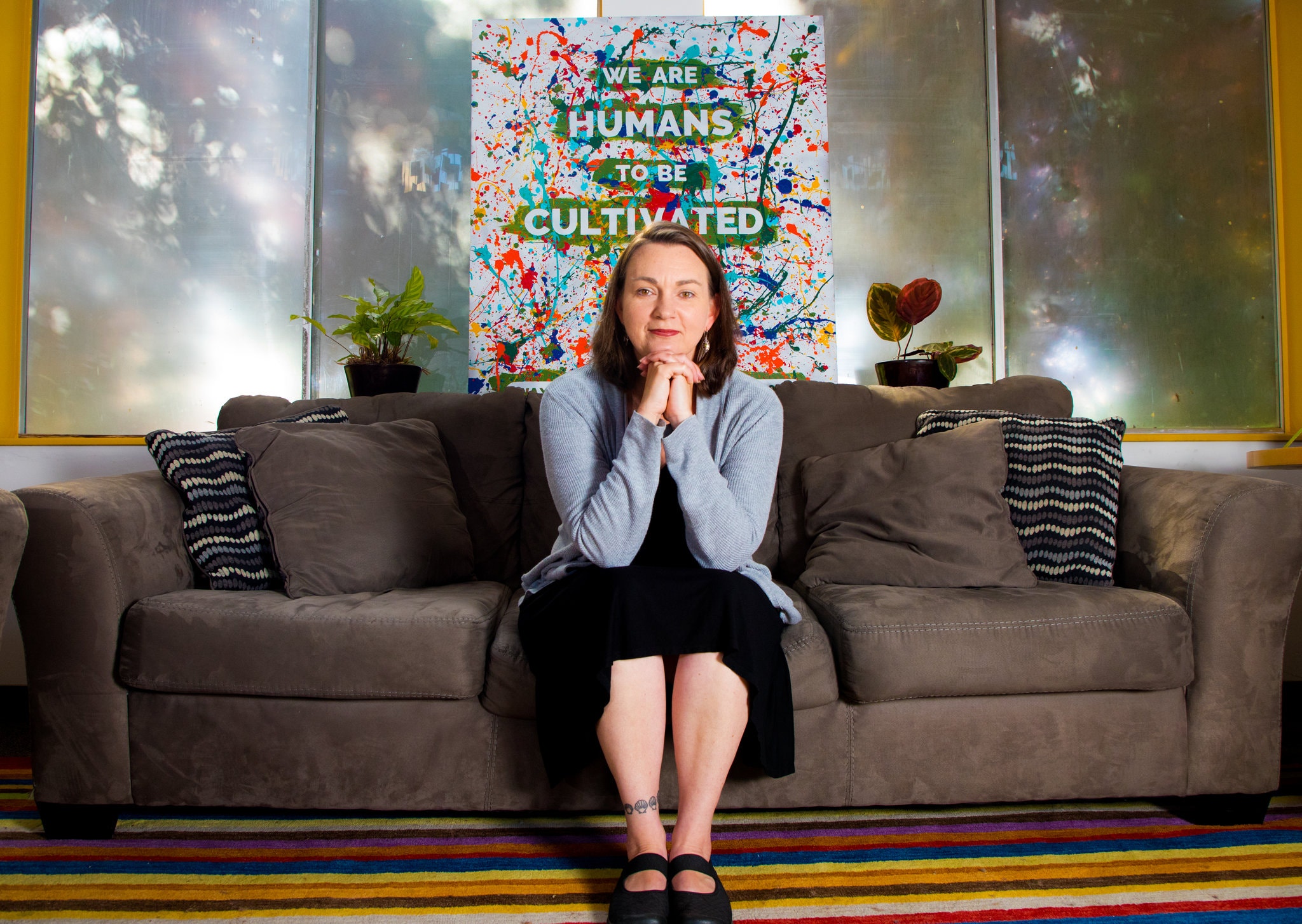 The model in Portland, Oregon, is strikingly similar. Wayfinding Academy is at the heart of the movement to revolutionise higher education in the US, and Michelle Jones, its founder and president, is something of a trailblazer. The inspiration behind the only private not-for-profit college in the United States – which promises to "help students find their purpose in life and start doing it" – came from conversations that Jones had with students and members of faculty while she taught in mainstream academic institutions for 15 years.
Jones says she noticed growing frustration among her students at the pressures they felt and the lack of alternatives available to them after college. A common theme that continued to arise in conversations she had with the students, she said, was a clear lack of purpose in their college lives. Students had resigned themselves to the fact that their colleges did not adequately support and guide them on their journeys, meaning they had to somehow find it themselves after spending thousands of dollars on a degree that ultimately failed to serve them.
Jones set to work on proactively trying to fix a system that was "clearly not working". She began by collecting students' ideas about how they wanted college to work for them. "I wanted to make a college that really puts students first, where the student experience is the most important part of it", she says. "Not the finances of the college, not the sports facilities – it's about the students and their learning journey. And by the fact of us existing and doing what we're doing, we're trying to nudge a little bit of change in the way we do higher education in the United States."
Now in its fourth year after much crowd-funding and staff volunteering, Wayfinding Academy's philosophy has attracted students from all over the country. People come from a diverse range of backgrounds and cultures to participate in a two-year associate degree in self and society. With class sizes of 15 students on average each year, the students receive evaluations on their work instead of grades, and design independent projects on matters that interest them in classes such as "Communicating Effectively" and "Understanding Ourselves and Others". Students also meet with a guide each week to discuss their progress and to ensure that the college stays true to its values of having a highly individualised educational experience.
Not the finances of the college, not the sports facilities – it's about the students and their learning journey
Speaking to Wayfinding students, it becomes clear that the programme offers a vital alternative to traditional education. Meg Lamberger, a graduate of Wayfinding Academy, says she wanted to go to college but was feeling indecisive and directionless about her major. Wayfinding seemed like the perfect place to help her with this dilemma: "I was really drawn to the idea of a programme that was going to help me figure out what my next steps were and help me with the bigger picture of my life." Lamberger has now decided to continue her studies in a traditional college to pursue a path in education, which she believes would not have been possible without the support of Wayfinding.
Elana Andrews, now entering her final year of Wayfinding, felt similarly lost until she came to the college. Homeschooled all her life, she says she really benefits from its tight-knit, community-based ethos: "There is a deep connection between you and your classmates and they are cheering for you instead of being really competitive to be the best in class."
TJ Brown, a graduate of Wayfinding Academy and its current recruitment and inclusivity and diversity agent, dropped out of university after finding it wasn't for her. She says that "having been in a traditional college, I found that a lot of people and your professors don't really know you and it doesn't feel like you are connected or that you have a purpose. Then, coming to Wayfinding, I found a place where I felt valued and heard". She now works at a local gallery and is training to be its head curator.
Shevlin, Kreiss-Tomkinsand and Jones, then, have all proved that with a bit of vision, hard work and an open mind, it is possible to challenge educational norms, and fight to carve out an area where students feel at home in education – and where students believe their education is setting them on the right track.