On September 7th, A Fabulous Market will take place in The George Bar on South Great George's street. The market returns to the George once a month, bringing together local Irish businesses selling arts, crafts and vintage apparel.
The George is an ideal setting for such a diverse market to take place. According to Brian Dillon of Lovin Dublin, the bar is known for being "fierce, fabulous and, most importantly, inclusive". The bar itself was opened in 1985, eight years before homosexuality was legalised in Ireland. It was then, and still is now, a bar that welcomes all ages and ethnicities. Everyone who frequents the George is there to enjoy themselves, and to dance the night away to anthems by divas like Madonna and Cher without the fear of being judged.
On a weekly basis, the bar hosts Saturday karaoke and Sunday drag bingo – which has been run for over 22 years by the drag queen Shirley Temple Bar. However, on the first Saturday of every month, the bar transforms into a unique marketplace at midday. If you don't happen to see the less-than-striking sign that is placed outside the bar on the day of the market, you could easily walk past completely oblivious as to what is happening inside.
ADVERTISEMENT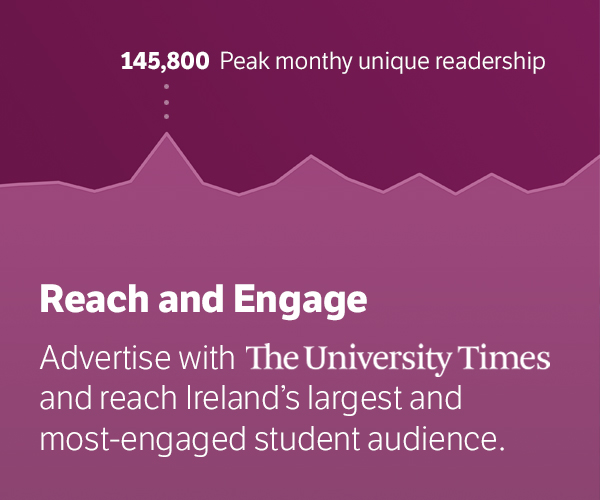 Upon entering the bar on market day, you are instantly greeted with loud music that is at once energising and uplifting. The general lighting is dim but individual stands have twinkling spotlights to enhance their works of art. The main stage on the ground floor is filled with racks of second-hand and vintage clothes. You need to root and dig to find gems, but when you do discover them they are usually in very good condition and reasonably priced. As you navigate your way through the winding stalls, your eyes are greeted with various paintings, woodland-inspired sculptures, LGBTQ bags and buttons – not to mention copious amounts of sweet cakes and cookies.
The market is spread out over two floors. Upstairs there are many more local artists and vintage jewellery sellers, but one business that stands out amongst the others is Krié. Krié is a handmade jewellery business based in Dublin. The designs for their earrings are influenced by Korean fashion trends. Their range features earrings that have an abundance of Cubic Zirconia and classic pearls atop 925 silver, titanium, or gold-plated brass. The price of their products is around the 20 euro mark, which is a small price to pay for earrings that could be seen on any catwalk today.
A Fabulous Market is free to enter, and on the off chance that something doesn't catch your eye, you can still pop in for an afternoon drink and a free Tarot reading.
A Fabulous Market takes place in the George on September 7th, from 12pm–6pm.