Dublin University Hockey Club (DUHC) suffered a heavy 9-0 drubbing at the hands of Avoca Hockey Club today at Newpark Comprehensive School. A relentless performance from the hosts meant Trinity fell to their second defeat of the new Leinster Division One season.
Buoyed by their 7-1 win last week against Dublin North Hockey Club, Avoca opened the game well: Richard Couse found himself bearing down on goal twice in as many minutes, but was unable to convert.
Avoca dominated possession but DUHC were resolute in defence, and the hosts were unable to carve out any clear-cut chances in the early phases of the match.
ADVERTISEMENT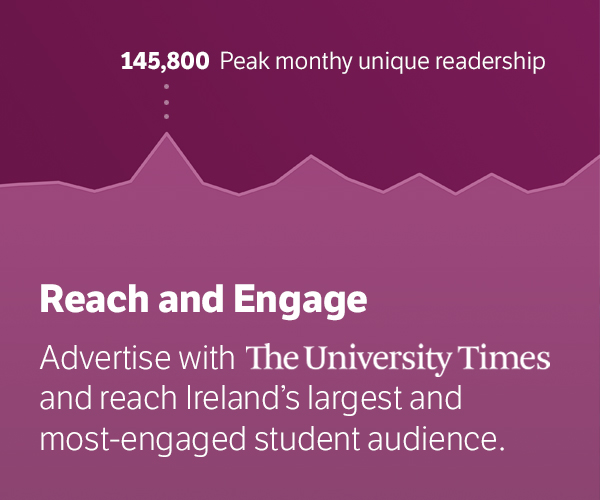 This resolute defence could not hold out for long, however, and on the 11th minute mark Avoca's Cameron Ramsey finished an easy tap in to open the scoring.
Avoca doubled their lead after 18 minutes – Richard Couse buried the ball in the bottom left of the goal after a neat turn inside the penalty circle.
Avoca, sensing blood, quickly added a third goal to their tally – this time coming from the stick of Jonathan Elmes – and nearly snatched a fourth, just kept out by a William Curran save.
After 27 minutes, Elmes had his second of the game with an easy tap in after a superb ball across from Couse.
Well in control of the tie, the second half saw Avoca continue their dominance. Elmes secured the fifth goal of the game – completing his hat-trick – after converting from a short corner on 40 minutes.
Not to be outdone, Couse scored a goal of his own from a short corner after 48 minutes to make it 6-0.
Despite the scoreline, DUHC continued to defend valiantly, Curran once more making a superb save in a one-on-one situation to deny Evan Rankin.
But Trinity's doggedness at the back was matched by Avoca's ruthlessness up front. The hosts' attacking prowess was duly rewarded with goal number seven after 55 minutes: Cian Funge produced a great piece of skill to evade a number of defenders and score in the bottom right.
DUHC rallied in the fourth quarter, but were unable to secure a consolation goal, with Avoca snuffing out any hint of a goal opportunity for Trinity.
Closing out the game strongly, Avoca continued to press with the clock running down. Avoca's Funge didn't have to wait long for another chance and grabbed his brace, coolly flicking the ball over a helpless Curran.
Capping off the Avoca blitz, Ruairí Nolan scored the ninth and final goal, set up by a clever pass from Couse, which cut through the Trinity defence.
After a demoralising result in Blackrock today, DUHC must regroup. Although they may take some solace in their performance towards the end of the match, the scoreline is a reality check for the Trinity side.
DUHC return to Santry next weekend, where they will take on Portrane and try to get their season up and running, following a worrying start.
DUHC: Daniel O'Donovan, Greg Arrowsmith, Ivan Moffitt, Matthew Simmons, Matthew Begley, Patrick Temperley, Tom Cole, Calum Morrow, Arthur Moffitt, Alex Barlow, Felipe Camprodon.
Avoca: Ben Schutte, Cameron Ramsay, Cian Funge, Diego Laborde, Eoghan Mellot, Ivan Cooke, Jonathan Elmes, Kevin Mellot, Oisin O'Halloran, Oisin O'Sullivan, Oran O'Sullivan.