On a day that saw people all over the world take to the streets to demand immediate action in the face of a yawning climate emergency, third-level students joined their primary and secondary counterparts for a protest that brought around 10,000 to Dublin's city centre.
Trinity students, marshalled by recently founded group Trinity Extinction Rebellion, gathered in Front Square before marching 300-strong to Custom House to join a protest that saw thousands of people – many uniformed students – strike.
As their counterparts across the country – and the world – laid siege to city streets in the most dramatic demonstration yet of the strength of public opinion on the climate emergency, students in Dublin chanted: "Seas are rising, so are we."
ADVERTISEMENT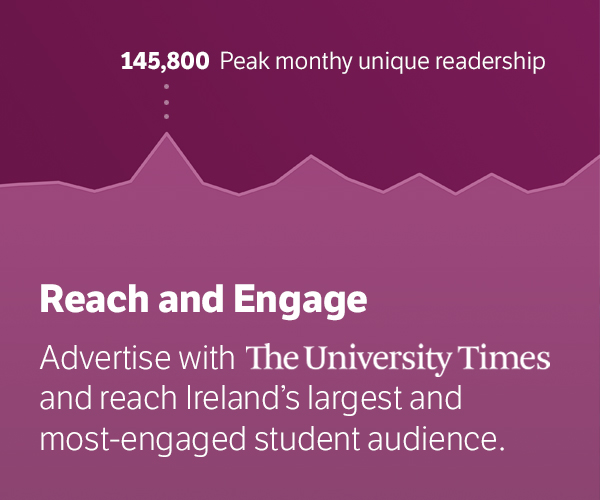 Students and adults marched in separate blocs, with the students numbering well over 2,000. Many primary school children attended with their parents.
On their march to join the strike, Trinity's protestors brought traffic on Westmoreland St to a temporary standstill, repeating tactics often used by Extinction Rebellion activists the world over.
"Don't just watch us – come join us", they urged bystanders.
Amy Heatley, one of the founding members of Trinity Extinction Rebellion, told The University Times that "third-level students are among the most important people in this movement".
Climate change, she said, is "massively going to affect our future".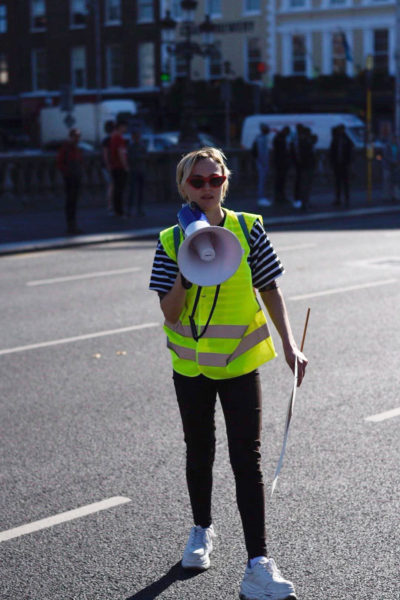 At a march also attended by politicians and public figures, TCDSU President Laura Beston praised the "initiative" shown by school students in making climate action such a mainstream issue, and called on the government to "introduce policy that actually protects the environment".
"Today is about school children", she told The University Times.
Many representatives from the Union of Students (USI) in Ireland also attended the march.
One, USI Deputy President Michelle Byrne, said school students "know more than a lot of the adults about taking action on the climate emergency that we're facing".
"Hopefully this will be a trend that we see year on year – of people getting educated from the students", she said.
As marchers moved across the Liffey and up Westland Row, they chanted: "Do not let our planet die, climate change is not a lie." Marchers ended up at Merrion Sq, where they stretched around three sides of the square.
The Lord Mayor of Dublin, Paul McAuliffe, was present at the march. He said to The University Times that "everything we do to tackle climate change is going to be inconvenient".
"We have to get the public to say: 'It's okay if I'm inconvenienced'", he added.
Speaking to The University Times, Colm O'Gorman, the Executive Director of Amnesty International Ireland said: "I have to acknowledge with a huge amount of shame that my generation and the generations before have failed to respond to this now-looming crisis."
O'Gorman added that "we have to radically rethink how we move much more urgently to becoming a carbon-neutral society".
Alexandra Day, a member of Trinity People Before Profit, told The University Times that "students, workers, teachers – every single person here has a stake in the climate strike".
---
Jordan Nann, Hannah Lohan, Aisling McLaughlin, Gráinne Mahon, Charlotte Finlay, Alanna Ní Mhuirí, Sárán Fogarty and Katy Amos all contributed reporting to this piece.