There is now "unanimous support" for increased government investment in higher education among universities, students and leaders in employment, director general of the Irish Universities Association (IUA) Jim Miley told the Oireachtas today.
Miley, speaking to the Oireachtas Committee for Budgetary Oversight as part of the IUA's pre-budget submission, said third level's funding crisis will get "considerably worse" without government investment in the sector, and called on "politicians of all hues" to take responsibility for increasing investment to a sector in financial stasis.
Repeating the IUA's calls from earlier this summer for a €337-million investment in higher education – representing an increase of €117 million – Miley said that "state funding per student remains 43 per cent below where it was 10 years ago".
ADVERTISEMENT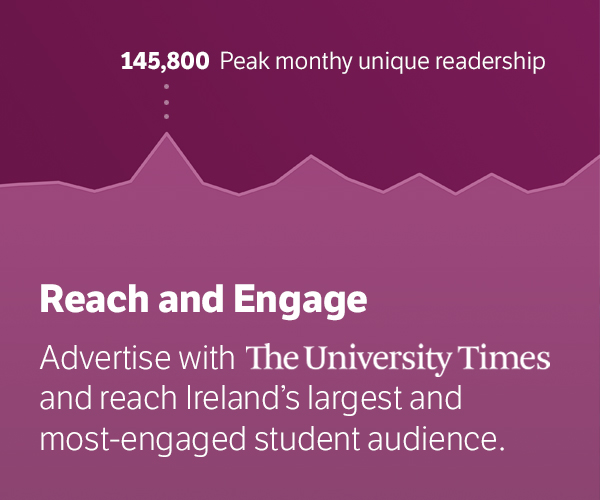 He said that Chambers of Commerce, Ibec and the Irish Congress of Trade Unions all support an increase in state investment in higher education.
With 40,000 extra students expected in third-level by 2030, Miley said that "the requirement for significantly increased investment is now urgent".
"As a society, we cannot stand over any deterioration in our third level system", he said. "It would erode our competitiveness at a time when we need to invest in our future talent to compete globally."
Last week, the release of the annual Times Higher Education World University Rankings showed that Trinity, Ireland's top-ranked university, had fallen 44 places to 164th on the list. The news prompted the College to call for a national strategy to combat higher education's funding issues.
Irish universities, according to a report from the IUA earlier this year, contribute €9 billion per year to the Irish economy.
The report, published as part of the IUA's Save Our Spark campaign, was conducted by independent economic research group Indecon. It is the first of its kind in Ireland, and it found that Irish universities contributed €8.89 billion to the Irish economy in 2017/18, a significant return on the €1 billion invested in higher education every year.
The report also found a 50 per cent increase since 2000 in the number of students enrolled in the country's seven universities.
Miley's address today came days after the IUA called for a rethink on how grants are allocated from the European Research Council, from whom Ireland was granted only one of 408 available grants.
The Chair of the IUA and President of Dublin City University, Brian MacCraith, said that this lack of funding grants from the European Research Council was "a clear warning signal that demands urgent attention from government and the funding agencies".