Trinity GAA's hurlers fell to a strong Dublin City University (DCU) side in their first defeat of the Senior Hurling League Division 1 campaign on a bitterly cold evening in Whitehall.
Trinity struggled to make headway during the tie, with DCU running out comfortable victors, winning by a scoreline of 1-22 to 1-9 under the floodlights.
DCU controlled early proceedings in the match: Sean Ryan and Eoin Murphy slotted over a point a piece to open the scoring. Trinity struggled to rack up much possession, and another couple of quickfire points for DCU from Dónal Burke and Rian McBride opened up a four-point lead after just five minutes.
After 10 minutes, and another point for DCU's Burke, Trinity opened their account for the evening.
Tomás MacAine – who's scoring would prove to be crucial in keeping Trinity in the match – scored his first point of the game. MacAine managed another for Trinity, but two points for DCU quickly erased whatever progress Trinity had made in their short spell of possession.
ADVERTISEMENT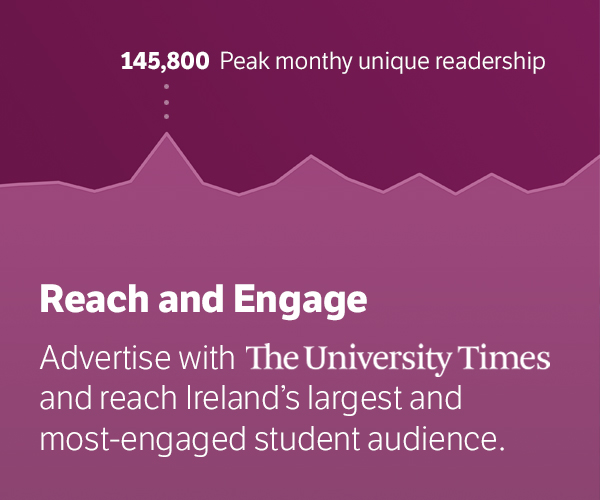 The first goal of the game came after 15 minutes for DCU, when Burke linked up with Colm Prendergast, putting the latter in one-on-one with Trinity keeper Cathal Ó Hogín. Prendergast made no mistake, slotting the ball home confidently.
Not resting on their laurels, DCU pushed on with three unanswered points before MacAine grabbed his – and Trinity's – third point of the game.
Trinity began to feel their way into the game. Trinity answered three points from DCU – two scored by Rian McBride and one by Burke – with a point a piece from Daíthi Ó Crohe and Daíthi Phelan.
After 28 minutes, Trinity scored a goal: MacAine, involved once again, drilled a 65 into corner forward Sean Ó Conchúr, who managed to tap the ball home. Another point from MacAine and DCU's Burke left the score at 1-14 to 1-6.
The second half began much like the first half. Four points within the first seven minutes of the half for DCU, three of which were frees converted by James Burke, stretched their lead to a comfortable 12 points. It would be tough for Trinity to find a way back from here, and their heads dropped.
MacAine got them off the mark in the second half with a free after 39 minutes, but DCU answered with two quick points of their own. Much like the first half, DCU dominated possession, and it seemed that every 50/50 ball was going their way.
There was a lull in the scoring, with both sides struggling to create space to forge opportunities. DCU's James Ryan was booked after 48 minutes for a dangerous tackle. Not 6 minutes later, Ryan received a second yellow – in somewhat controversial circumstances – after MacAine seemed to lose his footing and slip into Ryan. The referee was steadfast in his decision, and, ignoring DCU protests, promptly sent Ryan off.
Despite the extra man, it was too late for Trinity to mount any real comeback with only 5 minutes left in the game. The sides traded points before the final whistle, leaving the final score at 1-22 to 1-9 in favour of DCU.
The humbling scoreline will be a reality check for Trinity's hurlers. They will be hoping for a better performance in their next outing, when the face University College Dublin in Santry next week.