Trinity's Fellows are divided over an idea mooted by Provost Patrick Prendergast that could see the number of Irish students admitted by the College fall dramatically in the coming years, with some rejecting it for "moral reasons" while others argue it is "only option available" to a College in rankings freefall.
After Trinity's recent 44-place fall in the Times Higher Education rankings, and amid continued underinvestment in higher education, Prendergast spoke at a Fellows meeting last week about the problem and the solutions College can pursue.
There, he repeated an idea he has twice suggested in interviews with national media outlets, which could see Trinity reduce the number of Irish students it admits by five per cent per year in order to reduce its staff–student ratio.
ADVERTISEMENT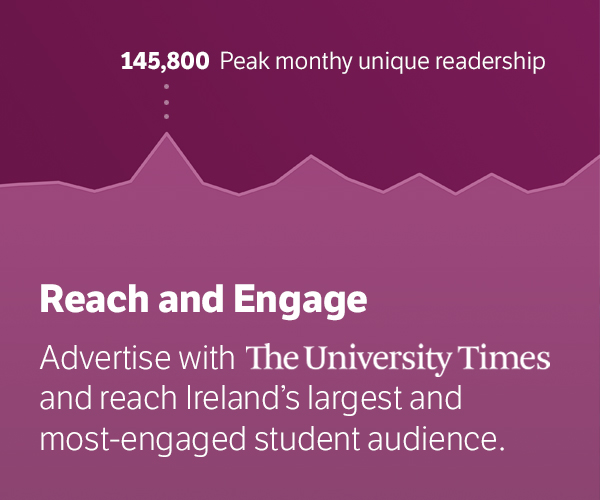 Many Fellows left the meeting divided over the idea: some believe that reducing student numbers is the only option left to a College struggling to preserve its national and international reputation, while others say it represents the corporate model's continued interference in higher education at the expense of academic values.
Conversations with six of Trinity's Fellows, all but one of whom were present for the whole of Thursday's meeting, reveal a cohort split over the Provost's suggestion – made in interviews with the Sunday Business Post and RTÉ Radio 1 in recent weeks – to scale back the number of Irish students attending the College.
Prendergast told Seán O'Rourke on October 2nd that Trinity is considering a measure aimed at "reducing the total number of students – that would be reducing the number of Irish students", in order to bring its staff–student ratio into line with other universities around the world.
Quizzed by O'Rourke on whether the figure he provided on the show – five per cent per year over five years – was related to Irish students, Prendergast said: "That's just of the Irish students, yeah."
In an interview with the Sunday Business Post published on September 22nd, Prendergast said: "Maybe we cut Irish student numbers by five per cent a year over the next 10 years. But it would be terrible to have to do that in a way because we are here to serve all our students."
Some Fellows have argued that Prendergast's comments are a necessary response to Trinity's continued underfunding, and that they represent just one of a number of solutions being considered by the College.
In an email statement to The University Times, Prof Vasilis Politis, an associate professor in philosophy, said the meeting of the Fellows "was not marked by a 'proposal' by the Provost to cut down Irish students; it was marked by an open, and not divisive, discussion, in which many ideas were floated, some as worse case scenaria which no one would possibly opt".
"The Provost was open to any thoughts and ideas", Politis wrote. "But the first thing to do is recognise that this is a serious crisis which, if not addressed, threatens not just the very reputation of Trinity, but Ireland's commitment to being a 'knowledge economy'."
Others see the situation differently. Speaking to The University Times, Prof Ailbhe Ní Chasaide, a professor of phonetics, said that the suggestions represent "a response dictated by economics", from a College in the throes of a funding crisis she said could force it to make "decisions that are not really in the general good".
Ní Chasaide said: "I would personally regard this as not the right way to go", and added: "If it turns out to be necessary to reduce our undergraduate numbers, then it shouldn't be reducing the Irish student numbers, which doesn't seem right."
It's unclear whether the government will allow Trinity to proceed with the plan if it decides to reduce the number of students it admits. In an email statement to The University Times, Stephen Loftus, a spokesperson for the Department of Education, said: "The Department has not been formally advised by any higher education institution of a proposal for a cap on student numbers."
Trinity did not respond to a request for comment sent by The University Times.
Regardless, however, of whether the government allows Trinity to proceed with the idea, its presence as an item for debate has left some Fellows deeply unhappy. Speaking to The University Times, Prof Sarah Alyn-Stacey, a professor of French as well as a member of the College Board, said the suggestions represent an "identity crisis for the College".
Alyn-Stacey said Prendergast's idea shows "the extent to which the corporate model is being privileged over academic values".
"I am genuinely astonished that anyone could present such a proposal in a positive light", she said. "Students are not a financial commodity."
Prof Cliona O'Farrelly, the Chair of the Fellows, told The University Times in an email statement that "Fellows' meetings, like last Thursday's one with the Provost, the Dean of Research and the Vice Provost on 'Rankings', allow TCD academics and the Provost explore and discuss all sorts of broad-ranging issues that have implications for the university".
"All Fellows swear an oath, on election, to work with the Provost, and thus the university, to help achieve our shared goals", she said. "We therefore have a responsibility to explore all options that might help Trinity in its mission to be a world-class university of research and scholarship."
But the current option on the table isn't one that all Fellows are willing to consider. In an email statement to The University Times, Prof Maureen Junker-Kenny, a professor in theology, said that "the fall in TCD's ranking is serious, and that the Government's continued starvation of 3rd level education is the main reason for this relative fall"
But, she said, "there are other options to use first to improve our ranking besides such measures intended to regain ground in the staff-student ratio. To restrict quotas for the next few years when the biggest demographic cohorts of students are working their way towards their Leaving Certs in secondary school, is a choice I reject for moral reasons, since it would further disadvantage a generation that is already having to deal with many new challenges that current policies have left them with".
Fellows on both sides of the coin agree that the question is one with a moral aspect. Prof Ciaran Simms, the head of discipline of the Department of Mechanical and Manufacturing Engineering, told The University Times that "I share that moral concern".
But Simms added: "My own feeling is that the suggestion of reducing the student numbers sounds like possibly the only approach that we could take at the minute."
"To me", he said, "it feels almost like just keeping going is the lazy response, just because it ruffles less feathers and it doesn't get us criticised".
Speaking to The University Times , Prof Dmitri Zaitsev, an associate professor of pure and applied mathematics, said that he agreed with the Provost on the suggestions.
"If per student declines, we have to show that we are ready to move on and react", Zaitsev said. "Because otherwise the government will not do anything. So we have to make it happen – to show that this is something that we're going to do if we don't get funding."
In an email statement to The University Times , Trinity College Dublin Students' Union (TCDSU) President Laura Beston wrote: "The Provost's proposal to reduce Irish students by 5% in Trinity is one that TCDSU reject completely."
"TCDSU believe that college must make a substantial effort to lobby the government to reinstate adequate higher education funding", she said. "There needs to be substantial efforts made by college officials to ensure that higher education is to receive regular and appropriate state funding."
"Until the provost and college can show the work they have done to bring about these changes at a governmental level then any internal proposal such as this should be dismissed."